Viewer controls
The following controls are available in the Viewer mode window: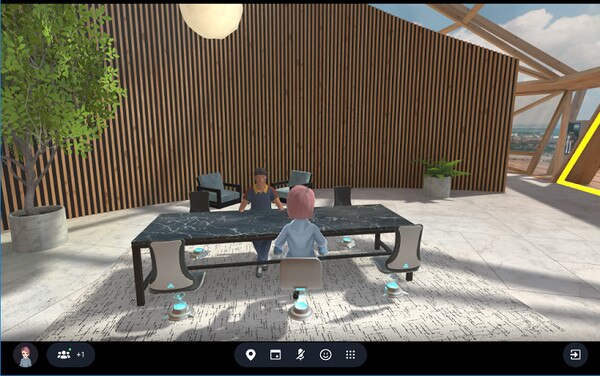 Control
Description

User profile

View your profile details, change your avatar, switch buildings, and more.

Space management

If you're a space owner, you can manage access permissions to tools and features like you can in the VIVERSE for Business VR app. For details, see Managing access permissions in a space.

Building map

See a map of the virtual spaces located on each floor in the building. You can select a space on the map to enter that space.

Calendar

Create and join sessions. For details, see Creating and joining sessions in Viewer mode.

Unmute/Mute

Unmute or mute your microphone.

Emojis

Choose emojis to release to the virtual space. You can also switch between standing and seated positions.

Tools

Use features such as the file browser, remote desktop, and web browser, and access VIVERSE for Business settings. For details, see the following topics:

Note: The file browser and web browser are not available in the VIVERSE for Business mobile app.

Leave the current space.