<< Back to Stories
Webinar: Introducing VIVERSE for Business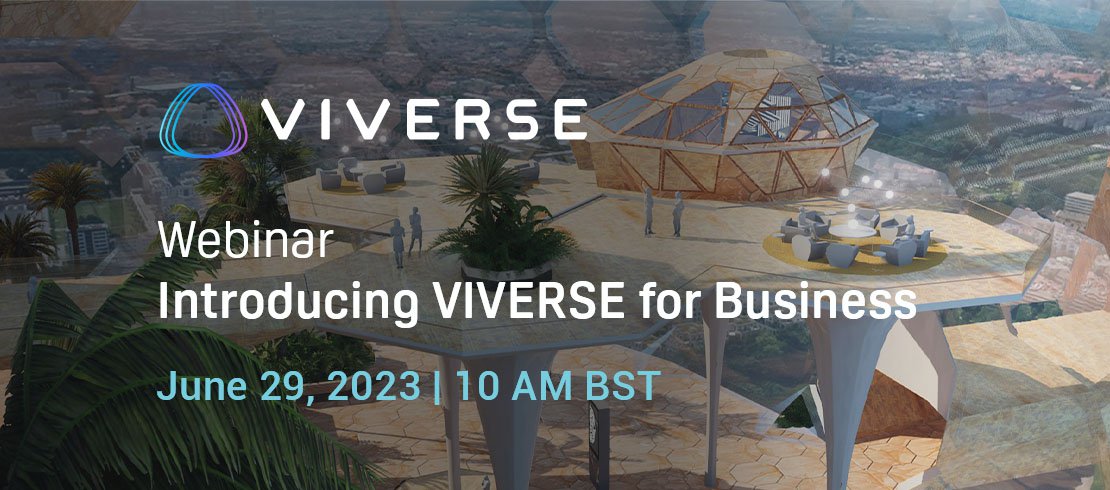 Webinar
5 minutes read
Unlock the future of work with VIVERSE for Business
VIVERSE for Business is a streamlined solution for customising your own branded virtual space in 3D quickly and easily, bringing a new level of workspace, workforce, and smart work. It transforms hybrid working in your organisation, enabling efficient collaboration and helping global talents to work even more closely.

The platform combines enhanced experiences of productivity, collaboration, and interaction for your employees, suppliers, partners, and customers. It also creates new opportunities in virtual spaces to drive your business forward. To facilitate a digital workplace for the present and future, the platform applies a wide set of in-office features and digital infrastructure, such as cloud and cybersecurity. More tech innovations are also coming to meet your high expectations for business.

VIVERSE for Business offers an end-to-end service, including branding, planning, and design, to guide your organisation through the technology adoption journey, ensuring effortless deployment tailored to your operational model, and seamless integration with your enterprise systems and accounts.

VIVERSE for Business shapes your business in the metaverse.
What you can expect to learn by attending:
Overview of VIVERSE for Business
Transforming the hybrid workflow
Building a digital workplace for collaboration
End-to-end service and deployment
Q&A session
Watch the recording:
Have a question? Speak with the
VIVERSE for Business team
.