Using the file browser in Viewer mode
Viewer mode uses the same file browser that's available in the
VIVERSE for Business
VR app. With the file browser, you can open files and share them with others.
Note:
The file browser is not available in the
VIVERSE for Business
mobile app.
To open a file in the file browser, click Tools

> File browser, select the file that you want, and then click Open.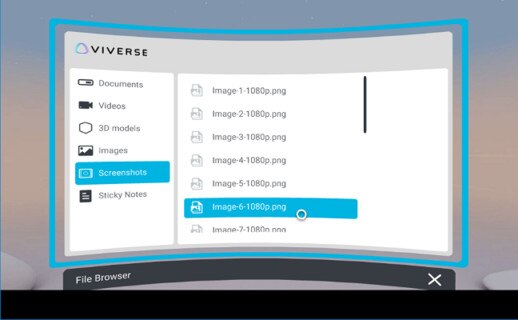 Your file will open in a content window in Private mode.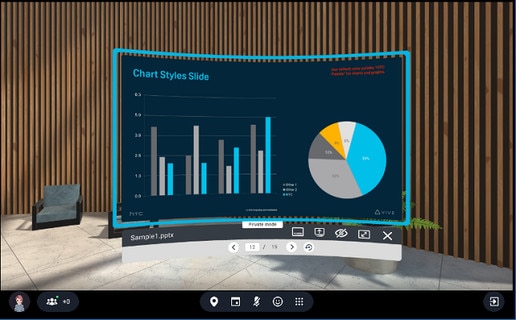 In Viewer mode, you'll also be able to see content windows shared by others.
Here are the things you can do with content windows that you own or shared by others: