<< Back to Stories
CROC Develops Advanced VR Training System for Electrical Engineers
Russian IT market leader helps client train electricians faster and safer with VIVE VR.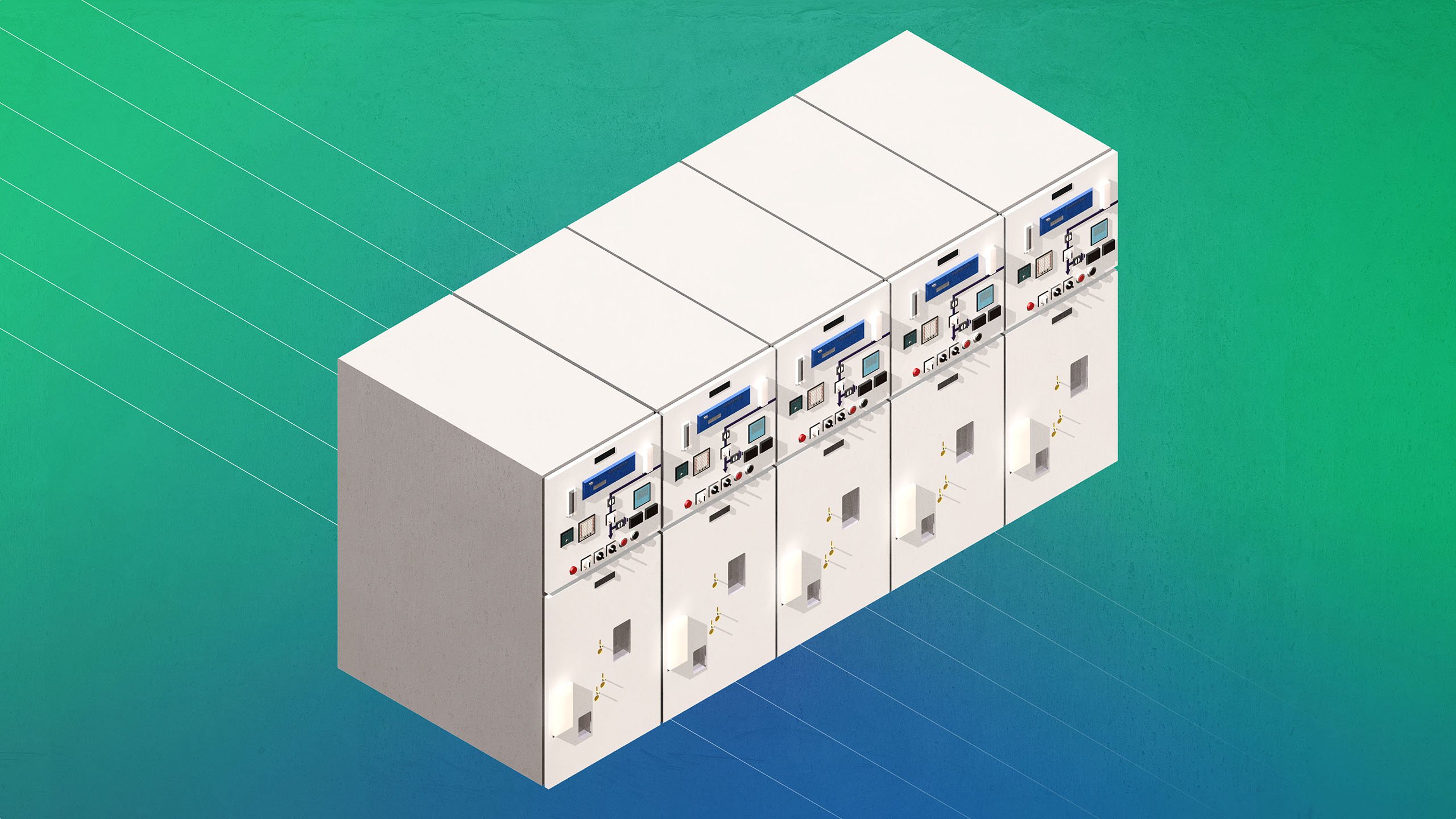 AEC | Training/Simulation
4 minute read
Challenge:
Electrical engineers get little real-world training before becoming fully trained. Experienced electricians also require continued training to help avoid life-threatening hazards.
---

Based in the Russian Federation, CROC is a global leader in digital transformation, helping organizations not just to modernize, but to use technology to improve every aspect of a business.
CROC has clients of all shapes and sizes, from a wide range of industries. This includes one of the world's biggest manufacturers of chemicals, including nitrogen fertilizer, anhydrous liquid ammonia, and urea, used the world over.
Industrial production processes run on various time-critical elements, bringing together dozens of different departments that must ensure their part of the chain works seamlessly. Even a single hour of downtime in a continuous production plant can cause six-figure losses, so planned and unplanned maintenance has to be carried out by highly skilled professionals who know their job inside and out.
CROC's client wanted to review how they carried out high-quality training for their electrical engineers, who handle production-critical equipment like switchgear cabinets in dangerous environments. The nature of the production process means that even if urgent repairs are required, the entire worksite cannot be shut down quickly and easily, so the engineers must be aware of how to work around a live production floor.
And it's not just the on-the-job work that is high pressure – due to the continuous production, it means that real physical practice on the actual equipment can only take place once a year at a specific location during a scheduled downtime repair window. So, engineers must learn the theory side before an intense and short opportunity to physically work on equipment, and by the time they're hands-on for the first time, they're already expected to know how to switch cards perfectly and perform the work faultlessly. All of this means it's sometimes three years before electrical engineers become fully trained.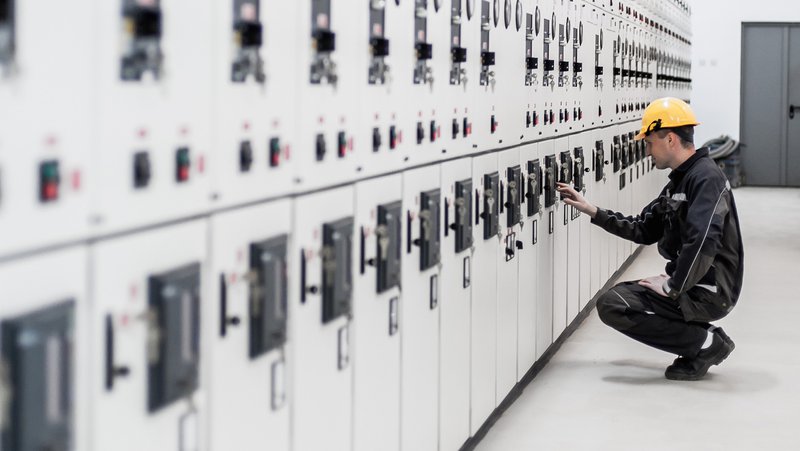 CROC and its client evaluated different approaches to improve training. Relying on static 2D images or even videos did help, but still couldn't replicate the actions required. Building a replica of even a small section of the production facility for engineers to practice on would be prohibitively expensive, and still, put engineers in a hazardous situation when learning because of the live electricity.
The team turned to virtual reality. They saw the opportunity to recreate exact work sites with realistic graphics, with machinery and equipment replicated in real size, and everything could be interacted with. Engineers have to kneel or crouch, move into position, just as they would in real life. Using VIVE controllers, engineers can even build muscle memory around key movements and actions.
Using VR headsets – in this case, VIVE Pro because of the outstanding visual fidelity, and working together CROC and its client could build a completely safe environment where engineers could practice repeatedly, from any location.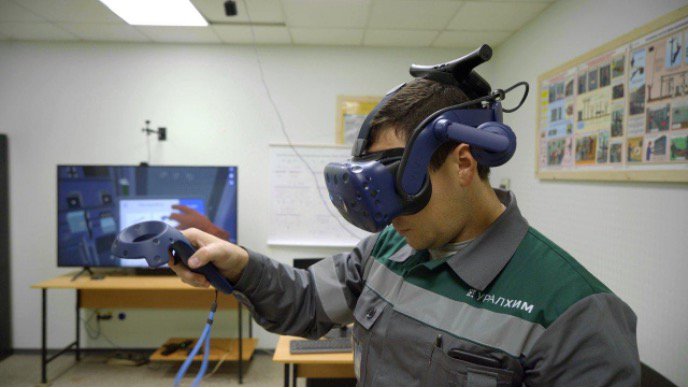 The simulator build has two key scenarios. The first scenario involves shutting down a 6 kV switchgear of the first section bus at the RP15 power distribution substation for repair. The second scenario involves bringing it back into operation. It may sound simple, but the simulator's scenarios include 14 chapters, each with multiple steps, covering a certain set of organizational and routine operations which make the work as safe and efficient as possible. Watching on a secondary screen, an instructor can see exactly what the engineer sees and how they're carrying out the work – offering real-time advice and guidance.
The results have been remarkable. Increased confidence in work, improved efficiency, time and cost-saving in training, reduction in Lost Time Injury Frequency Rate (LTIFR), and more.
Engineers can undertake the training from any location – they no longer have to travel to one production factory to wait for the scheduled downtime. The VIVE Pro kit can even be taken around to different sites easily. And now engineers can run the scenario multiple times so instead of an annual opportunity to see how the equipment looks and reacts, they can try it as many times as they like. No downtime is required, so no money is lost, and engineers can learn without the pressured environment of a once-a-year opportunity.
What's more - the simulator can also generate reports on training and testing results, which are automatically emailed to a manager as an Excel file with training sessions records attached allowing for a debriefing of the training and appraisal. The report contains appraisals of multiple items from PPE selection, through to the sequence of actions taken to perform routine operations. The simulator is managed from the administrator panel equipped enabling it to select scenarios and particular chapters, assign training to a certain electrician, grant access rights, and download statistics for any time period. The VR simulator can now be a basis of personalized training plans, and help employees demonstrate their key skills for appraisals.
"The work our engineers do is highly skilled – training alone takes up to three years sometimes. Practicing operating skills on running equipment puts an electrician's life, health, and entire production processes at risk. In reality, this can only be possible during scheduled downtime once a year. Using a virtual simulator, combining the VIVE Pro headset and CROC software help us train the team in a safe environment, developing their skills quicker and more confidently." said Ilia Kardashov, Head of Electric Shop at the URALCHEM Perm Branch.


---

About CROC

CROC is one of the Russian IT market leaders, creating a new digital ecosystem for society and completing projects in 42 different countries. The company provides a comprehensive range of IT solutions, including systems integration and managed B2B and consulting services. In addition, CROC also offers off-the-shelf products and promising end-to-end technologies, such as Big Data, blockchain, artificial intelligence, virtual and augmented reality, Internet of Things, robotics, and machine learning.