<< Back to Stories
Agricultural University of Kraków takes veterinary training into VR
Discover how the Agricultural University of Kraków made veterinary education more innovative, accessible and effective in VR with Giant Lazer and HTC VIVE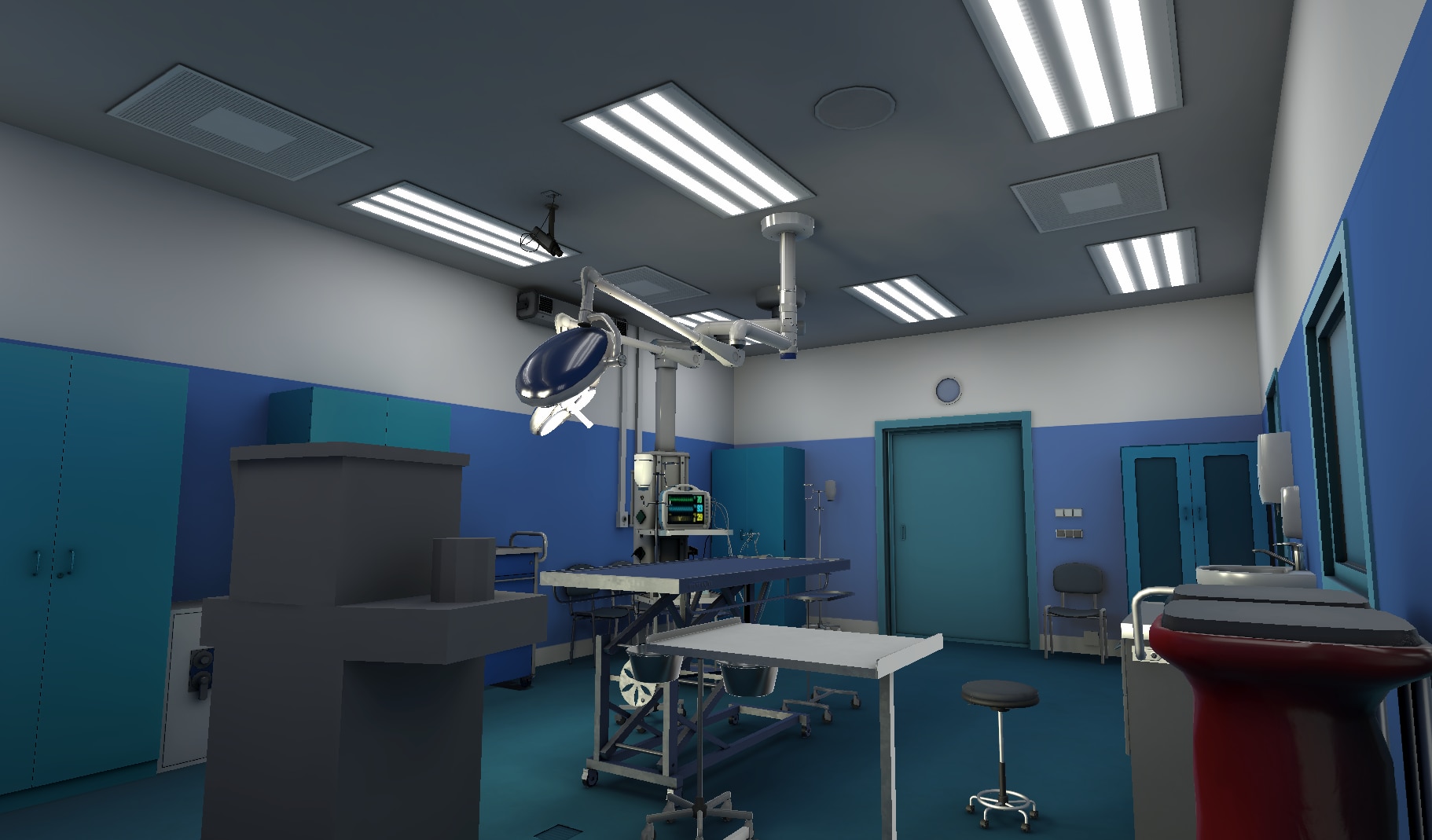 Articles | Industry | Education | Training/Simulation
5 minutes read
A veterinary doctor will, on average, undertake five-to-six years of formal education and practical training. In this highly specialised field, operations are extremely intricate, and procedures are carried out with acute precision. Like any medical profession, learning the correct skills and techniques to perform effective surgery requires a highly interactive and immersive environment that allows for hands-on practical experience.
In the past, students and professors have relied upon real-world physical scenarios to develop knowledge and skills, bringing several resource and ethical implications – including waiting for the right opportunities, and physically transporting either the trainee or the animal in medical distress.

Now, new avenues for veterinary education are opening through virtual reality. This was recognised by the team at the Agricultural University of Kraków, who set out to make learning more innovative, accessible, and effective for its cohort of veterinary students with Giant Lazer and HTC VIVE.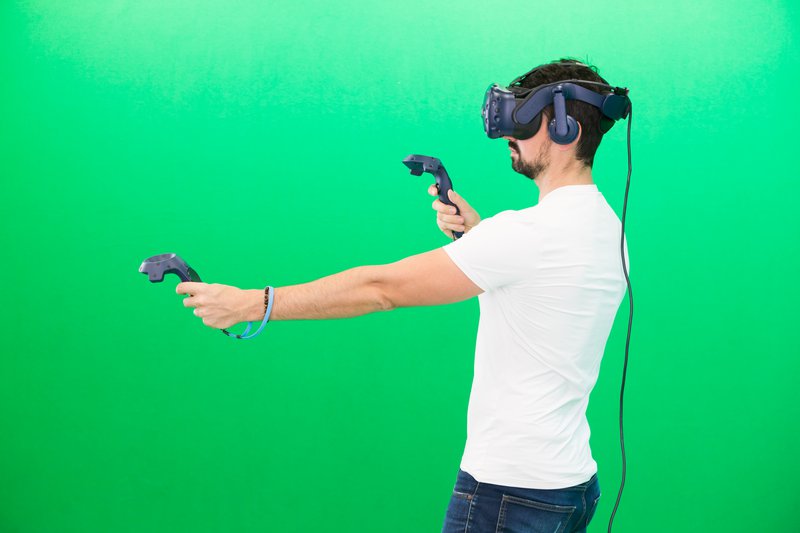 Bringing veterinary training to life in VR
"Virtual reality has immense potential in the veterinary field. Its immersive qualities can make training as realistic and interactive as it would be in a physical setting. We knew that a purpose-built VR solution paired with the right hardware would add another dimension to our veterinary courses and allow students to reach their potential in new ways," says Tomasz Czech, Doctor of Engineering, Director of the Technology Transfer Center and a member of the Department of Agricultural and Environmental Chemistry of the Agricultural University of Kraków.
Bringing their deep understanding of veterinary training to the table, Agricultural University of Kraków professors worked closely with Giant Lazer to develop a step-by-step veterinary training application powered by HTC VIVE Pro 2, allowing students to work with highly detailed 3D models, build muscle memory and develop the skills needed for precise practical operations.
"To deliver a smooth skills development process, we wanted to present students with two different modules: training and exam mode. This would not only allow for repeatable training scenarios, but enable students to apply their practice in a VR-based exam scenario to track performance and results the same virtual environment, " says Czech.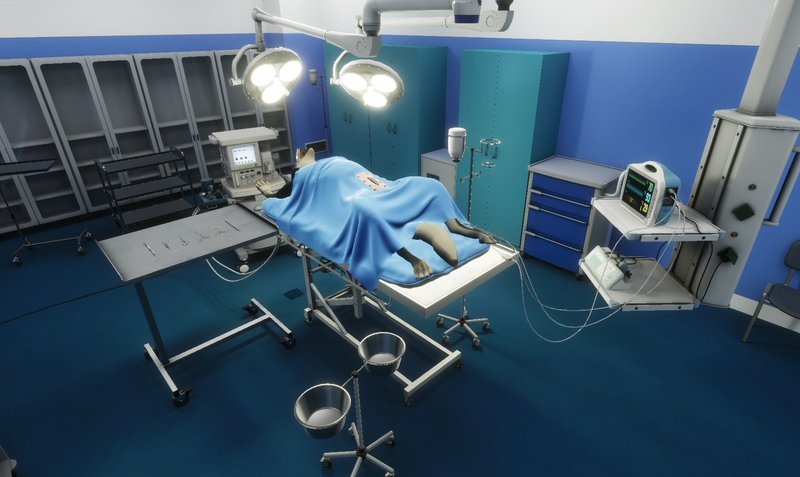 The solution covers a range of VR-based veterinary training, such as the intersection of the skin and subcutaneous tissue and the ligation of ovarian vessels, among others. When undertaking tasks in the application, every good decision allows users to proceed. Where improvements are needed, users are informed by displayed messages for correcting their course of action. Now, instead of having just one chance with a live animal, trainees can practice over and over, without limits.

Aleksandra Surlej-Farys, Project Manager at Giant Lazer says, "Our developers have worked on the fine rules applied to each of the virtual activities required to complete the operation. They needed to apply markers resembling real-life surgical restrictions and ensure that users will only succeed if their every operation is by the book and precise enough."
A fitting VR headset for veterinary students

The highly intricate nature of veterinary training posed a few key requirements for the VR solution. The application needed to offer a clear vision of the operation itself and the UX design had to match the educational purpose, with a seamless environment that its cohort of veterinary students were already familiar with.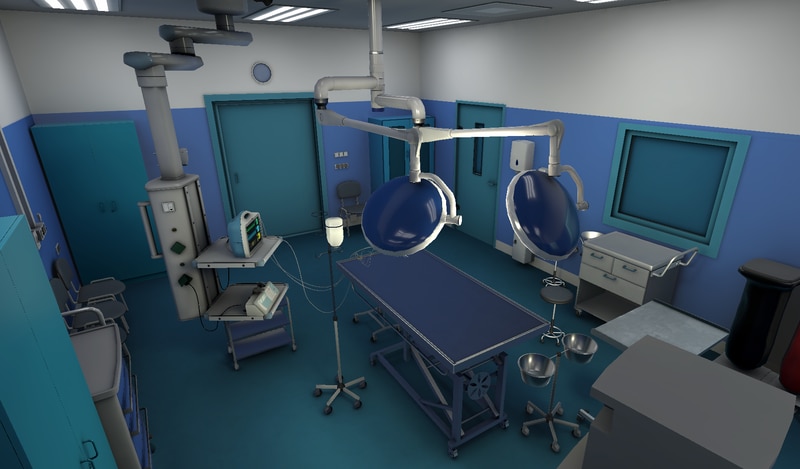 With that in mind, the Agricultural University of Kraków team identified HTC VIVE Pro 2 as the ideal headset to bring the purpose-built veterinary training VR application to life. Optimised for PC-VR, the VIVE Pro 2 was the natural fit to deliver the high-precision graphics, with sub-millimetre tracking accuracy, comfort and power needed to deliver the best possible results for students.

Giant Lazer used a range of software to build this application, including Unity 3D, Blender, PlasticSCM, Figma and Adobe Substance 3D. Surlej-Farys explains how VIVE Pro 2 became one of key elements that marked the solution's success. "First of all, the VIVE Pro 2 gave us a chance to develop an application with realistic light, detailed objects that is, at the same time, very well optimised and works smoothly with the device. Secondly, the hardware allows users to immerse in our VR experience fully. The controllers are naturally comfortable, and the Field of View feels natural and wide."

The VIVE Pro 2 maximised the VR application's detailed models, graphics and virtual surgery environments through a high-resolution display, quality sound, and importantly, a very comfortable controller system. This feature allows users to grab and hold objects physically and virtually, helping to immerse themselves and navigate through simulations of real-life veterinary scenarios in a virtual world.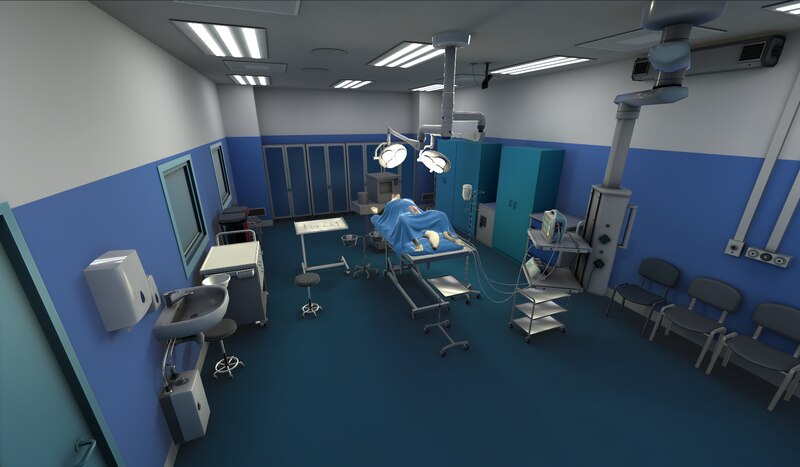 A solution for the future
Taking training into VR has proven hugely beneficial for both Agricultural University of Kraków and its students. "Thanks to immersive VR, veterinary students are being empowered to learn about procedures comfortably and test their knowledge and skills in an interactive, non-destructive virtual environment," says Czech.

Combining Giant Lazer's bespoke educational training application with the high fidelity and comfort of VIVE Pro 2, students can experience complex details and thus better understand the training, improve their muscle memory, and ultimately increase knowledge retention.

"Creating our latest VR training for veterinary students required us to think about both visual quality and the app's work optimization. It became clear that the HTC VIVE Pro 2 was exactly the platform we needed to deliver the best solution for students. After a successful implementation, we are confident about the graphics-to-FPS ratio and the substantial quality of the training," says Surlej-Farys.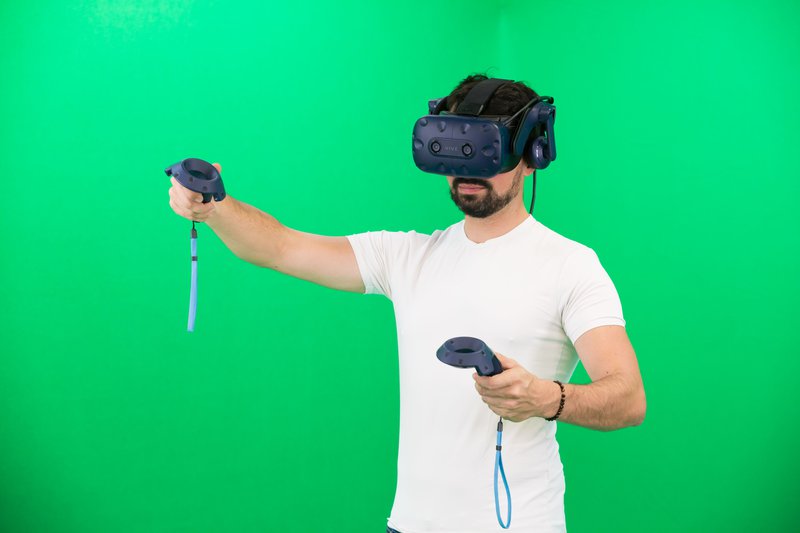 Further to the user learning experience, the solution is also delivering additional benefits to the university. By offering VR-based simulations of surgery, its faculty can reduce the costs and time that would otherwise be required to show students real procedures in a live surgical environment.

Beyond operational advantages, the Agricultural University of Kraków is also now able to offer a complete and smooth VR application that can be a focal point for the university's marketing, to excite prospective veterinary students with innovative technologies and VR-based training.
"What we were able to achieve with the great help of Giant Lazer and HTC VIVE's hardware was to deliver very specific yet easy-to-use training that makes our educational offer much more innovative, attractive, and effective. We are happy that our future veterinary students will have a chance to broaden their horizons with the use of this cutting-edge VR solution," concludes Czech.