<< Back to Stories
Amazon EU Customer Fulfilment Successfully Uses VR to Enhance Manager Training with Virti and HTC VIVE
Soft skills training for newly hired managers becomes more engaging and effective, using VIVE Focus 3 -
with 95% positive feedback during trial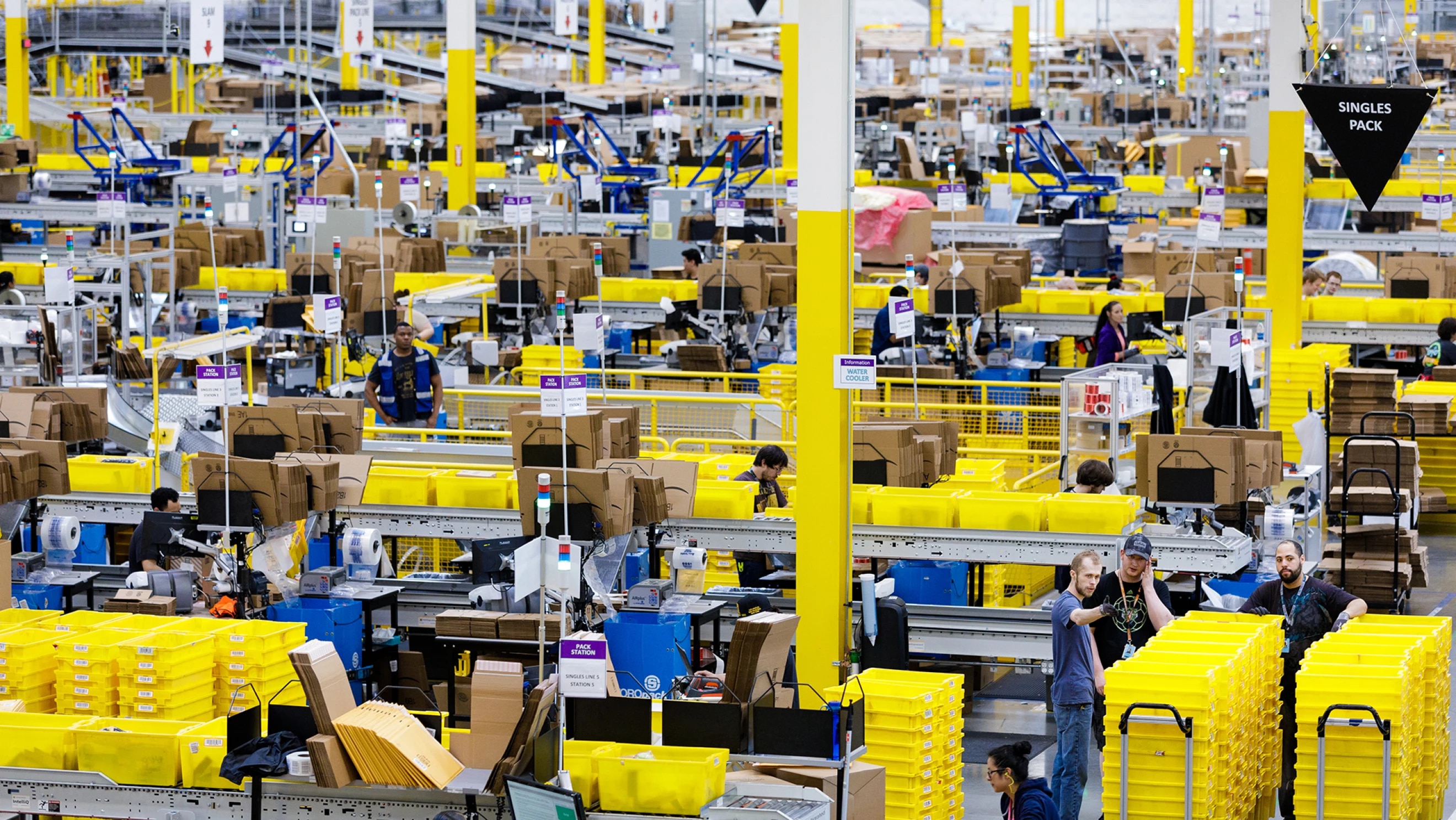 Training/Simulation
5 minutes read
Effective training is vital for ongoing professional development and performance, and for those in managerial roles, honing soft skills is crucial for effective decision making and positive team engagement.
Traditional soft skills training requires participants to undertake practical role-play scenarios in a real-world classroom setting, together with their peers. Naturally, physical sessions have time and resource limitations which can impact the breadth and depth of these training sessions. However, technologies like Virtual Reality (VR) and Mixed Reality (MR) can give training an entirely new dimension, through immersive and repeatable simulations that enable people to 'learn by doing' to a much greater effect.



According to a PwC study, employees training soft skills in VR can learn up to four times faster than classroom learners, and up to 1.5 times faster than e-learners. Amazon's EU Customer Fulfilment Learning & Development team identified an opportunity to bring learning to life and enhance its face-to-face Manager training offer through VR-based learning solutions with immersive XR training platform, Virti and HTC VIVE.
"Although we have fantastic training to enable managers to practice decision making and soft skills in a safe environment, we are continually looking for ways to elevate our training methods – and we saw a huge opportunity with immersive Virtual Reality," says Frank Mouat, Learning Solutions Program Manager, Amazon EU. "Studies have proven the effectiveness of VR-based soft skills training, and so we wanted to explore how this could make learning experiences more interactive and effective for our newly hired managers."


Creating a unique VR training experience
Together with Virti, Amazon developed four simulations using 360 videos, which took routine managerial activities such as leading meetings and having engaging conversations, and brought them into a VR environment.
Within each simulation, branching scenarios were created in which a manager's decision impacts what happens next in the sequence. This approach allows managers to revisit and repeat modules, but branched scenarios also mean they can experience a unique training journey each time they complete the simulation. Not only this, but in the future, training can be accessed anywhere and anytime, giving managers and training leaders greater flexibility over when and where training takes place.

The 360-video content is then delivered to trainees using VIVE Focus 3 headsets, HTC VIVE's standalone VR device designed specifically for enterprise use cases. VIVE Focus 3 headsets proved to be a reliable vessel to deliver content in this way, due to its ease of navigation, comfort and durability for multiple users in short periods of time, and battery life. This enabled the Amazon team to achieve a smooth delivery schedule of the training simulations.

"Running our training solutions with Virti and VIVE Focus 3 headsets is an optimal solution which has helped to bring our VR training ambitions to life," comments Mouat. "Virti provided a high-quality platform on which to build relevant and interactive scenario-based learning materials that leaners could engage with, and the VIVE Focus 3 gave our users the comfort, visual quality and stability to complete training with ease and maximise their immersion throughout."
Kurt Kratchman, CEO, Virti explains how this approach can streamline the delivery of bespoke VR training content on HTC VIVE hardware for large organisations. "Virti is designed to optimize the hardware's USP while at the same time making the traditionally challenging aspects of VR, namely content creation, easy. Our customers value the ability to create, edit and have control over their IP. HTC VIVE and Virti enable this business imperative for enterprises who are scaling their VR programs with our combined offering."
Positive learning and greater confidence
Over the course of the trial in 2023, Amazon EU Learning & Development team gave trainees access to the training content on VIVE Focus 3, and results captured from the test were overwhelmingly positive.
A staggering 95% of learners indicated they would revisit the training in the future, and 93% felt they were more prepared to apply learnings in the real world after completing the training in VR. The results also showed a significant lift in confidence amongst participants, as 92% of learners felt they were more confident after VR-based training than they did before.

"We wanted to enable managers to practice consistently engaging conversations in a challenging but safe environment. The VR immersive experience we created with Virti and VIVE Focus 3 boosts the confidence of newly hired managers by providing opportunities to practice leading meetings, having engaging conversations or giving performance evaluations," Mouat adds.
A blueprint for future training
The implementation within its Customer Fulfilment team has provided Amazon EU with an effective model for high engagement VR learning, with limitless potential to scale further. After seeing huge success with its first VR-based soft skills managerial training modules, Amazon EU CF's Learning and Development team plans to continue to develop training using VR.
"The introduction of VR-based soft skills training has taken our management training processes to new heights with huge benefits to our new hires, giving them greater confidence to succeed in their roles. Thanks to our work together with Virti and HTC VIVE, we have built a proven blueprint for future implementations of immersive learning across our teams," Mouat adds.
The partnership between Amazon, HTC VIVE and Virti on this project highlights the potential of VR to provide best-in-class training and fruitful collaboration between enterprises, specialist platforms VR and hardware providers.

"Amazon. Virti. HTC VIVE. This is an authentic partnership and is key to enabling our "why we exist" statement," says Kratchman. "We are proud that Amazon chose our platform together with VIVE Focus 3 to help them accomplish their goals. Amazon's business imperative drives the technology. Our job is to be good listeners and problem solvers using technology to assist. Ultimately it is the learner whom we always empathise with."