<< Back to Stories
How The Medical University of Warsaw trains dentists with Giant Lazer and HTC VIVE
Giant Lazer reveals how its software helps students at The Medical University of Warsaw to train and perfect procedures without the fear of injuring a live patient.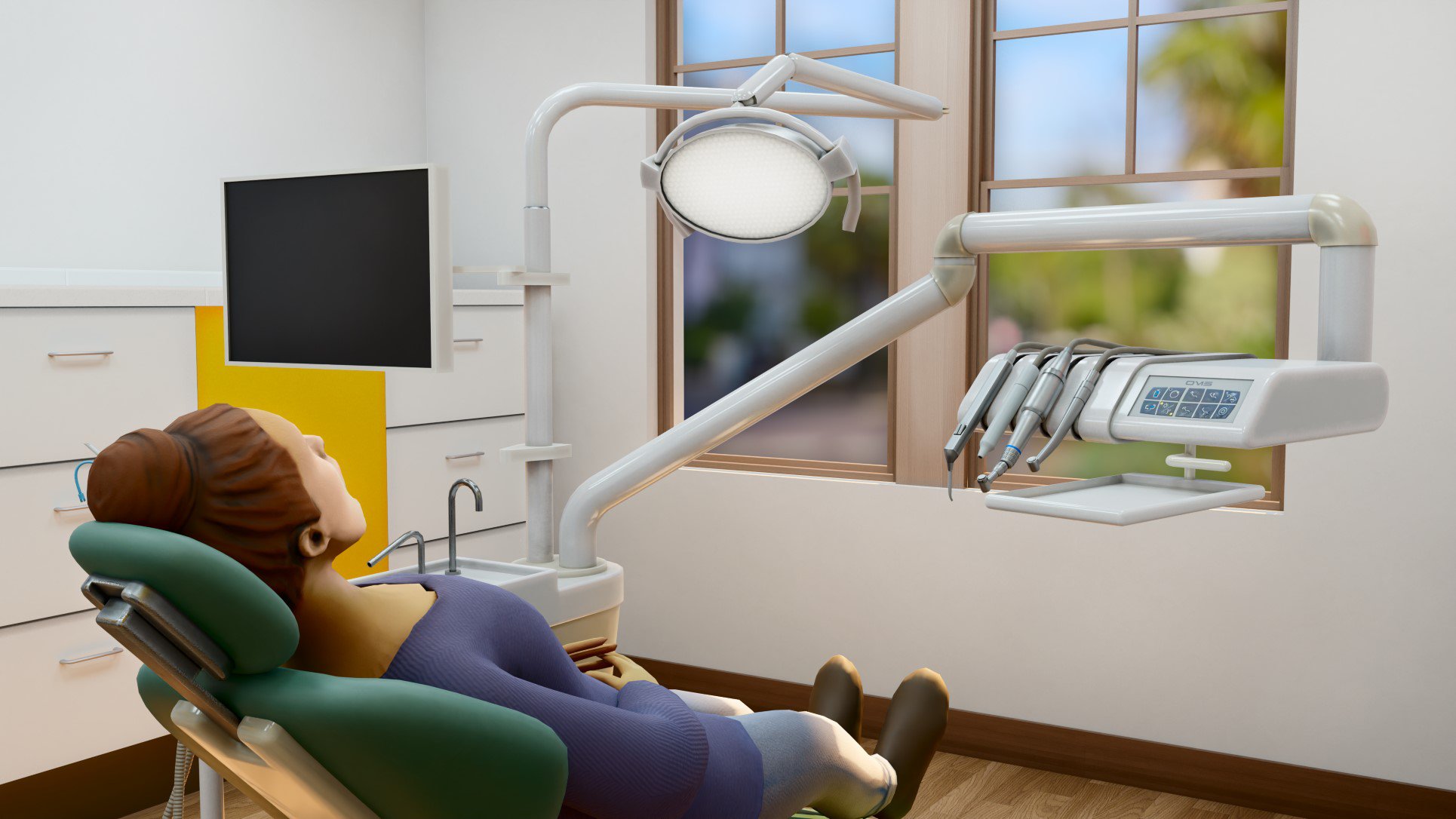 Healthcare | Training/Simulation | Case Study

Company:
Giant Lazer
Website:
giantlazer.com

Location:
Wrocław, Poland
Mistakes are a critical part of the learning experience;
they help us to understand our errors and learn how to avoid them. But what if those same mistakes caused injury, pain or even death? This concern has plagued medicine and dentistry students for many years, where a slip of the scalpel or needle can result in a very displeased patient. The solution has long been to replace human beings with lifelike models or cadavers, meaning students can train without fear of causing injury. However, in doing so, the training strips away some of the real-world experiences trainees encounter with actual patients.
The Medical University of Warsaw (MUW) in Poland wanted to find a new way to train its dental students –one that would marry the realism of working on an actual person with the safety of a model.
The institution turned to VR/AR app developer Giant Lazer, a creative company whose immersive solutions aim to change thinking around workflows in education, industry, and business. From design through to 3D modelling and programming, Giant Lazer pushes the boundaries of VR, whether that's
educating users on the forests of Poland
,
providing virtual English lessons
, or
giving a virtual tour of the legendary ORP Orzeł submarine
.
And now, with support from the VIVE Focus 3 all-in-one VR headset, Giant Lazer has created a new approach to dentistry training – one that doesn't put nervous patients at risk.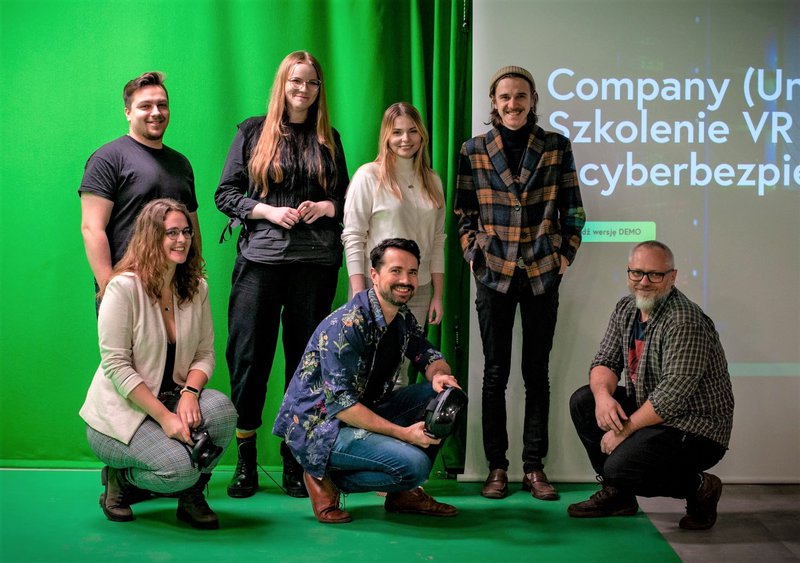 Open wide
For over 200 years, MUW has taught trainees in various medical disciplines. The university's five-year dentistry course has proven especially successful, with an in-depth syllabus that has educated hundreds of dentists and dentistry professionals over the years.
Recently, MUW decided to upgrade its dentistry course and expand the offering available to students. However, dentistry is a complex discipline, requiring many specialist tools and materials if it is to be taught effectively. A complete upgrade of the MUW's physical demonstration tools and PC hardware was not possible at the time, so the university took another approach.
MUW looked to HTC's VIVE Focus 3 headset as an option to deliver improved, more lifelike training in VR while saving costs overall, and acquired the services of Polish app developer Giant Lazer to deliver the custom dentistry training software.
"MUW wanted its VR dentistry training course to cover five practical modules, including a tutorial alongside the practical VR training session," explains Paulina Sroka-Kopeć, Giant Lazer's Project Manager. "These courses included such procedures as cavity preparation, fissure sealing, endodontic treatment, incision of an abscess in the mandible, and identification of anatomical structures."
As the training needed to feel realistic and immerse trainees in its procedures, Giant Lazer's software quickly became one of the more advanced applications in its portfolio. "We wanted to reflect the behaviour of anatomical structures, like the soft tissues of the oral cavity, tongue and cheeks. As such, we had to ensure these critical assets had a detailed, anatomically correct design," says Sroka-Kopeć. "We also needed to create the dental tools that naturally interact with these biological structures, which necessitated a specialist approach to programming interactions, such as collision detection and soft-body physics simulation."
Along with complicated 3D models of the patient's mouth and teeth and the dental tools, Giant Lazer also created a 3D office environment, including a dental chair with accessories. "This natural dentist environment makes the virtual experience feel even more immersive and helps trainees to engage with their lessons more naturally," says Sroka-Kopeć. "When the students are immersed in this way, their lesson engagement and knowledge retention increase."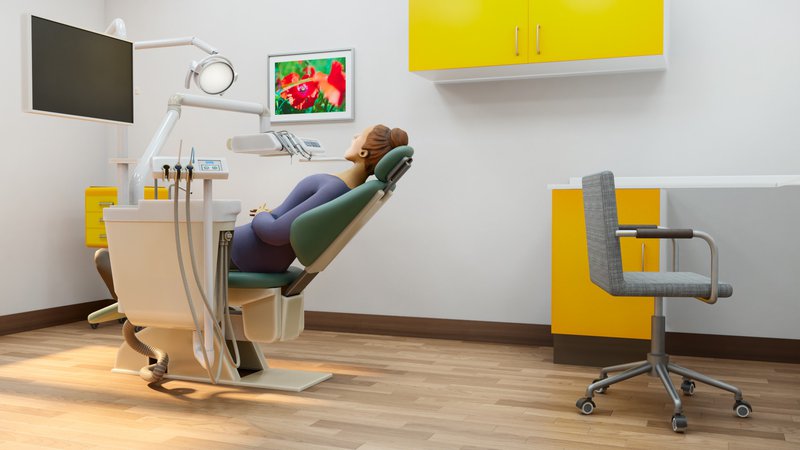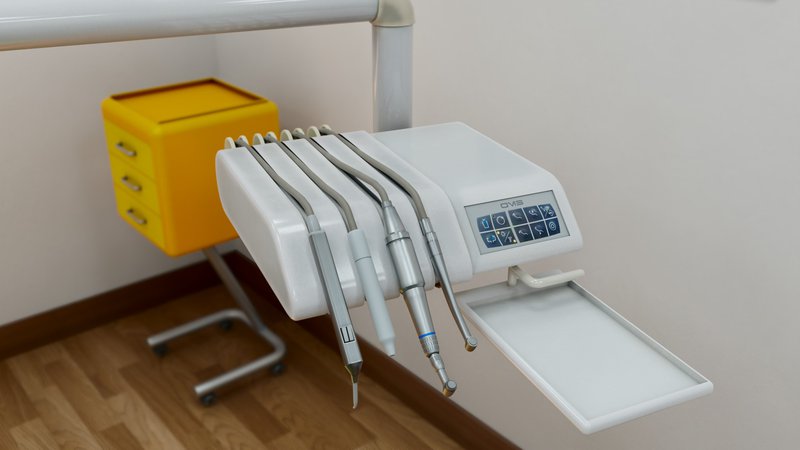 Merging quality with versatility
MUW selected the HTC VIVE Focus 3 as the VR headset on which to run this training course. Many requirements informed this choice, but one core decision-making factor was the VIVE Focus 3's standalone VR design, allowing trainees to use the headset without wires or a PC connection.
"The university needed as many as 50 devices, so a PCVR setup was not viable – MUW could not upgrade every PC setup to VR graphics standard," explains Sroka-Kopeć. "As such, MUW needed a standalone, wireless VR headset that was still powerful enough to run the training application and its complex 3D models smoothly. The VIVE Focus 3 met that need perfectly. The VIVE Focus 3 offers significant processing power via its Snapdragon XR2 processor and 90Hz refresh rate, making it robust enough to bring the desired depth to the application. Furthermore, the device's controllers were responsive enough to accurately mimic the virtual interactions in VR – which is important when doing something that requires the detail and finesse of dentistry. MUW got all of this without needing to upgrade to PCVR."
MUW also received freedom of use with the VIVE Focus 3, as the headset's all-in-one design meant teachers could deploy Giant Lazer's dentistry training simulations anywhere, anytime. "Training doesn't have to happen in a dedicated space; the VIVE Focus 3's wireless design means trainees can use it in any location without wired hindering their delicate work," says Sroka-Kopeć.
"The VIVE Focus 3 definitely merges quality with versatility."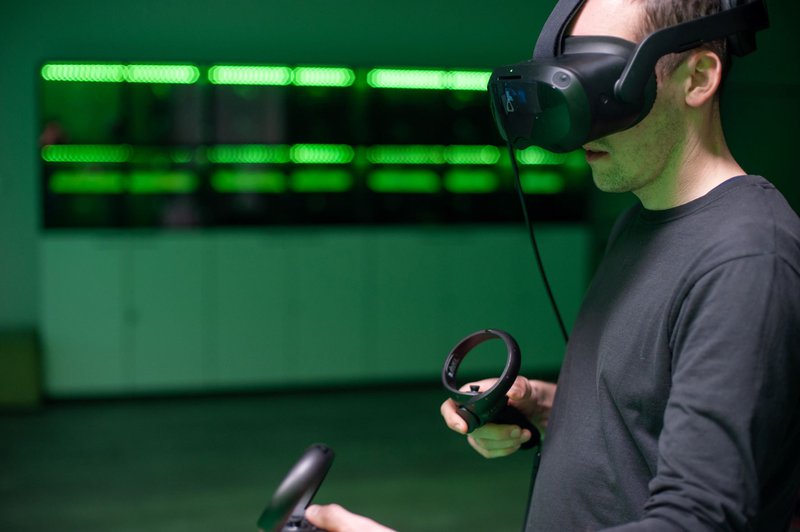 Enhanced end-to-end training
Today, MUW operates an enhanced dentistry training syllabus via a complete end-to-end VR training system for students – including options for instructors to analyse and score performances carried out within the VR experience.
"We created a module that enables teachers to record all of the steps taken by a student in VR – they can assess performance based on this material," explains Sroka-Kopeć. "We also created a non-VR desktop application, which lecturers can use to track the results of tasks undertaken within the VIVE Focus 3 simulation and save them to a database. Points are automatically calculated upon assignment completion, so instructors can track their students' progress. The application can also generate user progress reports in CSV format for easier integration into existing University systems and processes."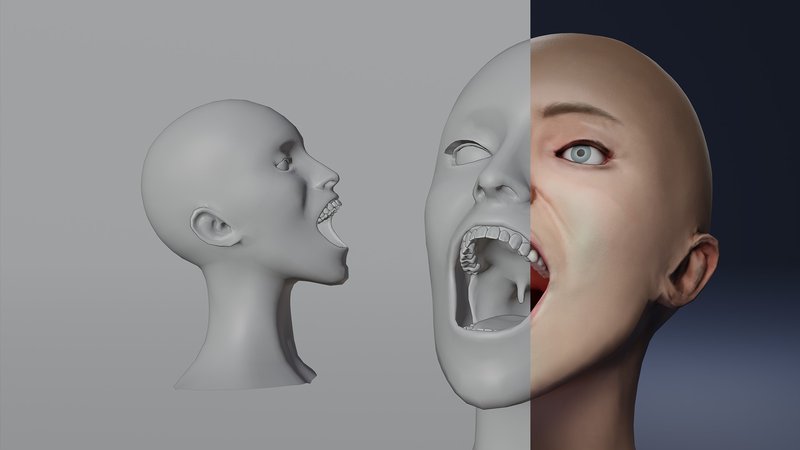 Improving education with VR
Giant Lazer's VR simulation and the VIVE Focus 3 headset are already improving knowledge retention and subject proficiency in MUW dentistry students. Trainees can repeat and practice procedures in a safe VR environment as they build up confidence and make those all-important mistakes. (And no one gets sent home with a toothache!) What's more, all of this grants time and cost saving to MUW, which can train more students more effectively, and with fewer logistical considerations.
Sroka-Kopeć adds that it is only with fully advanced VR hardware solutions like the HTC VIVE Focus 3 that such successes can be achieved.
"The best possible user experience can only come from a certain synergy between a great application and a capable VR system. Working alongside HTC with its VIVE Focus 3 headset enabled us to make that synergy happen," says Sroka-Kopeć. "With the VIVE Focus 3, it became possible for us to deliver highly advanced training that delivered on both accuracy and comfort for those undergoing VR education."
And it certainly sounds like this is the future for educational institutions looking to deliver happier, more confident, and more capably trained graduates, as the MUW reveals. "When we saw the work done by Giant Lazer on our dentistry training software, it was clear that this user-friendly, refined project makes an excellent case for successful VR implementation in education."
--
Would you like to discuss your virtual reality project with a member of the HTC VIVE team?

Get in touch with HTC VIVE