<< Back to Stories
(O)V-Reizen simplifies public transport with the VIVE Focus 3
Vitsasys reveals how its VIVE Focus 3 experience, the (O)V-Reizen Game, helps people to use public transport without anxiety or apprehension.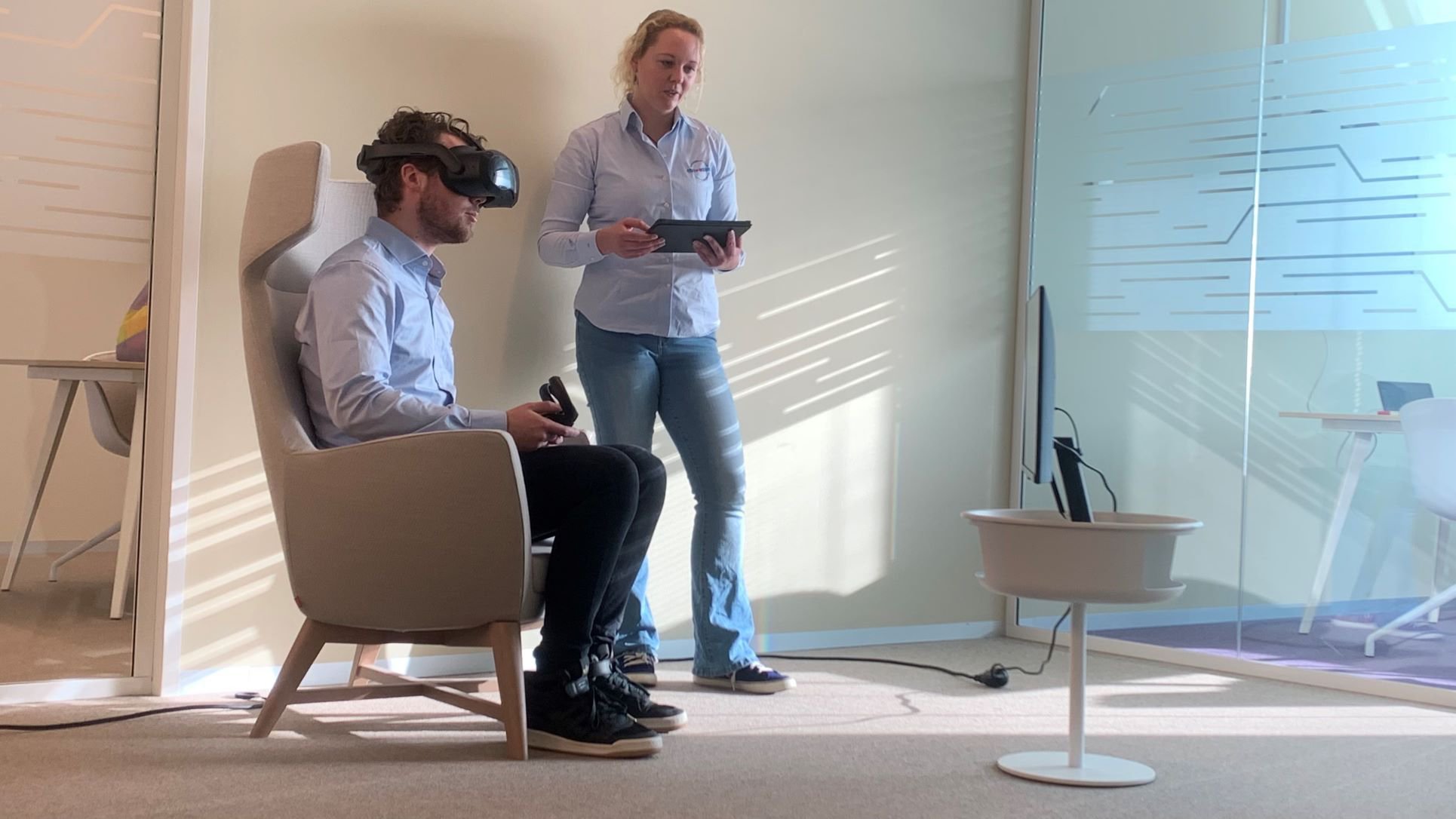 Education | Training/Simulation | Case Study
5 minutes read
Company:
Vitasys

Websites:
ovreizengame.nl

Location:
The Netherlands
For many, public transport is a simple method of getting from A to B.
Catching a bus, alighting a tram, or riding a train are daily activities carried out with little forethought or consideration. However, this isn't the case for everyone. People living with an intellectual disability or psychosocial disorder such as autism can find even simple tasks like riding on an underground train a challenging experience. The many stimuli and unexpected situations that can arise, even when doing something as simple as purchasing a bus ticket, can deter such individuals from taking advantage of the freedom otherwise offered by public transportation.
Dutch company Vitasys sought to make public transport easier with a startup called
(O)V-Reizen
providing a solution called the (O)V-Reizen Game, a virtual reality experience developed for the VIVE Focus 3. The (O)V-Reizen Game walks users through the actions necessary to travel by public transport, such as charging an OV-chip card (a contactless smart card system used for all public transport in the Netherlands) or checking in and out at gates.
Read on to learn more about how (O)V-Reizen and the
VIVE Focus 3
are helping all kinds of people to get from A to B without fear.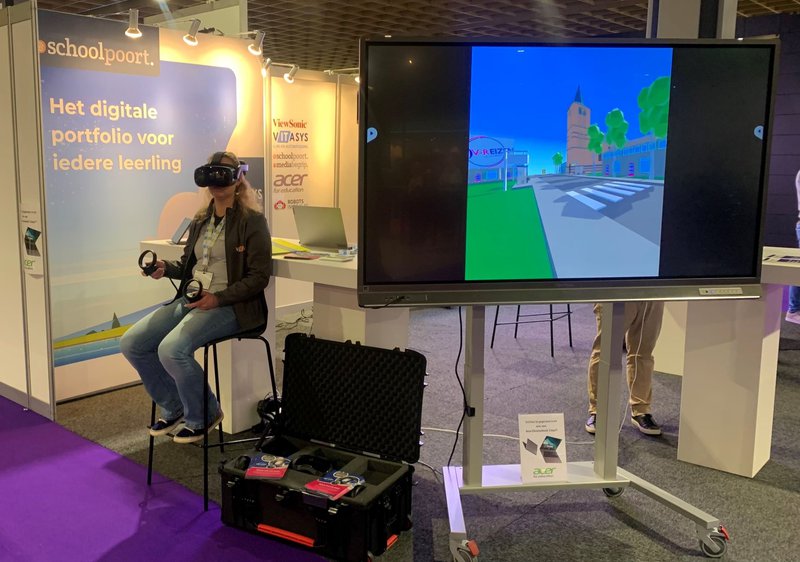 Making public transport easy
Vitasys is an IT hardware/software solution provider specialising in automation for the business market, government and education. As an IT partner for education, Vitasys focuses on developments in learning via a digital portfolio of goal-oriented software.
The (O)V-Reizen Game is just one of Vitasys's educational products. The concept is based on an idea from Joke de Haan, a social and behavioural teacher and behavioural specialist in secondary special education. (O)V-Reizen sees users don the VIVE Focus 3 headset to experience what it's like to travel by public transport in a completely safe environment. Various scenarios use video game-style elements to teach what steps a user needs to take in their journey, from buying a ticket or card to alighting a vehicle. The game also teaches users how to deal with unforeseen situations like delays, cancellations or social-emotional challenges, all aided by a dedicated trainer to ensure there's help every step of the way.
The more users play the (O)V-Reizen Game, the more they contribute to their attention and planning skills, and the more their confidence grows in independently navigating the realities of public transport in the real world.
"Our main goal with (O)V-Reizen is to give individuals with light to intermediate mental disabilities such as ADHD, autism etc., a chance to be able to travel more independently," Patricia Groenewegen, Projectmanager, explains, "These people are restricted in travelling due to public transportation having many unforeseen situations they may need to deal with, which can be very triggering and difficult to manage. Furthermore, being unable to work in such an economically thriving country [as the Netherlands] could be very demotivating, only increasing the feeling of being distanced from society.
Our (O)V-Reizen Game helps such travellers practice and prepare for real-world trips while learning the essential skills required, all within a calm environment."
Although the game was initially developed for people with a mild intellectual disability or living with conditions like ADHD in the 12-40 age group, it does have applications beyond the original intention. For example, the game is also benefiting people who are simply new to The Netherlands, such as status holders or students who want to learn how the public transport system works.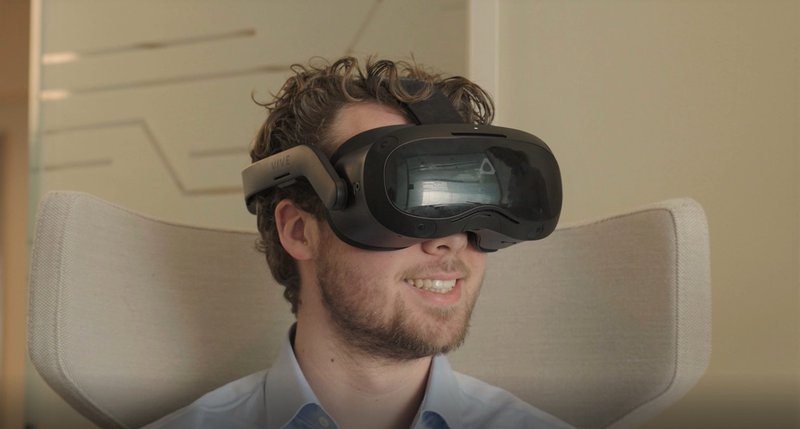 Using the VIVE Focus 3
Bringing the (O)V-Reizen Game to life required robust, powerful VR hardware. For this, Vitasys turned to
VIVE Focus 3
, the standalone virtual reality headset aimed at the professional market. With high-quality visuals and a comfortable design favourable for long VR sessions, the VIVE Focus 3 was the easy choice for Vitasys.
The headset's all-in-one wireless design was another key selling point for the hardware. "With the VIVE Focus 3, we were able to step away from PCVR and the anchor of a dedicated PC with high specs," says Terry Voorbij, Technical Project Manager. "The flexibility and portability of the all-in-one VIVE Focus 3 headset save time, cost and the effort of performing setup during training."
Thanks to the VIVE Focus 3's portability, Vitasys was also able to demonstrate the game at the Ministry of Transportation in The Hague to members of major Dutch public transport bodies. (O)V-Reizen was able to showcase the solution and outline its plans directly to the people responsible for critical decision-making, all thanks to VIVE Focus 3's standalone setup. "Feedback from a target group like this is one of the most important factors in developing something new. It also gives us a great sense of involvement knowing our target groups are aware that we are working towards a solution for them," says Terry. "Being able to bring the VIVE Focus 3 along and show the game directly in this way was so important to the development of the (O)V-Reizen Game."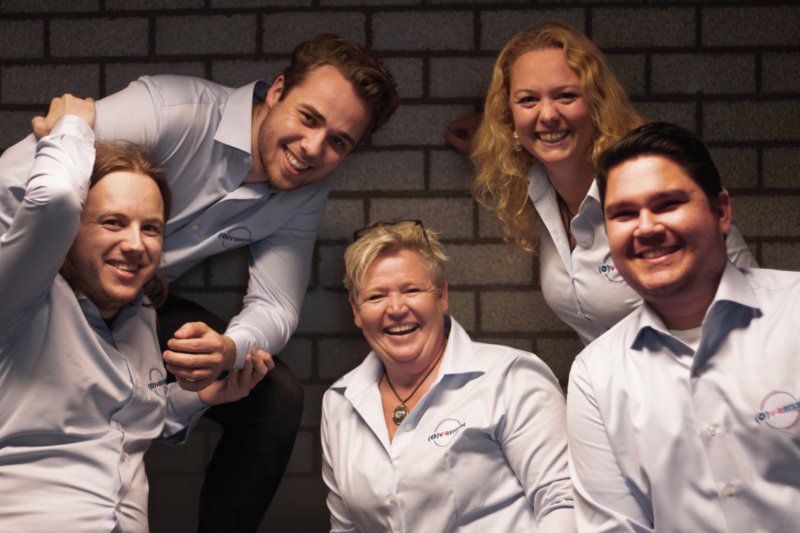 The future of VR at Vitasys
With (O)V-Reizen, Vitasys is targeting transportation companies like NL National Railway, nursing homes and institutions that focus on working with and helping people with mental disabilities. But that's just the beginning; the company is already working on at least one other VR project to help the elderly and people with disabilities with entertainment and relaxation.
"In the case of (O)V-Reizen, VR has proven to be a great tool to help those who might not otherwise experience certain things in their life enjoy them in the most feasible and realistic way possible," says Joke de Haan. "With tools like VIVE Focus 3 on our side, we hope to continue offering such services now and into the future."
--
Would you like to discuss your virtual reality project with a member of the HTC VIVE team?

Get in touch with HTC VIVE