<< Back to Stories
WSB University and VIVE Transforming the Future of Logistics Training
The Power of VR: WSB University's Innovative Approach to Logistics Training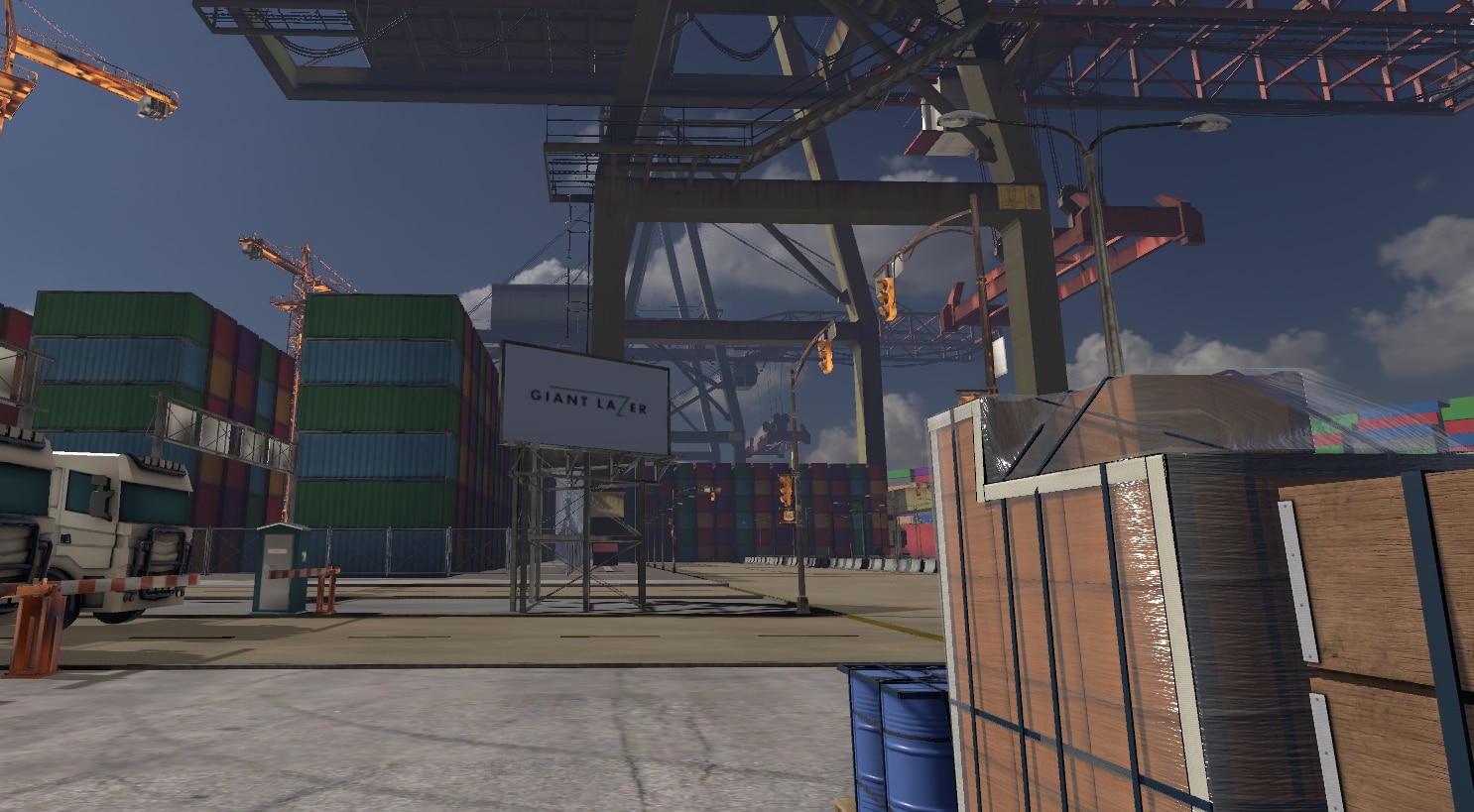 Education | Training/Simulation | Case Study
5 minutes read
WSB University and VIVE Transforming the Future of Logistics Training
Company: Giant Lazer
Website: Giant Lazer - Creating innovative applications
Location: Poland
When you envision education, what comes to mind? For most, it's the quintessential image of a traditional classroom—rows of students diligently seated at desks while a teacher stands at the front. However, in today's rapidly evolving world, educational institutions have been compelled to adapt swiftly to changing circumstances and explore innovative teaching methods that align with the demands of the 21st century. Enter the realm of virtual reality (VR), a cutting-edge technology that holds immense promise for revolutionizing education. WSB University in Gdańsk, Poland, has boldly embraced VR as a transformative tool to enrich its Logistics courses, ushering in a new era of educational provision.
Eager to explore the untapped potential of immersive solutions, WSB University sought the expertise of Giant Lazer, a visionary creative company renowned for harnessing the power of VR across various industries. Giant Lazer had previously employed VR technology to educate employees on cybersecurity and develop software for training dentistry students on intricate procedures. Naturally, they emerged as the perfect candidate to deliver this novel experience to students at WSB University.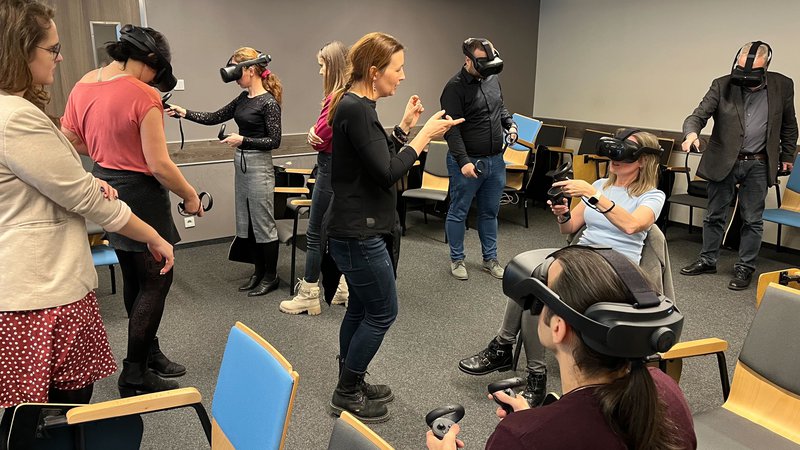 A Partnership for Innovative Learning
The shared vision of WSB University and Giant Lazer was clear: to develop a comprehensive didactic system for Logistics education. This ambitious project aimed to cover a wide range of topics and activities, including prototyping a warehouse, loading a container at a seaport, and inspecting a truck in a logistics yard, among others. The outcome? Thirteen bespoke applications, featuring eleven VR applications and two designed specifically for AR smartglasses, were meticulously crafted to bring these educational experiences to life.
The ultimate goal of WSB University and Giant Lazer was to enhance student learning effectiveness and practical skill acquisition. By leveraging the immersive power of VR in logistics education, Giant Lazer's VR-based applications could create an interactive and engaging environment for students. The heightened realism of these experiences takes center stage, enabling students to actively participate in hands-on exercises and problem-solving within the virtual realm. Through this process, they can internalize and apply valuable knowledge with greater efficacy. Moreover, the forgiving nature of VR allows students to make errors without real-world consequences, fostering a safe space for learning from mistakes. As a bonus, the adoption of VR tools can attract students with a keen interest in these progressive teaching methods, particularly those aspiring to become logistics specialists.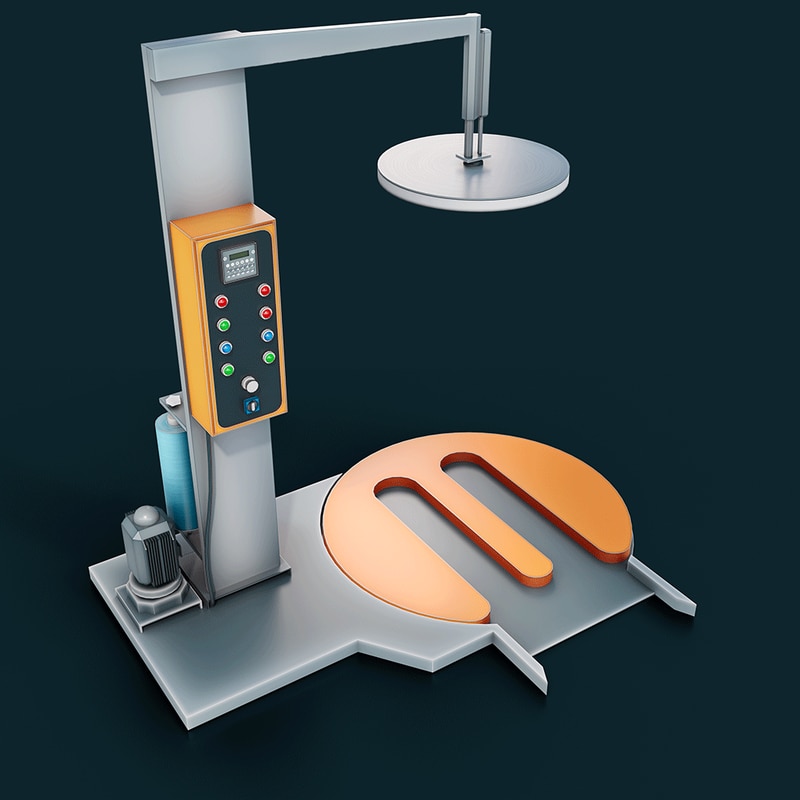 Enhancing Learning Effectiveness through VR
The incorporation of VR technology in education offers a myriad of benefits to both students and institutions, such as universities and colleges. However, challenges must be overcome when employing this innovative approach, as highlighted by Giant Lazer's astute Project Manager, Paulina Sroka-Kopeć. She notes, "Implementing this solution required preparing and training the teaching staff to embrace new tools and seamlessly integrate them into the teaching process. Provision of the appropriate equipment and technological infrastructure was paramount for conducting virtual reality classes."
Mindful of these considerations, the WSB University and Giant Lazer teams meticulously evaluated various factors to select the ideal equipment that would cater to the university's needs. For WSB Gdańsk, the HTC Vive Focus 3 VR headset emerged as the perfect choice. Its standalone nature obviated the need for computer connections, enabling lessons to be conducted in rooms and areas without PC workstations—a remarkable space and cost-saving advantage for the university.
"The HTC Vive Focus 3 stands as one of the most cutting-edge VR headsets on the market, offering high-quality visualization and precise tracking of the user's head movement," explains Sroka-Kopeć. This technological marvel immerses students in virtual reality with unrivaled realism, facilitating a deeper understanding of subject matter and heightened engagement in the learning process.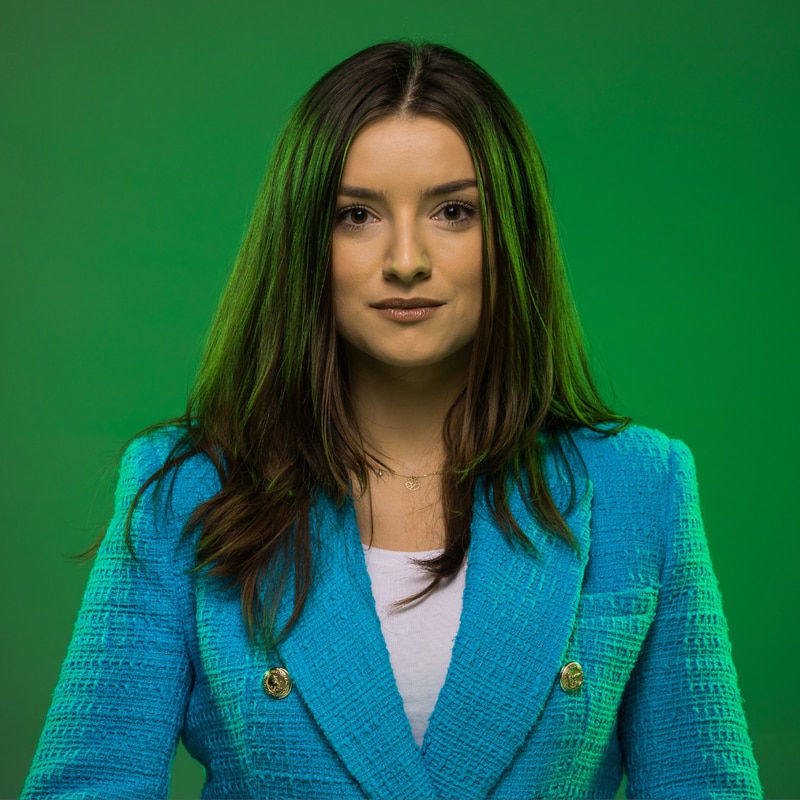 Engaging and Immersive Learning Experiences
Giant Lazer expressed their delight in collaborating once again with the HTC Vive team. Sroka-Kpeć conveys their satisfaction, stating, "Cooperating with the VIVE Team is always a positive experience for Giant Lazer. The team at VIVE is highly supportive throughout our VR product development process, offering technical guidance and assisting us in optimizing our solutions for their hardware. Moreover, they are incredibly responsive to our feedback, working closely with us to address any challenges that arise during the creation of VR projects."
Providing a complete immersive solution goes beyond just selecting the right equipment; it also entails ensuring the availability of appropriate accessories. The logistics VR training solution at WSB University includes 30 standalone VR headsets, spare batteries, charging bags, headset chargers, cables, Miracast devices, memory cards, smart glasses, and industrial-grade tablets. This comprehensive equipment setup empowers students to utilize various VR and AR tools and applications that align with the requirements of their subjects. Educators can also effortlessly disseminate information simultaneously to multiple VR headsets, enabling them to teach practical topics to several students at once—an achievement that traditional teaching methods struggle to replicate.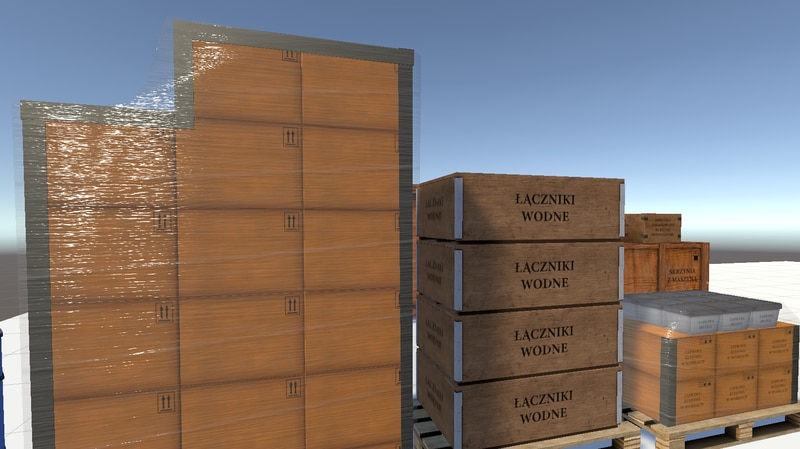 Overcoming Challenges and Training Teachers
Sroka-Kopeć further emphasizes the importance of training VR/AR platform users, stating, "Giant Lazer's team ensured thorough training for the university's staff to effectively employ the equipment and applications in the didactic process. This empowers students to fully leverage the possibilities offered by the VR solution, gaining valuable experience and knowledge in the field of logistics."
Giant Lazer's positive experience within the Vive ecosystem is underpinned by the optimized hardware and software specifically designed for VR applications. This optimization expedites the development and deployment of new products, including the logistics training modules. Sroka-Kopeć elaborates, "Furthermore, the VIVE Team supports our services, providing marketing assistance and promotion through their channels. This collaboration helps us showcase the benefits of VR technology to a wider audience. We are deeply grateful for our partnership with HTC VIVE and eagerly anticipate continuing this alliance in the near future."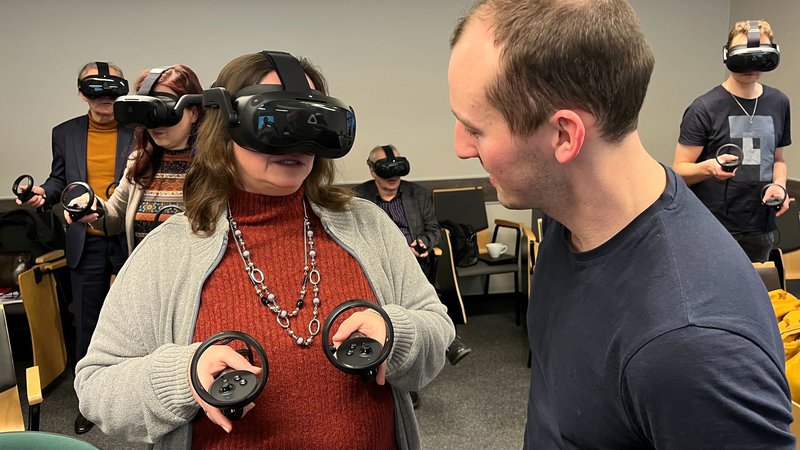 Bridging Theory and Real-Life Examples
The challenge of teaching a course in logistics lies in the delicate balance between theory and real-life application. Traditional teaching methods often struggle to bridge this gap effectively. However, immersive technology provides a remarkable solution, enabling students to grapple with real-world problems in a realistic yet risk-free environment, all within the confines of their university campus. For instance, students can be tasked with prototyping a warehouse, allowing them to gain firsthand appreciation for the practical aspects, challenges, and obstacles associated with this field. These practical experiences enrich the curriculum and equip students with invaluable skills that directly translate to the job market.
Sroka-Kopeć adds, "Students can learn at their own pace, and VR applications can adapt to their individual needs, thereby enhancing learning effectiveness. Moreover, VR technology fosters student engagement by offering remote and safe practices that heighten their involvement in class topics. This approach circumvents monotonous presentations and lectures, which often lead to boredom and reduced student attention."
Saving Costs and Expanding Reach
In addition to boosting engagement, VR technology holds the potential to save time and money for educational institutions. Research has shown that VR-integrated teaching is more efficient, as an entire group of students can simultaneously engage with and participate in a topic, gaining hands-on experience that traditional methods struggle to provide. Thus, adopting immersive technology as a substitute for purchasing expensive logistics equipment and facilities can lead to significant cost savings for universities like WSB Gdańsk. Furthermore, VR offers scalability advantages, allowing educational institutions to accommodate a larger number of students without the need for additional physical resources.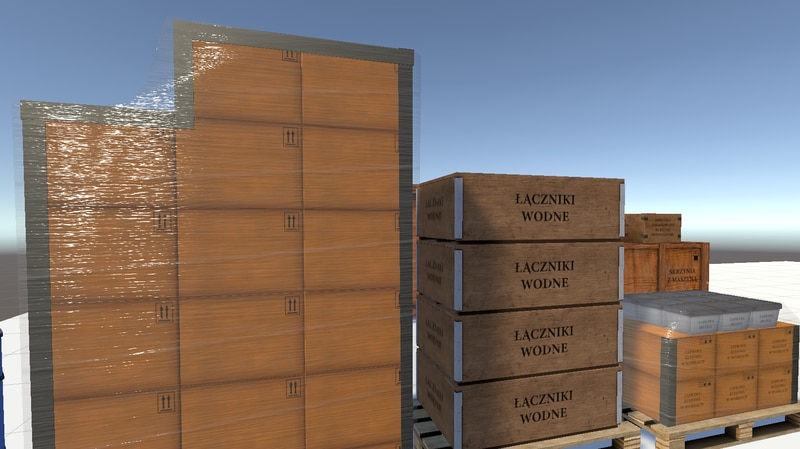 Unleashing the Potential: Future Prospects
As WSB University prepares to launch their VR Logistics training, they eagerly anticipate the outcomes and benefits this immersive solution will bring. The faculty and staff are committed to closely monitoring the results and comparing them to previous student groups that did not have access to VR technology. The assessment will consider various factors, including student engagement, motivation, and academic performance.
If successful, the immersive technology can unlock a myriad of possibilities for education. WSB Gdańsk believes that the comprehensive approach utilizing VR and other immersive technologies will provide them with a substantial competitive advantage. This advantage will not only attract more students to the program but also raise the prestige of the university as a leading institution for innovative and effective education in logistics.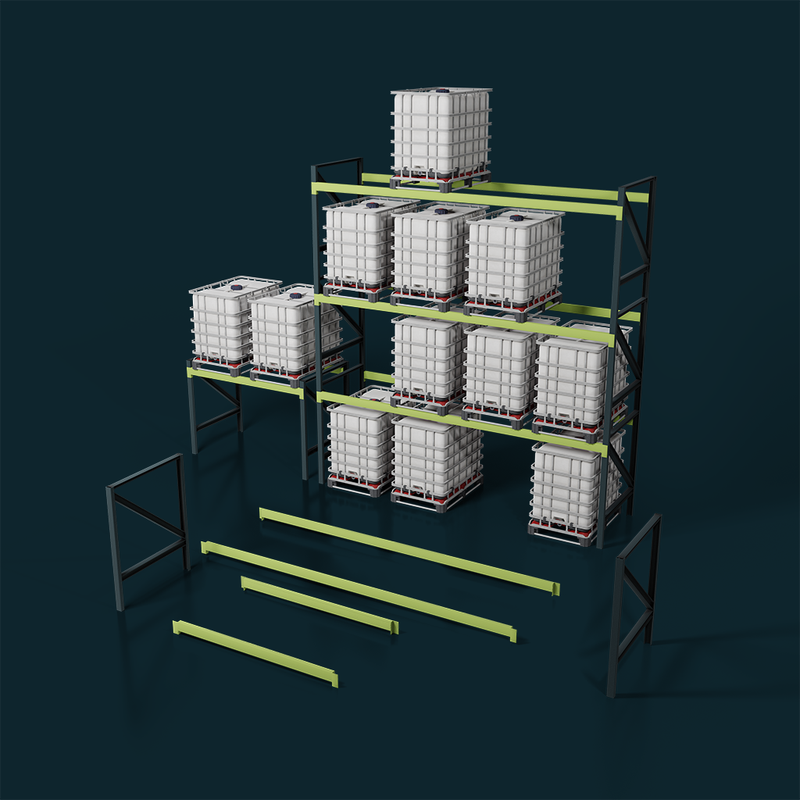 Shaping the Future of Education with VR
As the world continues to evolve, so must education. WSB University in Gdańsk, in collaboration with Giant Lazer and powered by the HTC Vive Focus 3, is spearheading a new era of immersive learning experiences in logistics education. By embracing virtual reality, they are redefining traditional classroom models and providing students with interactive and engaging opportunities to apply theoretical knowledge to real-world scenarios.
The incorporation of VR technology opens up vast possibilities for educators and students alike. It enhances learning effectiveness, improves practical skill acquisition, and offers a safe and controlled environment for experimentation and error. With VR, students can learn at their own pace, benefiting from individualized experiences tailored to their needs. Meanwhile, educational institutions can achieve cost savings, expand their reach, and establish themselves as pioneers in cutting-edge pedagogy.
WSB Gdańsk's journey into the realm of VR education is just the beginning. As more institutions and industries recognize the immense potential of immersive technology, we can expect to see a paradigm shift in how knowledge is imparted and acquired. Virtual reality is not merely a tool; it is a gateway to a new era of learning, where boundaries are transcended, and education becomes an immersive adventure.
So, put on your VR headset, step into the virtual classroom, and get ready to embark on an educational journey like never before. The future of learning has arrived, and it's immersive, engaging, and full of endless possibilities.