<< Back to Stories
Big Brands are Using This Small Tool to Design in Virtual Reality
Written by Denis O'Keeffe, Director of AR/VR Programs at Logitech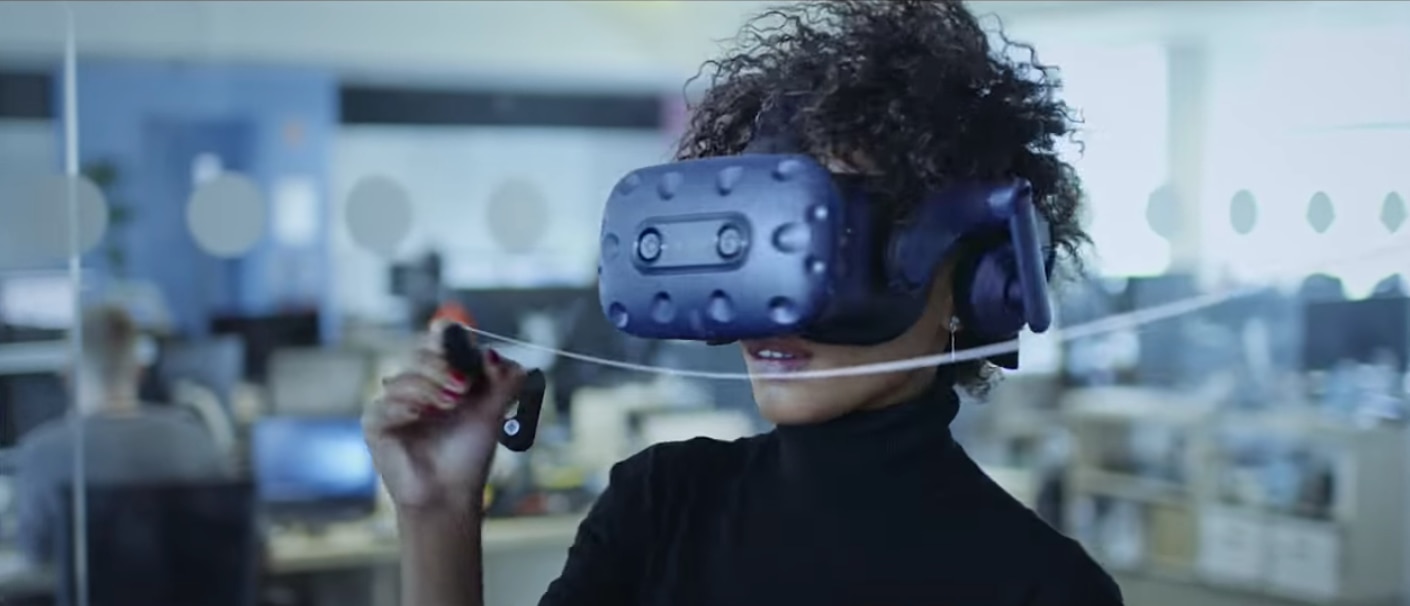 AEC | Design/Visualization | Article

Every new invention gets improved upon and specialized. A Neolithic flint ax head bears little resemblance to today's kitchen knife or garden spade, but it's certainly a precursor. Similarly, in the world of art, ancient hand paintings gave way to today's wide variety of brushes, crayons, and styluses. To each task, its tool. The virtual reality design revolution is off and running, and it has some wonderful tools.



When we look at the work being done by automotive, aerospace, architecture, and media pioneers, we can already see the start of an expansive technological revolution. That's just one of the reasons we are so optimistic and excited about the future of this engaging new space.
While technology is advancing incredibly quickly, VR design still has plenty of room to be improved upon and specialized. One of the most pressing of these areas is control and precision. Existing controllers do an excellent job for many tasks—yet Michelangelo would never have set about painting the Sistine Chapel with a paint roller. That's where Logitech's VR Ink Pilot Edition comes in.
VR Ink is a stylus that offers control and precision in virtual reality. On two-dimensional surfaces and in three-dimensional room-scale spaces, VR Ink offers users unbeatable accuracy. For nearly forty years, Logitech has designed innovative product experiences that give people creative control, keeping them in their flow without interruption. There is no device that is more intuitive, or that offers you more command of digital content, than a mouse, keyboard, or stylus. With VR Ink, Logitech is bringing that accuracy to VR.
Already, companies such as BMW, Sector 5 Digital, Audi, and others are pushing the boundaries of what's possible. These companies are early adopters of the technology, and they rely on VR app developers and design companies. Logitech is dedicated to providing them with the tools they need to do their pioneering work. VR Ink is just one part of a set-up, including VIVE Virtual Reality Systems and the app of your choice, that makes designing in VR both intuitive and productive. Together, we're cutting timelines from years down to months, and saving companies millions of dollars in development.
Since we launched VR Ink earlier this year, we've worked hard to improve product experience and design, as well as to integrate new apps. Today, we can count Autodesk VRED, flyingshapes, Gravity Sketch, IRISVR, Mindesk, MARUI-Plugin, Tilt Brush from Google, and VectorSuite amongst our app partners. Starting now, we're opening up VR Ink for pre-order in limited quantities.
If you want to find out more or pre-order VR Ink Pilot Edition, visit our website .