Charging
VIVE Wrist Tracker
Charge
VIVE Wrist Tracker
using the
USB Type-C®
cable that came in the box.
To charge

VIVE Wrist Tracker

, connect one end of the

USB Type-C

charging cable to the tracker and the other end to a power source.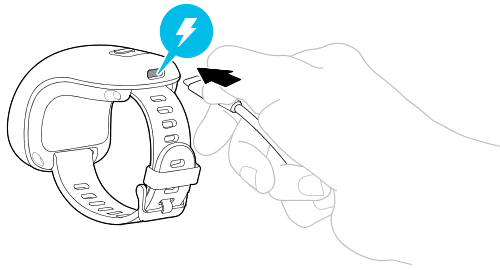 While the tracker is charging, the status LED is solid amber. When the tracker becomes fully charged, the status LED changes from solid amber to either solid blue or solid green, depending on whether the tracker is connected to the headset. For details, see Status LEDs.