<< Back to Stories
BAA trains the pilots of tomorrow with VRpilot and HTC VIVE
Becoming an aviator is no easy thing. However, with VR training, you can simplify the process and deliver more confident flight cadets when they get behind the controls of a real aircraft.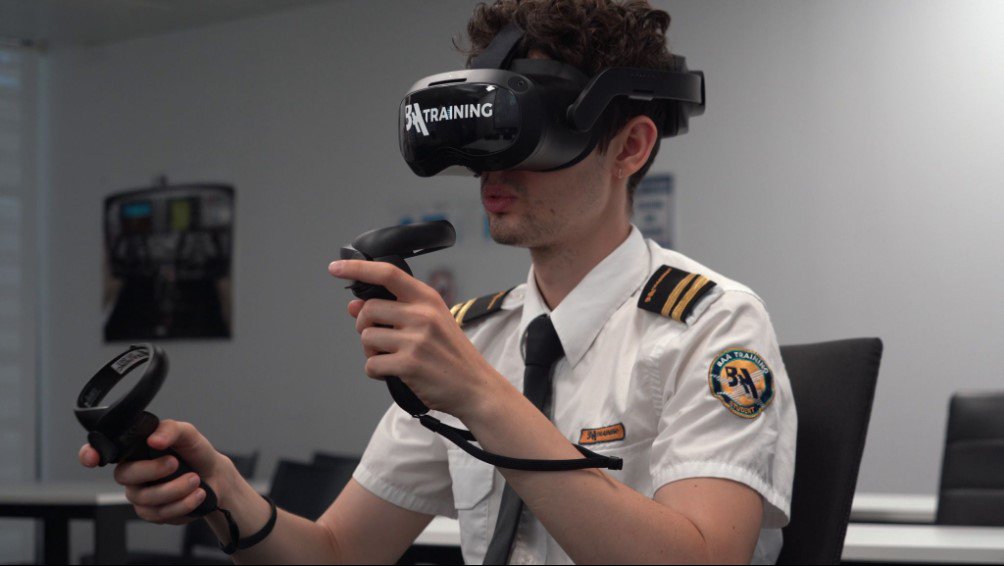 Education | Training/Simulation | Article
5 min read
Company:
BAA Training | VRpilot
Websites:
baatraining.com
|
vrpilot.aero

Location:
Vilnius, Lithuania | Lystrup, Denmark
The potential of virtual reality is limited only by the imagination of those creating the experiences it offers;
this applies not only to gaming or entertainment but to practical applications too, like training. Increasingly more examples of VR training have arisen across many industries, wherein users can learn new skills or perfect existing ones, regardless of how complex or challenging they are in the real world, simply by donning a VR headset.
A perfect example comes from the Vilnius, Lithuania-based BAA Training. BAA Training offers aviation courses worldwide for companies such as Air France, Turkish Airlines and Boeing/Airbus. BAA makes its trainee aviators much more prepared for the challenges they face in physical simulators (and when they actually leave the tarmac) via its VR training simulators. Using a combination of software from Danish provider VRpilot and the HTC VIVE Focus 3 enterprise VR headset, flight cadets simply put on the headset and immerse themselves in a faithful replication of a real aircraft, with all its details and intricacies. They can then learn piloting procedures in a stress-free environment, meaning they're more prepared when taking their training to the next level.
The benefits are considerable, from a significant reduction in logistical complexity to a much more sustainable approach to training, as BAA Training reveals.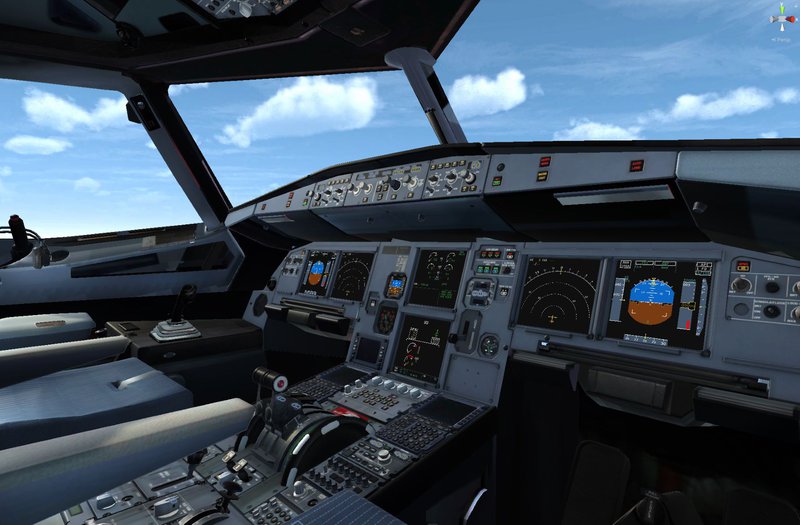 Solving logistics with VR
BAA Training is a full-scope aviation training company trusted by industry leaders worldwide. The company offers a broad range of training services and customised solutions, including its VR cockpit simulators. BAA Training initially introduced VR tech for its Airbus A320 aeroplane APS-MCC course (Airline Pilot Standard Multi-Crew Cooperation – a standard certification for entry-level pilots). Today, BAA Training teaches hundreds of hopeful pilots who have access to VR training, and it has recently expanded its VR technology to training for the Boeing 737 Next Generation aircraft.
"At BAA Training, we're always looking at new technologies and better ways to improve how we pilots – it's important to stay competitive in a world where new technologies constantly emerge and change the game," says Aivaras Lukauskis, Product Development at BAA Training. "Building a virtual cockpit and experiencing it through hardware like the HTC VIVE Focus 3 is just the kind of innovative technology we need – it's a way for trainees to perform self- and instructor-supported training easily and effectively, without the logistical challenges that come with traditional training approaches."
For BAA Training, the benefits of VR for both the trainees and airlines are vast. "VR training provides an intuitive, fun and interactive way of getting to know the cockpit and procedures within a full-size 3D model. It helps the cadets prepare for simulator sessions, making them more efficient and strengthening knowledge retention by activating muscle memory," says Lukauskis. "Furthermore, trainees can complete the training from wherever they trainee are due to the flexible HTC VIVE Focus 3 product – you can transport everything they need in a small carry case without needing an external PC."
The flexible and portable nature of VR is critical to BAA training, as the company operates training bases in Lithuania, Spain, France and Vietnam. "With training bases in multiple countries worldwide, a high degree of coordination and logistics are necessary if we want to get people into our physical simulators," says Lukauskis. "HTC VIVE technology and VRpilot mitigate this challenge. The students can train at a completely different base from the instructor – they can even train in flying passenger aircraft from their homes! They are not dependent on travelling to a specific physical location to prepare for the next simulator session."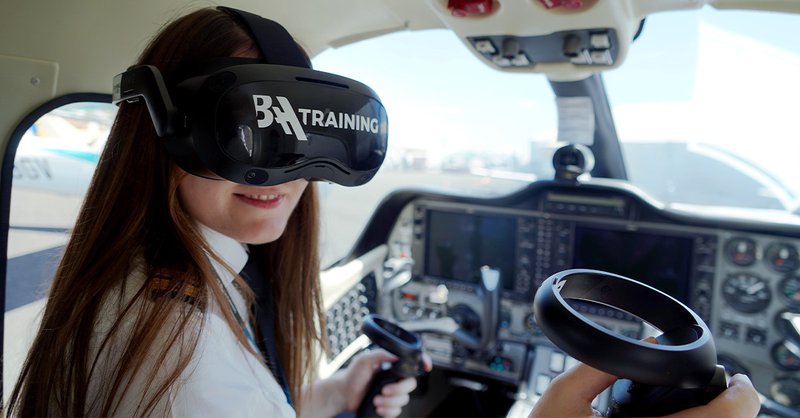 Exceptional software for exceptional pilots
Successful VR training can only come from accurate, true-to-life and engaging software. BAA Training found that in VRpilot, whose interactive cockpit procedure trainer platform, VRflow, renders the highly accurate cockpits in which aviators train.
"We selected VRflow for several reasons," explains Lukauskis. "For starters, we wanted a commercially available software solution already in use in other airlines and ATOs (approved training organisations). VRflow offered that. Furthermore, VRflow includes the flexible multi-crew feature, which allows multiple trainees and instructors to work in a collaborative cockpit environment just like they do during a physical simulator session."
VRpilot also worked closely with BAA Training to ensure it fully implemented the company's specific procedures for the Airbus A320 and Boeing 737 NG training programs. "VRpilot worked with our dedicated BAA Training SMEs (subject matter experts) to approve the final product before releasing it to the trainees," says Lukauskis. "This way, BAA Training fully controlled what we delivered to trainees. VRpilot was an exceptional partner in this regard."
The VRflow platform is now fully implemented into the BAA Training curriculum, meaning an ever-increasing number of flight cadets can experience the value – and robustness – of VR training. "The VRflow platform allows the trainees to prepare for these simulator sessions by using both the cockpit familiarisation module and the procedure training module, where they're guided through exact BAA Training procedures," says Lukauskis. "Both modules can be used as self-study or in collaboration with other trainees and instructors, even when the instructor is physically located in one of the other BAA Training locations across the globe."
Hardware built to last
As the VRflow platform is ready-made and designed for standalone platforms, it works seamlessly with the VIVE Focus 3 headset. So, simply handing a VIVE Focus 3 headset to a flight cadet means they have everything they need to study the Boeing and Airbus cockpits in one easily transportable setup with high-quality, immersive visuals. "The trainees are pleased with the training tool. The VIVE Focus 3 offers a high level of immersion, which keeps them engaged in the training," says Lukauskis. "Aviators can focus on perfecting their skill level in a safe environment, which alleviates much of the pressure of physical simulator sessions."
Concerns about handing high-end equipment to sometimes inexperienced VR users fall to the wayside, thanks to the VIVE Focus 3's robust design. "The build quality of the HTC VIVE Focus 3, combined with the support from the HTC Business Warranty, allows BAA Training to hand out the headsets to trainees without having to worry about hardware failure and downtime," says Lukauskis. "The VIVE Focus 3 is a solid solution for an organisation like BAA Training, where multiple trainees will handle the hardware over time; the headsets are durable, comfortable to wear and easy to clean, making them a good hardware choice. The swappable battery also accommodates long training sessions."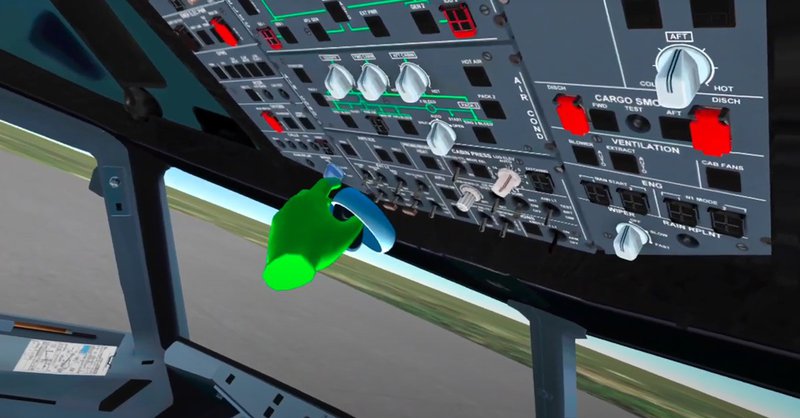 Improved training, lower cost
The combination of BAA Training's practical training expertise, VRpilot's VRflow software, and HTC's VIVE Focus 3 hardware continue to play a critical role in bringing the aircrews of tomorrow to a sky near you. VR training is not just the future of pilot training; it's happening right now, and BAA Training and VRpilot are leading the way.
"The combination of HTC VIVE Focus 3 and VRpilot makes for better-prepared aviators who, when entering the simulator, can absorb more information and focus on the part of the training they need to perform in the physical simulator," says Lukauskis. "By approaching things this way, we've reduced the need for extra training, which ultimately reduces instructor and simulator hours resulting in time and cost savings. It's a no-brainer."
--