<< Back to Stories
The Role of Virtual in Occupational Therapy in 2023
Virtual occupational therapy is shortening the road to recovery by raising adherence rates and gamifying therapeutic activities
Healthcare | Collaboration | Training/Simulation | Article
7 min read
You don't need to be a doctor to understand that patients who enjoy their treatment are more likely to pursue it, and greater treatment adherence leads to better health outcomes.

These are just two of the many advantages of virtual reality (VR) occupational therapy . Practitioners around the world have found a myriad of benefits to melding VR with therapy . To learn more, VIVE dug into the research and spoke to a few industry professionals about how VR and extended reality (XR) supports their practice, where they see the technology improving, and the real-world success they've found so far.
This article was developed in partnership with the following subject-matter experts. HTC VIVE VIVE would like to thank them for their contributions.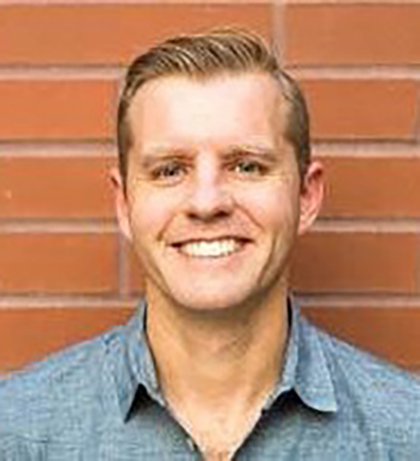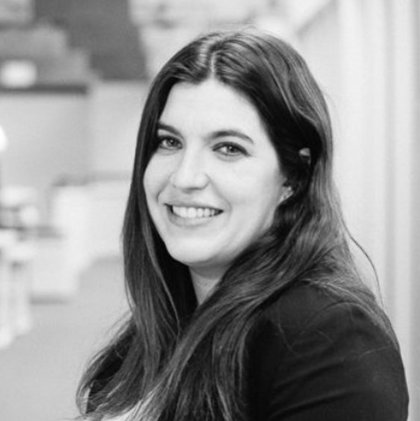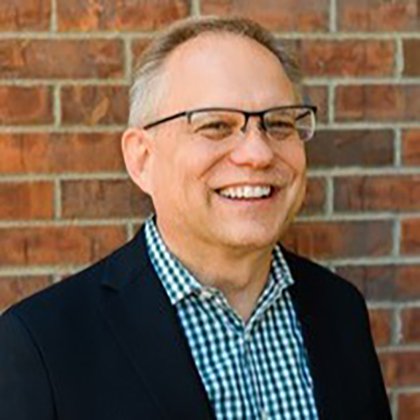 Patrick Murta
Chief Technology Officer
BehaVR
How Virtual Reality in Occupational Therapy Benefits Patients and Providers
Increased Patient Adherence
One of the core advantages of virtual reality occupational therapy is its ability to engage patients. Some find the prospect of working with the technology exciting, which makes them more enthusiastic about pursuing treatment. Erica Kaitz, a licensed clinical social worker and Vice President of Behavioral Health at Amelia Virtual Care , has witnessed this effect firsthand — and not just from young patients. Many of her patients are Medicare recipients, and they show similar adherence gains when VR/XR enters their treatment regimen. "The adherence rates for treatment go up when virtual reality is used," she said in an interview with HTC VIVE, "because we see greater treatment adherence, often we see better clinical outcomes."
But it's not just excitement around VR/XR tech that makes it more appealing. For one, the immersive nature of virtual occupational therapy can allow practitioners to control the patient's environment more effectively, making them more receptive to treatment.
"It's a lot easier for them to stay in the activity we're doing when they're immersed in a scenic beach environment or on the top of a mountain," said Kaitz.
Disguised, Exciting Exercises
When patients are in this virtual environment, it becomes easier to disguise the repetitive motions required to improve gross and fine motor skills as recreational activities. After all, it's more fun to paddle a virtual kayak downstream than it is to lift a weight over and over, even if the effort required is the same. It's a small but meaningful difference that can help improve patient motivation to participate in therapy and can reduce burnout [1] experienced in the therapeutic process. One study [2] found that conventionally treated stroke patients completed only 23 to 32 upper extremity movement repetitions during a standard session, but those using VR produced 200 to 300 repetitions [3] , bringing about clinically meaningful improvements in their outcomes.
Alligned Incentives
More and more providers are shifting to value-based care models [4] in which they receive payment not for each visit, but instead for tangible results their patients achieve. In an interview with HTC VIVE, BehaVR CTO, Patrick Murta, explained the new system aims to do away with the misplaced economic incentive to keep a patient in treatment for as long as possible. "Instead, as a doctor or provider, your economic incentive is to keep your people healthy, regardless of the number of visits."
Flexibility
Not only has VR/XR therapy shown positive results, but it's also done so across a wide spectrum of diagnoses. The vast majority of therapeutic solutions are purpose-built to treat a specific condition. They can't be applied to other diagnoses, making them narrowly applicable and lowering their return on investment. VR/XR, on the other hand can deliver a wide range of treatments. Kaitz has used it effectively to treat social anxiety and phobias, such as fear of heights, while others have treated patients with PTSD, cerebral palsy, or recent strokes without having to buy specialized equipment for each. That makes VR an incredibly cost-effective investment.

VR/XR's uses extend beyond the treatment world and into training, where many healthcare facilities use it to uplevel their staff. In a recent survey conducted by HTC VIVE, 91% of respondents said they believe VR/XR enhances education plans and empowers training coordinators to be more effective in their roles. To learn more about how VR/XR supports healthcare training , read the full survey results here [5]
Meeting the Challenges of Virtual Reality Occupational Therapy
Integrating new technologies into current occupational therapy treatment plans may seem daunting. A common misconception healthcare professionals have when it comes to adopting VR/XR technology is the cost, when in fact, VR/XR increases accessibility to remote occupational therapy programs and is a cost-effective way to treat more patients in less time. According to a survey [6] of over 400 US healthcare professionals, most respondents believe another barrier to VR/XR adoption is lack of familiarity with VR/XR technology and the best options. Occupational therapists need VR headsets that are lightweight and compact that can fit comfortably on patients of all ages and include rigorous security software to keep patient data safe. Penumbra, a leading VR/XR rehabilitation provider, uses VIVE Focus headsets for physical and cognitive therapies.Its head-mounted display ensures easy and comfortable use in the treatment of stroke victims, and data from treatment sessions is stored securely to track long-term improvement. Read more here .
Providers may find their patients have wildly divergent ideas of how VR/XR technology can help them. Younger patients may expect a high-tech solution that cures them in no time, for example, while older patients may be skeptical of the technology in the first place. Providers must dispel misconceptions on either end of the spectrum for treatment to work as intended. They must also consider the typical side effects of fully immersive VR/XR, such as nausea and disorientation. If left unaddressed, these effects can negatively impact patient outcomes. It may be helpful to ease patients into the experience with shorter sessions or less immersive treatment at first, then ramping up into more extensive usage later on.
Virtual Reality Occupational Therapy Success Stories
Fine-Tuned Exposure Therapy at Amelia Virtual Care
At Amelia Virtual Care, Kaitz frequently interacts with patients who suffer from a fear of heights. One common approach to treating this phobia is exposure therapy.
Imaginal therapy involves a controlled session guided by a therapist that exposes users to anxiety-induced VR/XR experiences with the goal to help the patient overcome their fears. For example, a patient with a fear of heights can immerse themselves onto a tall building in a risk-free VR/XR environment and work through their anxiety with a trained specialist.
"Without leaving my office, Kaitz says, "I can put [patients] on the 100th floor of a building. I can make the wind rattle the elevator. I can make the elevator break down. They're no longer responsible for ratcheting up their anxiety."
Building Balance and Strength at Indiana University Health Methodist Hospital
One aspiring occupational therapist at Indiana University-Purdue University Indianapolis [7] Alex Harris made his final semester capstone project a reality. He introduced VR to Indiana University Health Methodist Hospital to reduce anxiety in patients hospitalized awaiting transplants.
"We worked closely with the Infection Prevention and IT Departments to introduce virtual reality, and we are getting positive feedback from the patients who have used it and how it is impacting their care," said Shelly Hamilton, IU Health Occupational Therapy Manager.
Each patient had their own specific goals, such as lowering anxiety, improving their balance, or enhancing upper body strength. VR let them visit calming beaches, play balance games, or set off virtual fireworks with motions that mimicked traditional exercises. During the sessions, providers measured pain and nausea, solicited feedback from patients, and recorded therapists' observations. The results exceeded Harris' expectations and the program continued to expand even after his project ran its course.
IUH Methodist is not the only hospital integrating VR technology, and it won't be the last. In a survey conducted by HTC VIVE, 86% of respondents whose organizations hadn't yet adopted VR technology said they would by 2026 at the latest. To learn more about The State of Extended Reality Training in Healthcare, download the free survey report here [8] .
---
[1] Turkish Journal of Physical Medicine and Rehabilitation , https://www.ftrdergisi.com/abstract.php?id=4159
[2] Archives of Physical Medicine and Rehabilitation , https://www.archives-pmr.org/article/S0003-9993(18)30099-6/fulltext
[3] Florida Occupational Therapy Association , https://www.flota.org/index.php?option=com_dailyplanetblog&view=entry&year=2022&month=01&day=27&id=65:virtual-reality-in-occupational-therapy
[4] The Common Wealth Fund, https://www.commonwealthfund.org/publications/explainer/2023/feb/value-based-care-what-it-is-why-its-needed
[5] The State of Extended Reality Training in Healthcare , https://business.vive.com/us/stories/vr-healthcare-survey-report-2023/
[6] S tate of Extended Reality Training in Healthcare , https://business.vive.com/us/stories/vr-healthcare-survey-report-2023/
[7] iuhealth.org, https://iuhealth.org/thrive/virtual-reality-becomes-part-of-occupational-therapy-in-acute-patient-care
[8] The State of Extended Reality Training in Healthcare , https://business.vive.com/us/stories/vr-healthcare-survey-report-2023/