<< Back to Stories
Virtual Reality Physical Therapy: A New Frontier for Healing and Recovery
VR and XR immersion improves therapeutic outcomes and enhances secure data collection at scale compared to traditional methods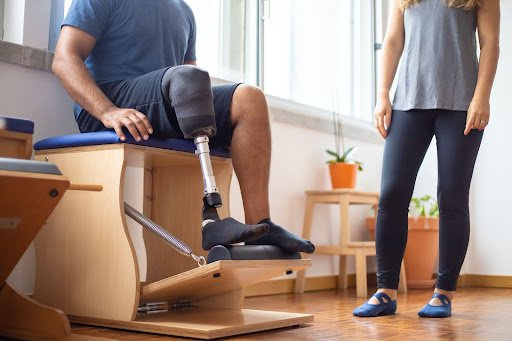 Healthcare | Collaboration | Training/Simulation | Article
4 min read
On average, a physical therapy clinic in the U.S. sees up to 200 patients a week, helping patients regain mobility and enhance their well-being. Physical therapy is a crucial component  in long-term healing that includes treating injuries, managing illnesses, reducing pain, and improving overall patient health. However, a sobering reality persists: up to 70% of patients prescribed therapeutic treatment do not return to their sessions , significantly reducing the possibility of successful outcomes [1] . Physical therapists are increasingly turning to virtual reality (VR) and extended reality (XR) technology to help patients recover faster and decrease adherence rates.
With VR/XR, patients are happier and more engaged during their sessions, and therapists can collect and track more data points to measure rehabilitation improvements. These strengths combine to make VR/XR therapy a crucial element in expanding treatment beyond the therapy room, and are why VR/XR is rapidly becoming the future of physical therapy.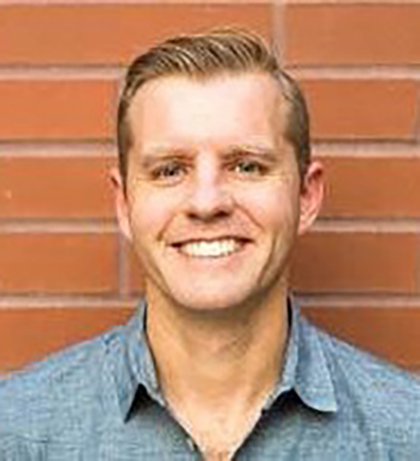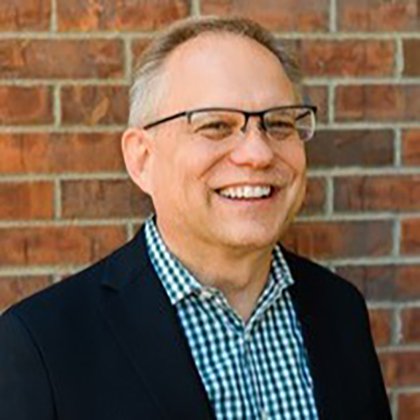 Patrick Murta
Chief Technology Officer
BehaVR
How Immersion Improves Physical Therapy VR & XR Outcomes
Many patients know that attending physical therapy will help make them better in the long term, but many fail to follow through with treatment. In fact, 20% of patients stop attending physical therapy after the third session , and 70% of patients fail to complete their full treatment program [2] . According to a whitepaper by Marquette University, a lack of immediate results is one of the leading causes of high attrition rates, and it's understandable - taking time out of one's day to do something painful without being able to see immediate results is extremely difficult. However, VR/XR can create an immersive environment that helps patients overcome these mental barriers and provide a driving incentive for patients to stick to treatment schedules.
"You can transport anyone from a traditional therapy room to anything you want it to be," said Dave Rawlins, Chief Operating Officer of MyndVR, a leading digital therapeutics company for senior care. "In our case, we have an application called 'Butterflies,' which transports a person from the therapy room to a beautiful open meadow. The user has a net, and they can catch butterflies with the net."

By creating a different context for patients, virtual and extended reality transforms strenuous work into play and allows users to visit worlds beyond the confines of their typical therapy sessions. This, in turn, makes patients more likely to return to physical therapy, makes them more engaged, and improves the effects of each session. According to a profile in The New York Times , patients who undergo VR/XR therapy tend to exercise longer, put more effort into their session, and even experience a decreased awareness of pain compared to traditional therapy sessions [3] .
Even better is that patients who combine virtual reality and physical therapy enjoy their time spent in VR/XR. A recent study shows that patients who received therapy sessions in VR/XR and then ranked their experiences on a scale between zero and ten gave an average rating of 7.5 [4] . With high approval and feasibility ratings, VR/XR can make the strenuous activity of therapy more enjoyable, which converts into reduced attrition rates and greater therapy effectiveness.
"The biggest thing we see underlying our optimism in this space is what we call 'smiles on faces,'" Rawlins said. "When you see the impact VR can have on seniors who are isolated within a residential facility for 15 or 20 years, with limited options of travel…when you're able to transport the resident from that site into something magical, frankly, it's incredibly powerful."
VR/XR can also transport physical therapists in training into simulated environments to provide interactive training sessions that respond to user feedback. These sessions provide therapists with the ability to train with uncommon scenarios, practice soft skills, and improve treatment efficacy. To discover how VR/XR enhances education throughout the healthcare industry — and why over 90% of respondents say virtual reality empowers their students to be more effective caregivers — download our free survey report on the state of extended reality in healthcare.

How Virtual Reality Physical Therapy Boosts Data Collection
VR for physical therapy isn't just helpful for immersing patients in unique therapeutic experiences. It can enhance therapists' analysis by enabling them to track a patient's progress through quantifiable data points.
"In a traditional therapy environment, let's say someone has a shoulder recovery session they're going through," Rawlins explained. "They might be lifting weights or pulling bands, but therapists don't have any way to measure range of motion beyond using their eyes and making subjective assessments of what the patient can do. In our simulation, not only can they simulate the exact range of motion, they can measure it as well. They can see exactly how far the patient can move, how many butterflies they can catch in a certain period of time."
These data points are provided through various inputs and sensors implemented through handheld controllers, base stations, and advanced headsets like the VIVE XR Elite. By combining these technological components, physical therapists can measure limb travel distance, angle of waist movement, distance traveled within a three-dimensional space, the number of repetitions completed, the time needed to complete a set of repetitions, and much more. With this data in hand, therapists can better adjust therapy regimens to scale with patient performance, leading to better outcomes. Plus, therapists can provide their patients with quantifiable data on their improvement, helping them to realize that their hard work is leading to actual progress.
Implementing Physical Therapy VR Solutions That Scale
Scaling treatment beyond the therapy room remains a significant barrier to getting as many people as possible the care that they need. Patrick Murta, Chief Technology Officer at BehaVR , says that VR/XR is uniquely positioned to fill that gap. "The current healthcare system can't scale to the needs that we have. There are more people who need treatment than there are therapists. VR allows us to take the same science and the same therapy, and make it available in an asynchronous model, which will allow it to scale to the level we need," he explains.
Instead of being limited to large rooms with bulky equipment, virtual reality headsets can be used anywhere, anytime. If a patient's pain is too great to make it to a therapy session, they can use VR/XR hardware and receive guided therapeutic treatment without leaving the house. And with customizable scenarios and treatment profiles, a single headset can help dozens of people, regardless of their needs.
"Our approach to solving the cost and scalability problem is essentially to have multiple different users in an install base borrow a single piece of hardware," Rawlins explains. "The same piece of hardware can be used in the therapy room, the rec room, and in the ward. That allows us to be much more cost-effective and drive utilization in a more efficient way."
HTC VIVE headsets form the core foundation behind many of these scalable therapeutic experiences. With easy-to-use all-in-one headsets or room-scale VR/XR solutions, HTC VIVE can help you maximize physical therapy treatment outcomes for your patients.
Contact us to learn more about what we do.
---
[1] National Library of Medicine , https://www.ncbi.nlm.nih.gov/pmc/articles/PMC2923776/
[2] Alzheimer's Association, https://www.alz.org/help-support/caregiving/stages-behaviors/sleep-issues-sundowning
[3] The New York Times , https://www.nytimes.com/2021/04/21/health/virtual-reality-therapy.html
[4] National Library of Medicine , https://www.ncbi.nlm.nih.gov/pmc/articles/PMC8568393/