<< Back to Stories
5 VR Gaming Experiences Pioneering the New Age of Arcades
Find inspiration and innovation in these picks from location-based VR experts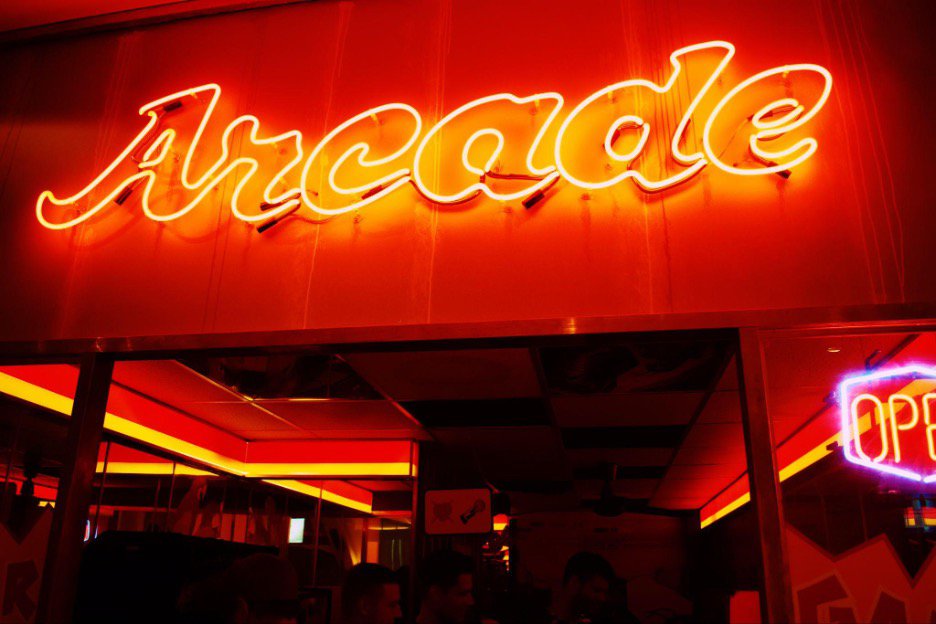 Location-Based Entertainment | Entertainment | Article
6 minute read
While we'll always have love for retro cabinets and pinball machines, the new era of arcades is powered by the adaptive and immersive power of virtual reality. VR gaming experiences are drawing in visitors of all ages and tech experience levels by offering sensational sights, sounds, sorties, and soirees they can't find anywhere else. But as VR arcade experiences reach more people, simply offering some manner of immersion is no longer enough.
That's why it's time for arcade operators, developers, and enthusiasts to turn their attention to VR attractions that are pushing the boundaries of what's possible while also being more approachable and easy to run than ever before. Here are 5 experiences helping to build a more fun, profitable, and playable era of VR gaming arcades.


The Monolith
The Monolith [1] is one of the most-adopted VR gaming experiences out there, with 650 locations across 10 countries. According to VRsenal CEO Ben Davenport, The Monolith's success started with making an experience that even folks who had never seen a VR headset before could pick up and play. Currently, that's embodied in The Monolith's special arcade version of Zombieland: Headshot Fever, which lets players jump right into single- or two-player zombie-blasting action by donning an attached headset and gun controller combo. But that ease of use was only one half of the equation.
"The very first thing we realized was that we had pushed out a VR system that customers loved, but everyone else hated it," Davenport says. "It was complicated to operate, it was complicated to maintain, it was complicated to set up, it was complicated to ship, it wasn't fully automated so it always had to be staffed."
VRsenal addressed each of these concerns one by one, adding automation to eliminate staffing needs, shrinking and simplifying its footprint to ease shipping, and taking out all the moving parts to reduce maintenance. Each step of the process led to the current iteration of The Monolith, a device that customers — and those responsible for getting it in front of customers — love. If you want to offer the kind of VR experience that thousands of people will be able to enjoy, these kinds of logistical concerns are just as important as gameplay decisions.
Want to feature The Monolith or other VR gaming experiences at a location of your own? You have some decisions to make, but we have a great resource to get you started. Read our best practices guide for Building Reliable Location-Based VR Attractions and you'll be ready to hit the ground running (or shooting, or riding).
Key takeaway: Prioritize easy logistics for an experience more people will be able to play.


Omni Arena
Not every VR attraction will be able to run attendant-free. Games that use a combination of technologies to fully immerse players in a dedicated, location-based experience often need the attention of staff to keep players focused on having fun; for instance, Omni Arena [2] combines HTC headsets with Virtuix's unique, 360 degree treadmill-style locomotion system to let players walk and run naturally in eight games that range from competitive military action to horror exploration to esports-friendly arena battles and beyond. Location-based VR expert Bob Cooney called out Virtuix's work in making Omni Arena's high-tech solution easy to facilitate without the need for extensive training, reducing facility concerns related to attendant staffing and turnover.
"The players register in advance, they select the size of the harness they need, and the shoe size. Then when it's time for them to move from the lobby into the playing arena, there are these big screens behind each Omni treadmill that show the name of the person and the size that the attendant has to set it up for. They've done a brilliant job of making it easy for either the staff or the player to get into it because it's so new for everybody," said Cooney.
Key takeaway: Even games that require staffing should take care to be as easy to run as possible.


Zero Latency
Zero Latency [3] is a leader in free-roam VR, partnering with local business leaders to set up more than 70 venues in 26 countries. Its setup employs customized HTC VIVE Focus 3 headsets and remote wireless rendering over WiFi 6E to create a visually captivating and reliably responsive experience all without wires, letting participants rove across virtual transformed spaces the size of a tennis court: Players can compete against each other in PvP shooting battles, blast through waves of zombies, or even face off against the Far Cry series' all-time great villain Vaas Montenegro.
For Family Entertainment Group president George Smith, it was a natural first step into virtual reality for the company's extensive lineup of centers: "One of the first major expenditures we did in VR was Zero Latency. We saw that and thought, 'Wow, this is such a game changer.'"
While Smith said his company initially pushed for region-based restrictions on where Zero Latency and similar VR attractions could be featured to promote its own family entertainment centers, he felt the experience was strong enough that it may have done even better without them: "I don't care if my competitor next door had Zero Latency or any other VR, it would have opened up the market so that the ubiquity of it probably would have translated more easily to dollars."
Key takeaway: VR adoption is a rising tide that lifts all boats, so don't worry too much about game overlap with other arcades.


Hero Zone VR
The Hero Zone VR [4] attraction is all about getting together with friends to have action-packed experiences, whether you're facing off against one another or uniting toward a common cause. But several of its games, as well as other standbys in VR gaming arcades, have something else in common: They're driven by shooting. It's easy enough to get a feel for pointing and firing a sci-fi blaster or ancient bow and arrow, but not every player is looking to blast their way to virtual glory.
Hero Zone VR uses the same facilities that power undead-slaying action and sci-fi battles to also offer Cook'd Up, a game that turns the mundane act of cooking into a frantic and slapstick co-op challenge. Or if players are hungry for puzzles, they can try Escape Quest: Espionage Express to collaboratively figure out devious tricks and execute their solutions. This nonviolent fun is great for introducing new players to the medium.
"Those of us who have been in the VR industry for a while sometimes take basic things for granted, so you need to look at attractions through fresh eyes as if you're a ten-year-old or an adult who has never touched VR before," Creative Works president and owner Armando Lanuti said. "Is the game approachable? Is it fun, is it easy to learn, is it easy to pick up and play and enjoy?"
Key takeaway: Don't take players' experiences for granted — instead, look for fun that transcends boundaries.


Virtual Rabbids Ultra HD: The Big Ride
Virtual Rabbids: The Big Ride [5] was the industry's first attendant-free VR attraction, combining Ubisoft's comedic mascot characters with a roller-coaster-style ride attraction that catered to a variety of VR comfort levels. Its easy implementation and unique experience made it a success when it debuted back in 2017, but Cooney pointed to continued support from creator LAI Games as key to cementing the Rabbids ride as a pillar of VR experiences.
"Virtual Rabbids did The Big Expansion Pack in 2019, which was three new rides plus an interactive version where you're shooting during the ride," Cooney said. LAI Games also debuted an updated version of the ride itself in 2022, which featured HTC VIVE Pro 2 Headsets for improved 5K resolution and a wider field of view.
"So in your evaluation process, consider if the company has a history of content updates," Cooney added. "As we've now had companies in the market for three, five, or six years now, it's pretty easy to check the track record."
Key takeaway: Arcade games that receive extensive updates can keep one experience performing for years to come.


At HTC VIVE, we're proud to facilitate this new VR gaming arcade era with a range of customizable headsets that bring players closer to the game. If you'd like to learn more about how VIVE technology can help you delight arcade visitors in a compelling and rapidly growing new entertainment medium, get in touch today .
[1] VRsenal, vrsenal.com
[2] Omni Arena, arena.virtuix.com
[3] Zero Latency, zerolatencyvr.com
[4] Hero Zone VR, herozonevr.com
[5] LAI Games, laigames.com/games/virtual-rabbids-the-big-ride-ultra-hd/