<< Back to Stories
Human Partner Transforms Retail Staff Training for Leroy Merlin with VR Simulations Powered by HTC VIVE

Collaboration | Sales/Marketing | Training/Simulation | Article
4 min read
In the fast-paced world of modern retail, where adaptability and customer interaction skills are of the greatest importance, Human Partner , a leading advisory and training company based in Poland, has embarked on a journey to reinvent employee training. Their goal was to address the limitations of traditional training and e-learning methods that often left employees disengaged and unprepared. Through a pioneering approach that utilized virtual reality simulations and cutting-edge HTC VIVE solutions, Human Partner aimed to create an alternative that would not only captivate trainees, but also elevate their learning experience and knowledge retention.
Traditional Training and E-learning Shortcomings
Before the release of their VR solution, Human Partner recognized the weaknesses of traditional training featuring an instructor and e-learning platforms. It was time-consuming and costly, and it often suffered from participants' lack of focus due to external distractions. Moreover, trainees had minimal opportunities to practice learned skills in a realistic work environment, which left them ill-equipped to handle real world scenarios. On the other hand, e-learning, while reducing costs, led to decreased engagement and poor retention of training material.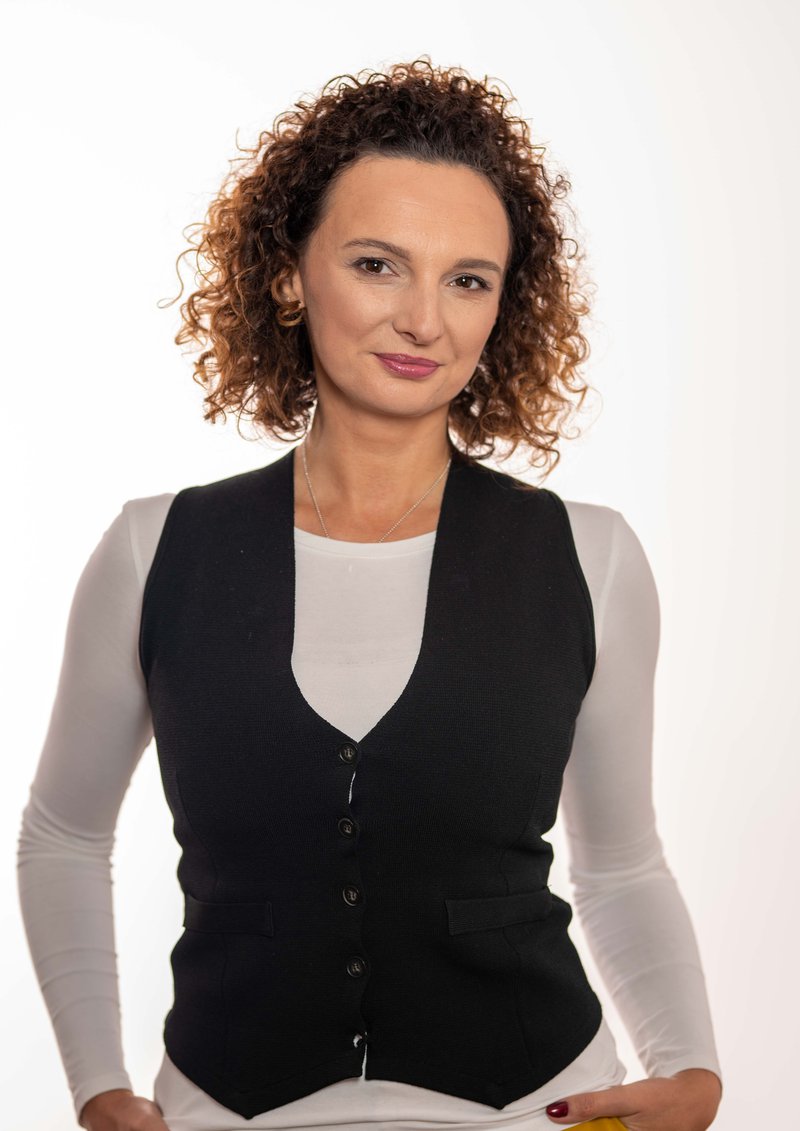 "When we started working on our VR training solution, we knew that we had to address the problem of authenticity in tests and training. When people traditionally fill out tests and engage in training programs, they often provide declarative answers about how they would behave in a given situation. They answer based on how they would like to behave, not necessarily how they would actually behave. Our goal was to encourage them to act just as they would in real life day-to-day situations at work," notes Kamila Kowalska, co-founder of Human Partner.
Engaging, Realistic, and Cost-Effective VR Solution
Human Partner devised a revolutionary solution that harnessed the power of VR simulations to create engaging and realistic training experiences. The company developed two VR simulations tailored to retail cashiers and customer advisors. "We strive to achieve the effect of full immersion of trainees. Our simulations enable users to immerse themselves fully in a controlled virtual environment, eliminating external stimuli and distractions. As a result, the trainees are more engaged and focused and have better retention of the training content, which both benefits them and the company," explains Kamila Kowalska.
The simulations are based on a 360° video. Users assume the role of a cashier or customer advisor in virtual reality and encounter various customers with distinct types of behavior and needs. While facing challenging situations, they learn how to make the right choices. The scenario of the training is written in a decision tree scheme. Depending on chosen options that users make, the scenario will unfold differently, giving the opportunity to learn about causes and consequences of various decisions.
The VR simulations replicated everyday work situations, allowing trainees to practice their skills and decision-making in a risk-free yet authentic setting. Involvement of professional actors allowed us to credibly convey the realism of the situations that were played out. This approach helped build an immersive environment where trainees effectively gain confidence and competence, as they could learn from their mistakes without the pressure of real-world consequences or the scrutiny of their peers. "It is the perfect example of how virtual reality simulations allow us to create realistic conditions in which people need to make decisions and, at the same time, do not force them to operate in stressful conditions. It is a major competitive differentiator and an advantage that is hard to ignore in today's world, where employee well-being plays such a key role," adds Kowalska.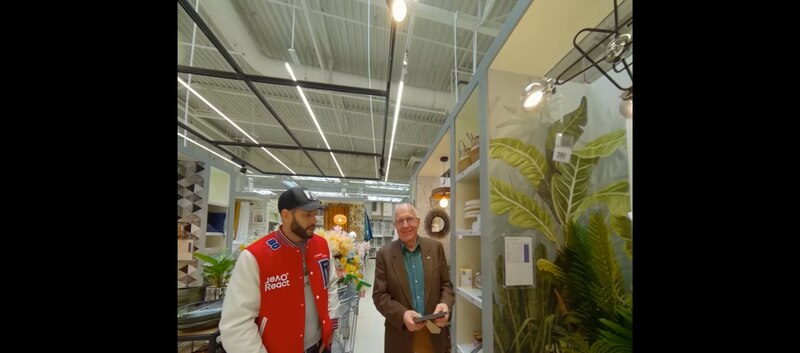 Elevating the Training Experience with HTC VIVE
To bring their vision to life, Human Partner selected HTC VIVE VR headset as the core hardware for their VR simulations. The VIVE Focus 3 headset provided high-quality visuals and audio, enhancing the realism of the training scenarios. With a 5K resolution, an up to 120-degree field of view and a 90Hz refresh rate, users can see the virtual world more naturally and really immerse themselves in the simulation. At the same time, VIVE Focus 3 offers an ultra-wide range of inter-pupillary distance adjustment, which provides the best viewing comfort for all.
"With our experience in virtual reality, at Human Partner, we know how important it is to have hardware that combines performance, convenience, and comfort. That is what the VIVE Focus 3 gives us. Its modular nature, ease of hygiene, and long operating time thanks to replaceable batteries help bring VR training to the next level and let participants really disconnect from their surroundings, ensuring heightened focus during training. It is a headset that we really have a pleasure working on," Kowalska points out.
Quantifiable Results
The impact of Human Partner's VR solution was substantial. Trainees could complete the training in just 30 minutes, a significant time-saving compared to traditional training formats. The financial benefits of VR-based training, especially when tutoring large groups of employees, highlighted its cost-effectiveness. Additionally, the engaging and immersive nature of VR led to improved trainee engagement and knowledge retention, equipping employees with practical skills they could easily apply in their roles. At the same time, the developed VR simulation provided supervisors with valuable information regarding employees' training progress, including statistics about their decisions and points earned. This proved to be beneficial for the company in terms of creating effective customer service policies and strategies.
Kowalska adds that, as a result of the new training format, 82% of the participants agreed that VR training was an effective educational tool, and 88% declared that they would recommend this training to others. Based on tests conducted on more than one hundred Leroy Merlin employees, the solution is set to be implemented in their DIY stores and used daily as part of employee training. This includes initial training for new cashiers and customer advisors, as well as training for more experienced staff looking to enhance the quality of their work and customer service.
Expanding Reach and Transforming Industries
Human Partner's VR simulations find applications beyond DIY stores. The retail sector, sales networks, hotels, and restaurants may all benefit from the innovative approach to employee training. "When we started our work on VR simulations, we already heard about difficulties companies from different sectors face when it comes to training. They were not only ineffective, but also often generated additional expenses needed for travel, lodging, and training materials. With HTC VIVE Focus 3 headset and portable nature of VR technology, we make training more accessible across various locations, facilitating comprehensive and standardized training for a geographically dispersed workforce," says Kowalska.
Human Partner's journey from recognizing the limitations of traditional training to pioneering a VR-based solution is an imagination-stirring example of the power of innovation in education. By embracing the HTC VIVE cutting-edge technology, the company has not only transformed employee training, but also set a new standard for engagement, retention, and cost-effectiveness. As industries continue to evolve, the example of Human Partner's VR simulations serves as an inspiring case study for organizations seeking to revolutionize their training methods and empower their workforce for the challenges of the future.
Contact VIVE

Would you like to discuss your virtual reality project with a member of the HTC VIVE team?