<< Back to Stories
The 9 Must-Have Features of a Military VR Headset
Learn the performance, security, and functionality features government agencies look for in VR training technology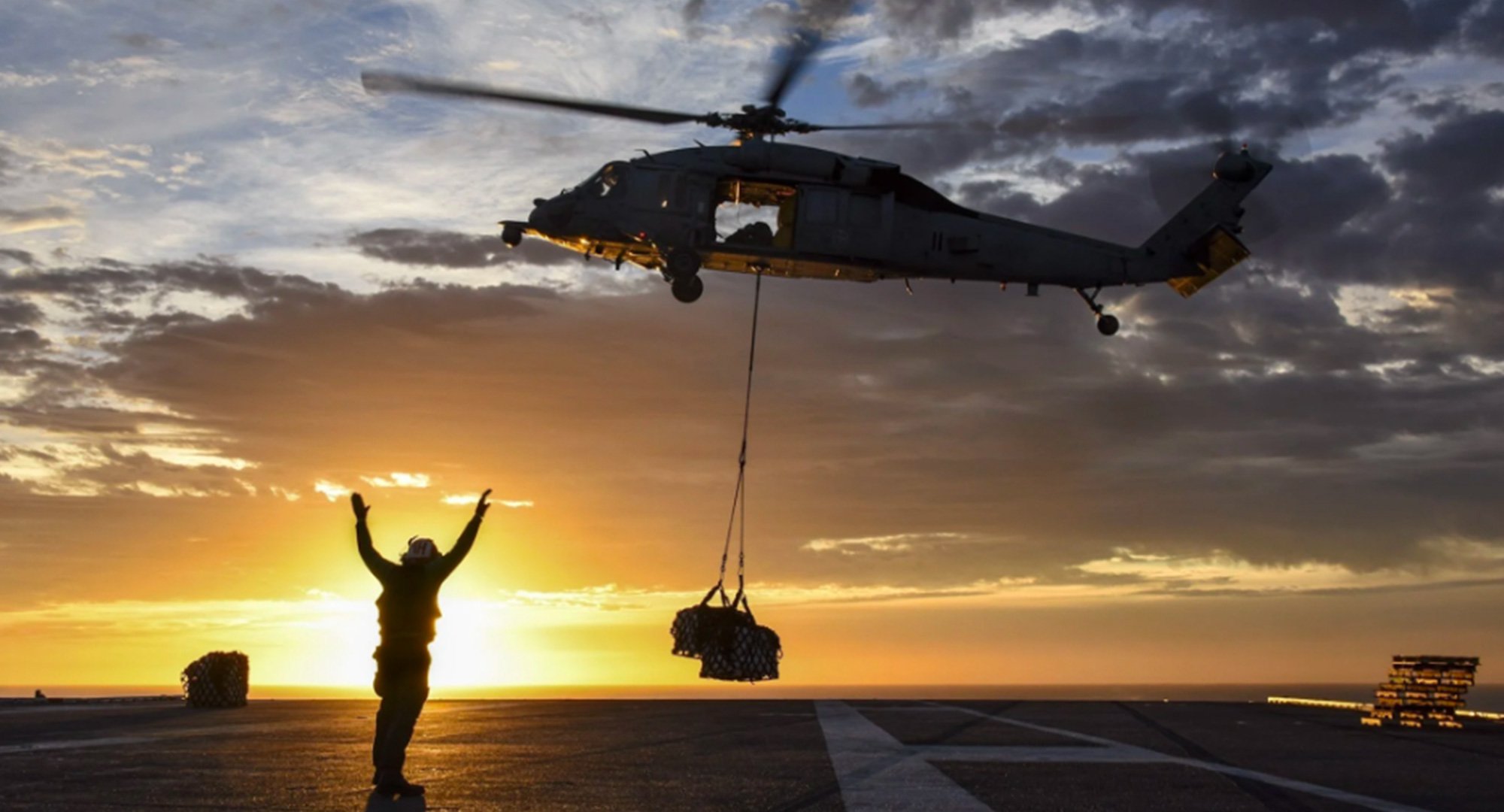 Government | Training/Simulation | Article
4 min read
Virtual reality (VR) training isn't the future of military education — it's the present. The Army [1] , Air Force [2] , and Navy [3] have all launched VR training initiatives that are proving the incredible potential of this technology. As one trainee noted, "There are three different types of learning, visual, audible, and kinetical. Doing the VR stuff, you're able to put all three into play. Not everybody learns through books as well as they do hands-on."
Demand is growing rapidly, but solution providers can't meet it unless they understand the specific military VR headset features needed to develop effective deployments for this market. Keep reading to learn nine of the most important requirements.
9 Top Features of a Military VR Headset
Military-Grade Security
Government agencies are even more security conscious than commercial organizations. Potential solutions are subjected to intense scrutiny that includes source code analysis, rigorous penetration testing, and more — so it's critical that virtual reality military headsets integrate best-in-class cybersecurity controls and meet the highest compliance standards. Headsets should have security features like single sign-on (SSO), offline configuration, and comprehensive data protection. Also, because military organizations analyze software and component supply chains , VR solutions with minimal foreign technology dependencies are in much higher demand.
Robust Customizability
VR headsets also need to be customizable to the relevant physical features of different military users. The devices should be able to adjust appropriately to suit trainees with various head sizes, vision types, and inter-pupillary distances (IDP). It's ideal if this calibration process is automated, but manual calibration is fine as long as it's swift and straightforward.
Excellent Accessory Design and Functionality
Headsets aren't everything; a VR training unit isn't complete without well-tuned accessories and controllers. The best controllers and wrist trackers capture extremely accurate movement inputs using six degrees of freedom (6DoF) inside-out tracking, high-frequency inertial measurement unit (IMU) data, and advanced kinematic modeling. Additionally, the HMD manufacturer you choose will need to be experienced in developing deep integrations with accessories to provide the necessary enhancements for your solution.
Advanced Performance Analytics
VR military training applications are used to prepare individuals for mission-critical scenarios, so trainers must have every tool at their disposal to assess trainee competence and provide targeted feedback. Headsets with advanced performance analytics can help fill this need, providing trainers with detailed evaluations that leverage precision sensors like eye-tracking to determine the real causes of session outcomes. If, for instance, a trainee passed a given scenario, but the analytics reveal they weren't actually focusing on the appropriate elements in their field of view, instructors can use this data to look beyond the surface results and address underlying issues.

To learn more about how the military is leveraging performance metrics in VR training to drive superior learning outcomes, read about the Department of Defense's (DoD) work with Street Smart VR .
Infrastructure-Independent Performance
Government training facilities often suffer from numerous issues, including power shortages, limited Wi-Fi, and general disrepair. As a result, VR military simulators must be able to function regardless of the limitations of the surrounding infrastructure. Solution providers developing training deployments for military use cases should look for head-mounted displays (HMD) that support offline streaming and other features that ensure trainees have stable experiences even in challenging circumstances. For content that must be streamed, one can explore other options such as private 5G.
Inside-Out Tracking Capabilities
Military training exercises take place in environments with different floor layouts and available learning spaces. This variety gives military VR hardware solutions that can easily adapt to variable dimensions a distinct advantage in the eyes of government customers. Military VR headsets with advanced location-based software capabilities via inside-out tracking can do just that, allowing operators to tailor the training experience to location-specific features and cycle trainees without repeatedly reconfiguring VR boundaries.
Streamlined UX
Although most military trainees using VR will likely feel comfortable with the technology due to a lifetime of exposure to video games, smartphones, and social media, that isn't true for all users. Trainees lacking general tech literacy may find the learning curve too steep to climb. For these and other reasons, VR military headsets must provide a streamlined user experience (UX) through a simple user interface (UI) that anyone can understand at a glance.
Motion-Induced Sickness Reduction
As recent reports from Bloomberg [4] and Business Insider [5] revealed, some augmented reality (AR) solutions produce physical illness among military personnel. These symptoms have been seen in VR solutions too, as experiences that deliver confusing stimuli can trigger motion-induced sickness (MIS). Instances of MIS have become so common VR military buyers have made it a critical factor when evaluating potential solutions — so solutions providers should do the same when looking at tech partners.
High-End Processing Power
Because the realism of VR experiences is constrained by headset processing power, military organizations expect hardware to leverage the most powerful chipsets on the market — like the Qualcomm Snapdragon XR2. These processors can render training scenarios in ultra-sharp 5K resolution with immersive 3D spatial audio at a blistering 90Hz refresh rate. While exceptional processing power doesn't trump concerns like affordability or security, it's certainly among the most important features for military VR headsets.
HTC VIVE: Military-Grade Tech
The military demands the best of the technology that supports them, and the truth is most VR hardware isn't up to the challenge. But HTC VIVE's series of VR headsets aren't most hardware. They are an industry-leading set of solutions that deliver the unique features and functionality required to develop successful deployments for military use cases. Contact HTC VIVE today to start building with a proven tech partner.

Not ready to contact us? To learn more about how the military is using VR in the modern age, read our article " The Ultimate Guide for VR in the Military ".
---
[1] Source: US Army, https://militaryembedded.com/radar-ew/sensors/army-goes-deep-into-vrar-for-training-and-combat
[2] Source: Texas Monthly, https://www.texasmonthly.com/news-politics/air-force-virtual-reality-training/
[3] Source: Breaking Defense, https://breakingdefense.com/2020/12/project-avenger-vr-big-data-sharpen-navy-pilot-training/
[4] Source: Bloomberg, https://www.bloomberg.com/news/articles/2022-10-13/microsoft-s-us-army-version-of-hololens-goggles-gave-soldiers-nausea-headaches
[5] Source: Business Insider, https://www.businessinsider.com/microsoft-hololens-like-army-device-gets-poor-marks-from-soldiers-2022-10