<< Back to Stories
Polish Schools Embrace VR for Chemistry Lessons
The importance of learning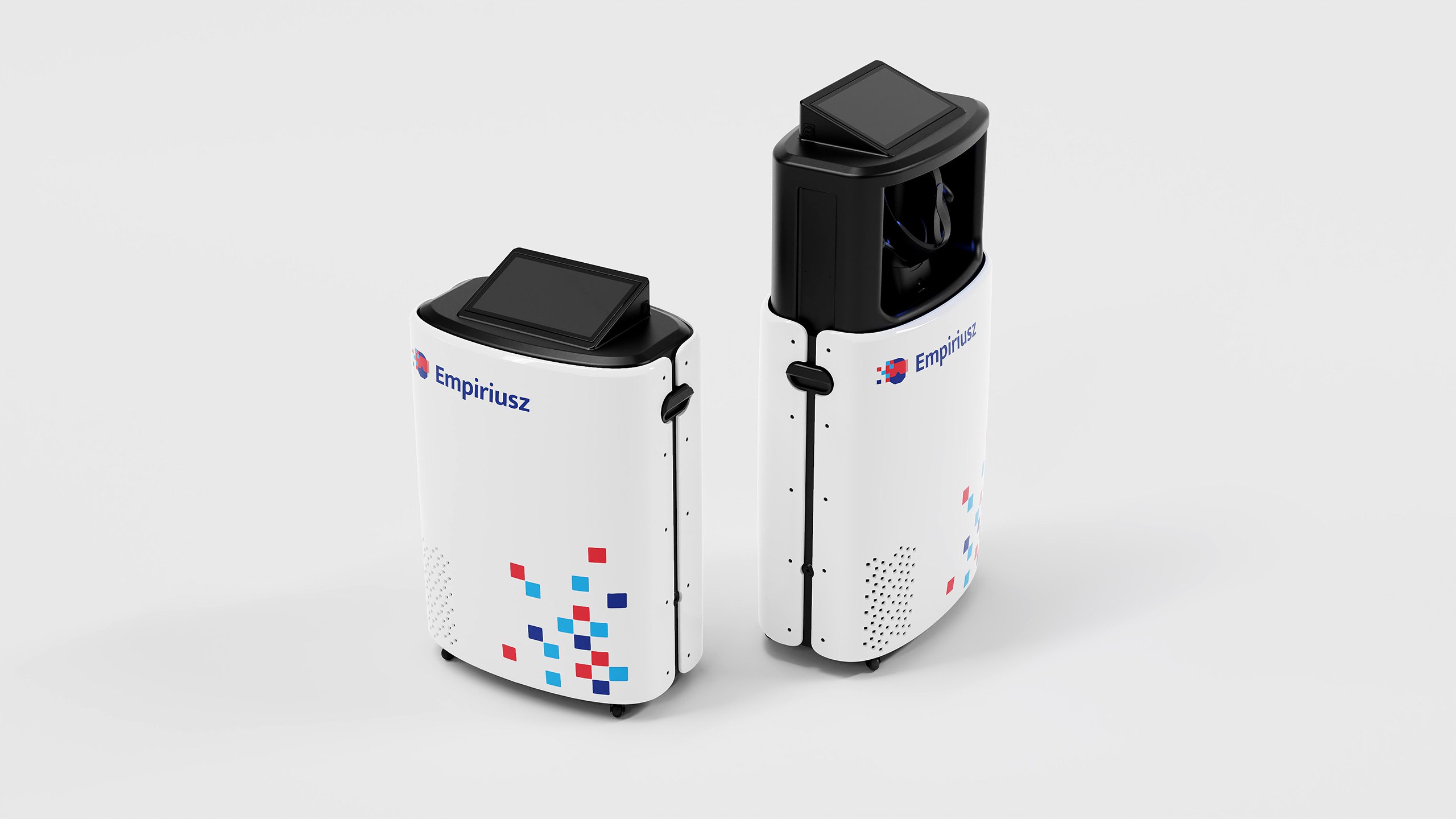 Education | Training/Simulation | Article
3 minute read
Educating the next generation of innovators and giving them opportunities to learn is one of the most important issues globally. Everyone from Governments to tech companies to schools and individual teachers is constantly striving to break down the barriers to learning.
Technology has been a vital tool, delivering remote educational opportunities, as well as more immersive experiences which can allow for deeper learning.
New opportunities
A particular challenge for schools is in how they can provide a diverse range of lessons while maintaining budgets. It would be a dream scenario for every school to have a huge library, up-to-date computer labs, amazing sports, and arts facilities – but in reality, costs have to be managed at the expense of learning opportunities.
But companies are pushing the boundaries of digital learning, giving educational institutions immersive learning opportunities at much lower costs, by embracing new technology.
In Poland, Nowa Era has taken digital learning to a new height with its Empiriusz Virtual Laboratory for chemistry lessons.
The challenge
As young people start to think about their future career path, chemistry is of great importance for understanding how the world works. And of course, it's essential for people who want to go into scientific endeavors.
That's part of the reason why primary and secondary schools in Poland require chemistry lessons in their core curriculum and include a significant hands-on element so that students practice the theory they've learned.
However, this presents a big challenge for schools. Facilities must be able to accommodate different age groups since the chemicals and experiments range in difficulty, risk, and danger – including storing chemicals, using protective safety equipment (from visors and glasses through to gas extraction cupboards), safely cleaning and disposing of used chemicals and contaminated hardware – all while ensuring student safety around a purpose-built laboratory.
These requirements in combination with minimal school funding mean that schools can struggle to build a laboratory that meets the high safety standards required for all students to be involved at the same time. Inevitably, this means the teacher has to carry out the experiment, but the students can only watch.
Solving the problem
Leading immersive technology company Nowa Era examined the problem in detail. How can students be free of the limitations and be supported in their learning?
Nowa Era created the Empiriusz Virtual Laboratory, using the VIVE Cosmos VR headset. The Empiriusz Virtual Laboratory is a high-resolution VR experience, which allows anyone to put on a VR headset and carry out an experiment in total safety. Instead of watching someone else carry out a process, students physically move the VR controllers to simulate them holding the different chemicals. Built using Unreal Engine, Nowa Era worked hard to replicate accurate colors and reactions, so that students can use the technology and can then later confidently carry out the process in real life, too.

The VIVE Cosmos headset has been packaged up by Nowa Era, creating a truly portable chemistry laboratory that can be taken around to any classroom and used by any age group. Nowa Era's design and VIVE Cosmos's durability mean that schools can invest in the technology at the fraction of the price of a full chemistry laboratory, while still enjoying a long usage life for class after class of students.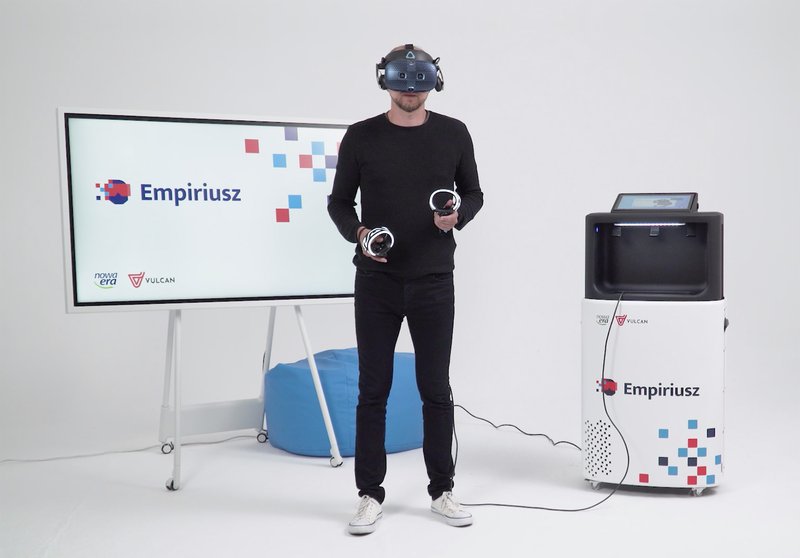 The results
Teachers have commented about this sophisticated solution, which is helping to educate young people, allowing more diversity in lessons while encouraging more students to get involved. Preparation time is made simpler for teachers, as well as post-lesson clean-up and laboratory maintenance. Schools are already seeing time and cost savings, with a direct benefit to both teachers and students.
Mariola Świderska-Kulka, Principal of Janusz Korczak Primary School in Kleszczów said, "The Empiriusz Virtual Laboratory is a state-of-the-art device that will enhance any curriculum. Students at our school perform real experiments as well as those conducted in virtual reality. They like to use new technologies, and it's really helped to get more students actively participating in lessons. I am glad that our school is one of the first to have the opportunity to use Empiriusz."
Mariola continued, "At our school, we are using the Empiriusz Virtual Laboratory to get students interested in learning about chemistry. Modern technology is a real magnet for their attention! Another plus is safety, which is very important to us - by using Empiriusz I am confident we can do experiments in safety during the lessons."
The future
A new generation of Polish students now have the opportunity to learn more about chemistry and do it safely. Nowa Era is already implementing feedback and developing even more complex simulations to be added to the software. There are no limitations to the possibilities when using VR, and Nowa Era is proving that to the benefit of Polish students across the country.