<< Back to Stories
VIVE Pro Eye Simplifies Input & Navigation for MLB Home Run Derby VR
Precision eye tracking eliminates the need for handheld controllers in VR, creating an incredible access point for first-time users.
Sports/Fitness | Article

Sports are all about moments. No one knows that better than Major League Baseball (MLB). The way we, the fans, absorb those moments are changing all the time. We've gone from peering over fences, relaying what we've seen to friends and family to huddling around the radio, to television, collectively sharing our amazement and disbelief. In the 21st century, though, digital mediums reign supreme as fans connect with the game through apps, streaming, and social media. And now, there's another medium making its way to the baseball experience lexicon: virtual reality.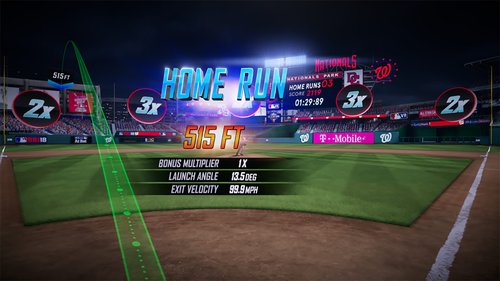 Last year at MLB All-Star Week in Washington, D.C., VIVE Pro presented a unique VR video game experience in a whole new way as MLB held its first-ever Virtual Reality Home Run Derby Tournament championship competition. More than 300,000 people in attendance and millions through Facebook, YouTube, and Twitch livestreams watched fans of all ages step up to the plate and swing for the fences in MLB Home Run Derby VR.
Needless to say, and forgive the pun, it was a big hit.
But the 2018 Home Run Derby VR Competition was just the beginning. For the 2019 season, MLB worked with clubs to bring Home Run Derby VR on VIVE Pro to select ballparks across North America so fans can immerse themselves in this all-star VR experience while watching their favorite team.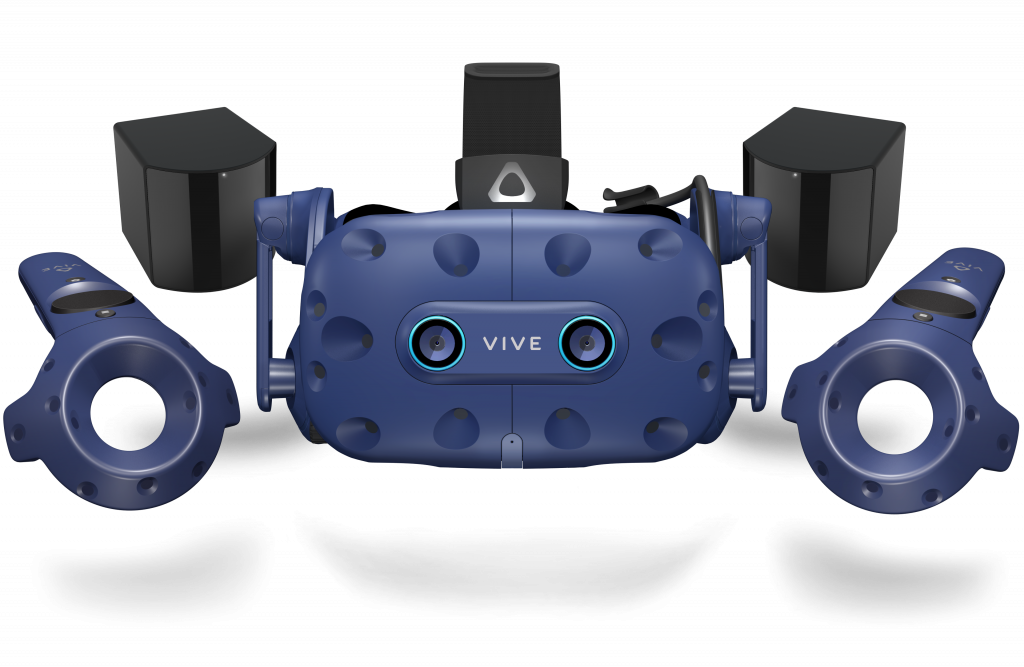 VIVE Pro Eye's precision eye tracking make VR experiences more intuitive for fans.
Now, MLB continues to take its virtual reality game to new heights with VIVE's latest product: VIVE Pro Eye. Rolling out later this year and beyond, this next-generation system will enable fans to immerse themselves further in Home Run Derby VR by enabling a more accessible and more intuitive simulation.
Whereas other virtual reality systems fall back on familiar game controls and mechanics, VIVE Pro Eye's integrated eye tracking allows people to navigate Home Run Derby VR through sight alone. Eye tracking follows and analyzes where users are looking, enabling gaze-oriented menu navigation and hands-free pointing, zooming, and selection.
What does that mean for fans? No more complicated menus. No more ham-fisted VR controllers. Just a streamlined user interface and a more fluid user experience where fans can get right to swinging with less roadblocks and frustration—an incredible first access point for users intimidated by, uncomfortable with, or simply unsure of VR.
Play Home Run Derby VR on VIVE Pro as part of this year's All-Star Week in Cleveland at PLAY BALL PARK or on any of your visits to the following ballparks across North America:
Arizona Diamondbacks – Chase Field
Atlanta Braves – SunTrust Park
Boston Red Sox – Fenway Park
Chicago White Sox – Guaranteed Rate Field
Cincinnati Reds – Great American Ball Park
Cleveland Indians – Progressive Field
Houston Astros – Minute Maid Park
Miami Marlins – Marlins Park
Minnesota Twins – Target Field
Pittsburgh Pirates – PNC Park
Philadelphia Phillies – Citizens Bank Park
San Diego Padres – Petco Park
San Francisco Giants – Oracle Park
St. Louis Cardinals – Busch Stadium
Toronto Blue Jays – Rogers Centre