<< Back to Stories
Electrolux Uses HTC VIVE Pro Eye with Tobii Eye Tracking to Better Understand What Its Customers Find Important
Eye tracking helps give an honest look into what customers find appealing in designs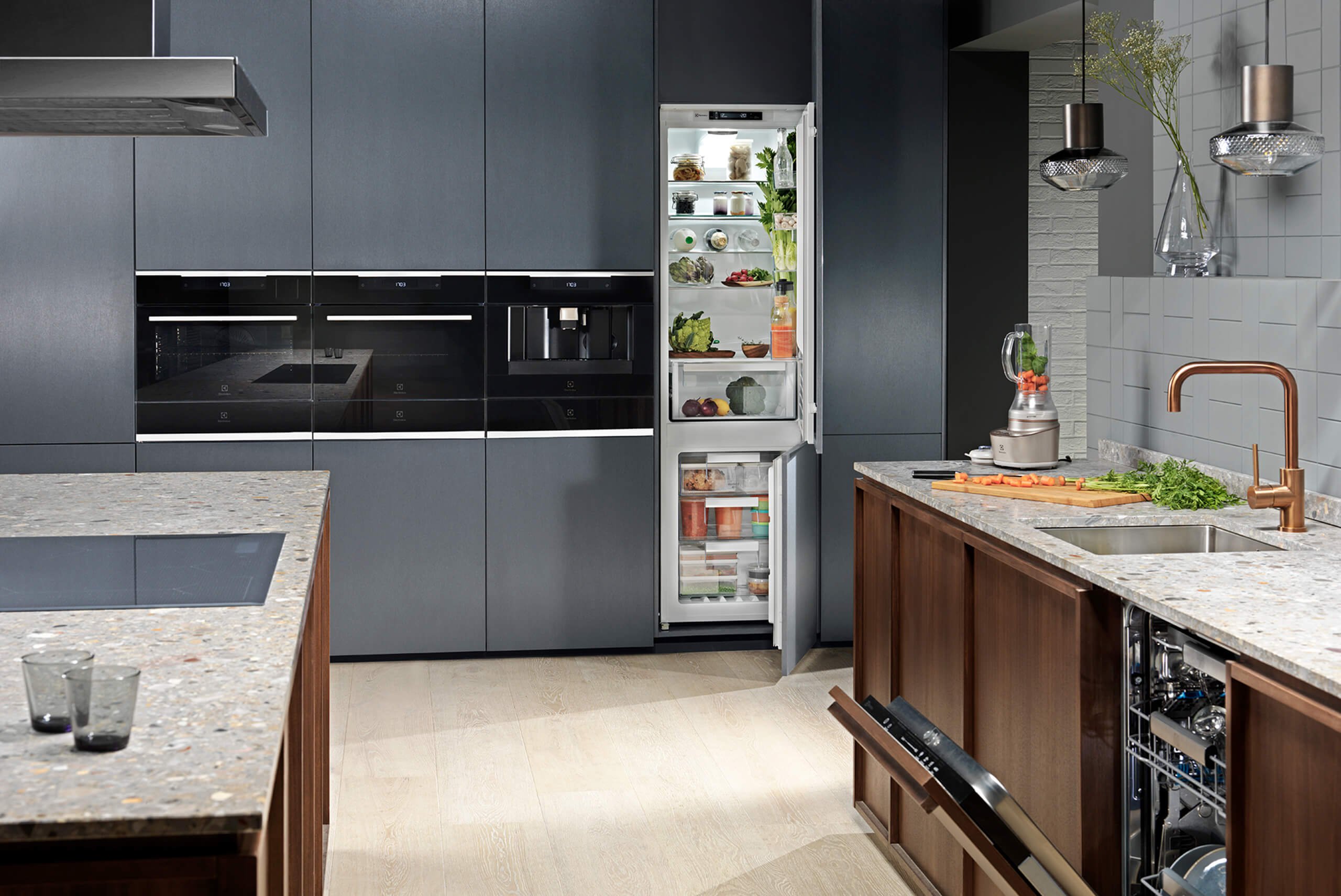 Design/Visualization
3 min read
Electrolux is a Swedish multinational home appliance manufacturer, headquartered in Stockholm. Their thoughtfully designed products are the result of continuous investment in their consumer research to develop products that meet consumer needs. Electrolux offers several product lines, including a full line of kitchen appliances.

For their upcoming home appliances such as refrigerators and washing machines, Electrolux chose to enlist the services of Vobling, an industry leading XR solution provider, to bring their prototypes into VR. This enabled the company to conduct design reviews in a fraction of the time, and make changes on the fly, allowing a new level of flexibility and efficiency. Electrolux customers are given the opportunity to interact with the products as in real life such as opening doors, drawers, turning knobs, and alternate machine settings. Vobling also brought competitor models into the VR environment, which enabled Electrolux to conduct customer focus group testing on both their upcoming models and also the competition.

Vobling chose the HTC VIVE Pro Eye integrated with Tobii Eye Tracking as the VR headset for the program, which provided the ability to capture deeper insights by understanding where consumers focus their attention. Normally this type of consumer testing would require shipping the prototype and competitor units, but the activity was conducted in VR with VIVE Pro Eye, which allowed the tests to occur simultaneously and without shipping costs. VR enabled heat map eye tracking to identify which product features captured the attention of the focus group participants.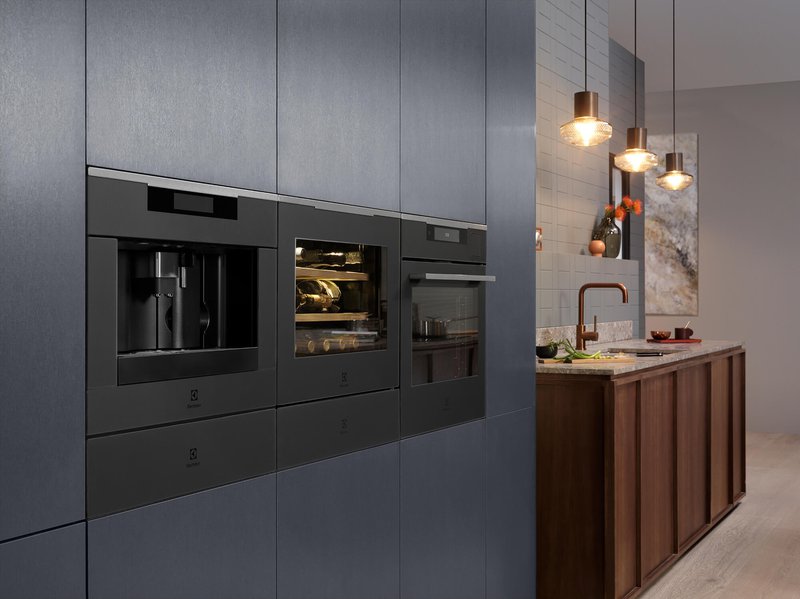 Electrolux and Vobling held each of their design review meetings in the VR environment. Since they were able to experience the product in an immersive environment, they were able to provide specific direction and make more informed decisions. The virtual environment allowed for ongoing iterations to the prototype, reducing the time needed for back-and-forth communication.
Electrolux considers virtual prototyping with devices like the HTC VIVE Pro Eye integrated with Tobii Eye Tracking to be the way forward in reviewing designs and conducting focus groups.   This product allows product designers to understand Consumer intent visualization with heatmaps and gaze patterns as well as quantitative statistics on attention spent studying various design elements. Vobling is continuing to work with Electrolux across its consumer product lines, resulting in ongoing efficiency optimization in their product development cycles.
"It's been a real privilege to work with the highly skilled design team at Electrolux. By utilizing the HTC VIVE Pro Eye we've made it possible to gather new insights & data, and to enable more rapid prototyping processes that we hope will support Electrolux in their ongoing quest of creating world-class products", says Anders Ribbing, CEO Vobling & Head of Bublar Enterprise.
"VR and eye tracking are in many ways fundamentally changing the way we work. The power of customers actually experiencing our products before they even exist is a great opportunity for us. We truly believe in a customer-centric approach and that's exactly what the HTC VIVE Pro Eye provides us with. VR represents the near real-life-experience and eye-tracking represents an objective dataset of consumer insights. We can iterate rapidly on our 3D models and try them out again and again. We can try out experiences that just aren't possible with physical mock-ups. Furthermore, we can easily share with our internal stakeholders with collaboration sessions in VR. This means it's easier for us to involve everyone in different stages of our process, which is beneficial for an efficient design process", says Tove Forsberg, Project Portfolio Manager, Electrolux Group Design.
The team recently won the Best Practice award 2020 in the General Online Research Conference for their case study showing how the interplay of Virtual Reality and classical qualitative approaches worked to deliver powerful usability and design insights. The General Online Research Conference – www.gor.de – happens annually and has been running for over 20 years.