<< Back to Stories
5 Benefits of Adding VR Arcade Machines to Your LBE Operation
Drive new traffic to your business and give customers experiences they can't find anywhere else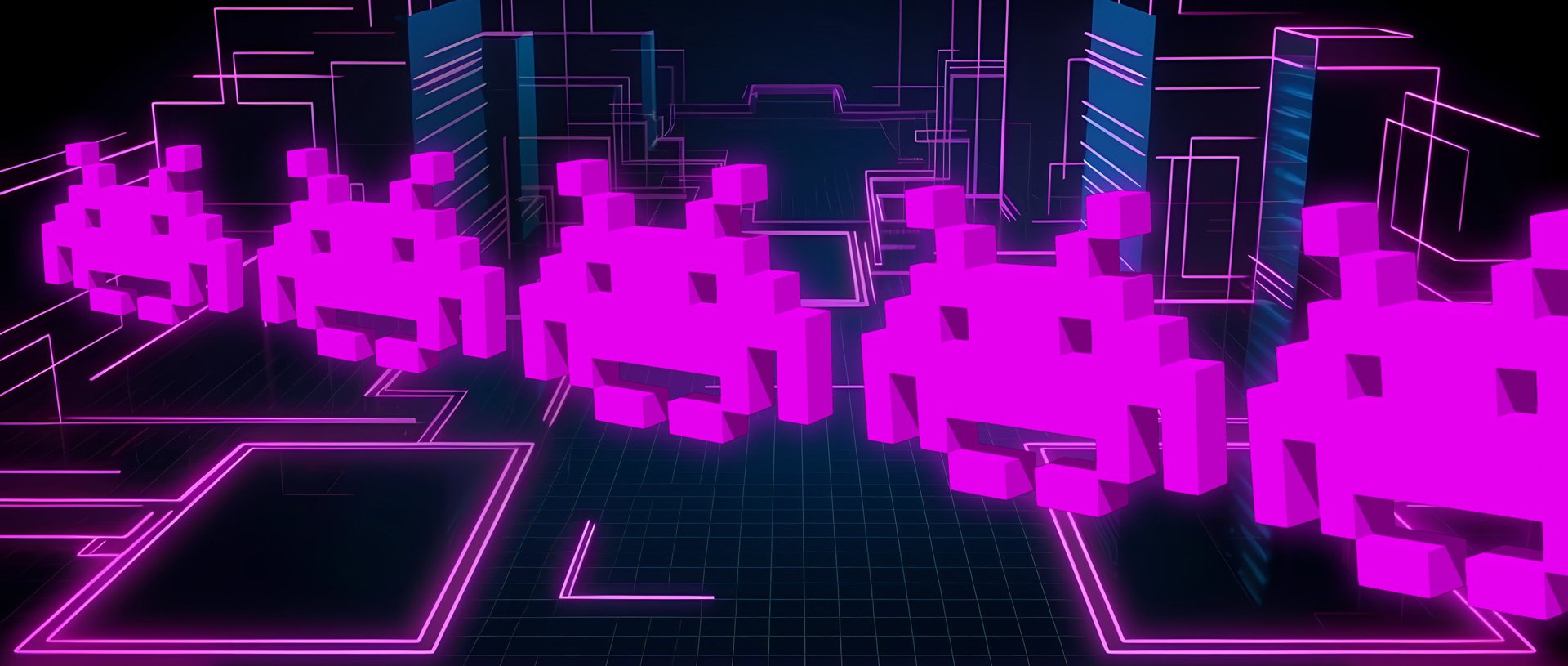 Articles | Location Based Entertainment | Use Case | Entertainment
5 minute read
Location-based entertainment (LBE) businesses rely on anchor attractions — like roller coasters, miniature golf, escape rooms, and go-kart rides — as the core draw to their establishments. However, ensuring that your business has a modern assortment of attractions beyond your central offerings is a crucial component to increasing the amount of time customers spend at your establishment, and by extension, the revenue they generate.
Virtual reality (VR) is a relatively new space for arcades — but don't let a lack of experience hold you back from adding VR arcade machines to your entertainment mix. If you're wondering how to start a VR arcade and how it can enhance your business, you're in the right place. We've gathered insights from some of the most important luminaries in the VR and LBE industries to discuss the key benefits of adding VR arcade machines to your LBE operation.


VR Arcade Machines Unlock Experiences Customers Can't Find at Home
Consumers have plenty of options for entertainment, between the market penetration of major video game consoles and the ubiquitousness of mobile phone gaming. Pulling people away from the choices they already have and into your business is a huge challenge — but VR can help give them something they've never experienced before.
"Exposure to a wider audience is still the biggest problem with VR," says George Smith, owner of the game room and entertainment design and consulting firm Family Entertainment Group [1] . "Not too many people have experienced it."
One of the most significant barriers to widespread exposure of VR is cost. While there are plenty of options for home-based VR equipment, most are too expensive for the average household, and the more affordable headsets make significant compromises in terms of graphics and the fluidity of the user experience. This gap allows LBE facilities to provide high-quality experiences consumers will likely never find at home at prices that are more in line with many arcade games and LBE experiences.
"Instead of just relying upon traditional video games, sports games, or (more increasingly) redemption games, VR offers a different attraction in a more compact format, providing experiences that are not easily replicated at home," Smith explains.
Exposing audiences to more VR opportunities increases the population of consumers who are more comfortable with using VR, creating a virtuous cycle for the entire industry. To learn more about how quality VR experiences can enhance market longevity and increase revenue for your LBE operation, download a free copy of Building Reliable Location-Based VR Attractions .


Drive Traffic to Your Core LBE Offering and Convert Impulse Shoppers
With driving business to your core LBE experience as the ultimate goal, you need to look at ways to fill out the rest of your business with experiences like VR arcade machines that get customers into your doors — and keep them playing.
"If you're building a destination LBE focused on VR, understand where your traffic is coming from," says Bob Cooney, location-based VR expert and consultant [2] . "Is it coming from pre-booked online appointments? In that case, don't pay mall rent. If you're going to depend on mall rent, make sure you have a system that can capitalize and convert those casual impulsive shoppers that are walking by your location."
Depending on your location, VR arcade machines can function as either a conversion tool for casual shoppers or a traffic driver for sites outside large, centralized shopping malls and public spaces.


Add Variety to Your Entertainment Offering Without Much Effort
Adding VR arcade machines to your existing entertainment lineup can be a headache — especially if they require specialized power and hardware needs. However, many options currently exist on the market that are about as easy and painless to set up as an average non-VR arcade game, making these solutions as plug-and-play as possible.
In fact, that's exactly what Ben Davenport, CEO of VRsenal [3] , set out to do with his flagship product, The Monolith.
"The Monolith has the smallest footprint of any fully-automated VR attraction," Davenport says. "It has no moving parts. It's super-compact, super-simple, ships in a crate, and plugs into the wall. You don't need any special knowledge of VR, don't need to do any room setup, and you don't need any special programming knowledge to get it to work."
Finding plug-and-play solutions like The Monolith can help your LBE operation fill its entertainment offerings with more exciting, interactive fare without requiring specialized equipment or maintenance.
Cut Down on Staffing Requirements With Automated VR Entertainment
Along with picking out VR arcade machines that are easy to integrate into your current setup, choosing automated, self-use stations will help you maximize revenue without requiring a full-time operator.
"Everybody's chronically understaffed," Davenport explains. "A lot of places that have staffed VR systems are literally having those systems sit idle because they cannot get people to operate them."
On top of that, it's not always easy to optimize staff schedules to get the most out of your machines. For example, your location may typically be busy on Saturday but empty on a Tuesday afternoon — until a bus full of kids shows up, and suddenly you're losing out on potential revenue. Picking out automated VR entertainment means you don't have to worry about any of that. Instead, your personnel resources can be better spent on other aspects of your business.


More Complex Location Based Entertainment VR Games Means More Revenue
Once you've gotten your feet wet with simple-setup automated VR arcade machines, you can start branching into more complex attractions. These will more than likely require a deeper investment into staffing, installation, and maintenance, but they also bring more unique experiences — which command a premium price.
"Now you want to start looking at what you can provide that's actually a draw on its own," says Armando Lanuti, President of Creative Works [4] . "That's when you start looking at motion simulators like Hyperdeck, the small-to-medium-sized attractions where you're going to need to dedicate at least one staff member to run it."
These attractions require more investment, but they also provide a much greater potential to become a primary draw to your LBE operation beyond your main attractions.


Get Deeper Insights Into Building Location-Based VR Attractions
It takes a keen understanding of the VR hardware and development landscape to get the most out of your VR arcade machines. That's why we've consulted with leading experts in the field to craft our free guide, Building Reliable Location-Based VR Attractions . Inside, you'll gain critical insight into optimizing revenue and building experiences that people will keep coming back to for years to come. Download the free ebook today , and start building and running attractions that resonate.
[1] Family Entertainment Group, https://fegllc.com/
[2] Bob Cooney, https://www.bobcooney.com/
[3] VRsenal, https://vrsenal.com/
[4] Creative Works, https://wearecreativeworks.com/