About the converter for
VIVE Cosmos
Familiarize yourself with the converter before using it to connect the headset to your computer.
Note:
If your
VIVE Cosmos
originally came with the link box, you can replace the link box with the converter. The converter can be purchased from the Accessories tab on
https://www.vive.com/product/
when it becomes available.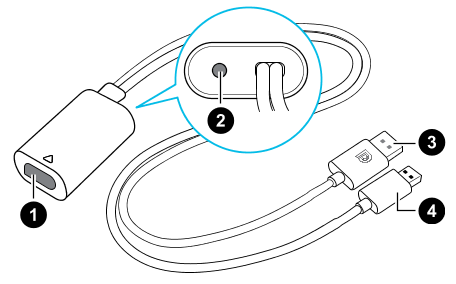 1
Headset cable port
2
Power port
3

DisplayPort

cable
4
USB 3.0 cable