<< Back to Stories
Mario Kart Arcade GP VR Takes Off in Irvine, CA with HTC VIVE
A fan favorite. Reimagined in immersive VIVE VR. Experience it now at VR Zone Portal USA at K1 Speed.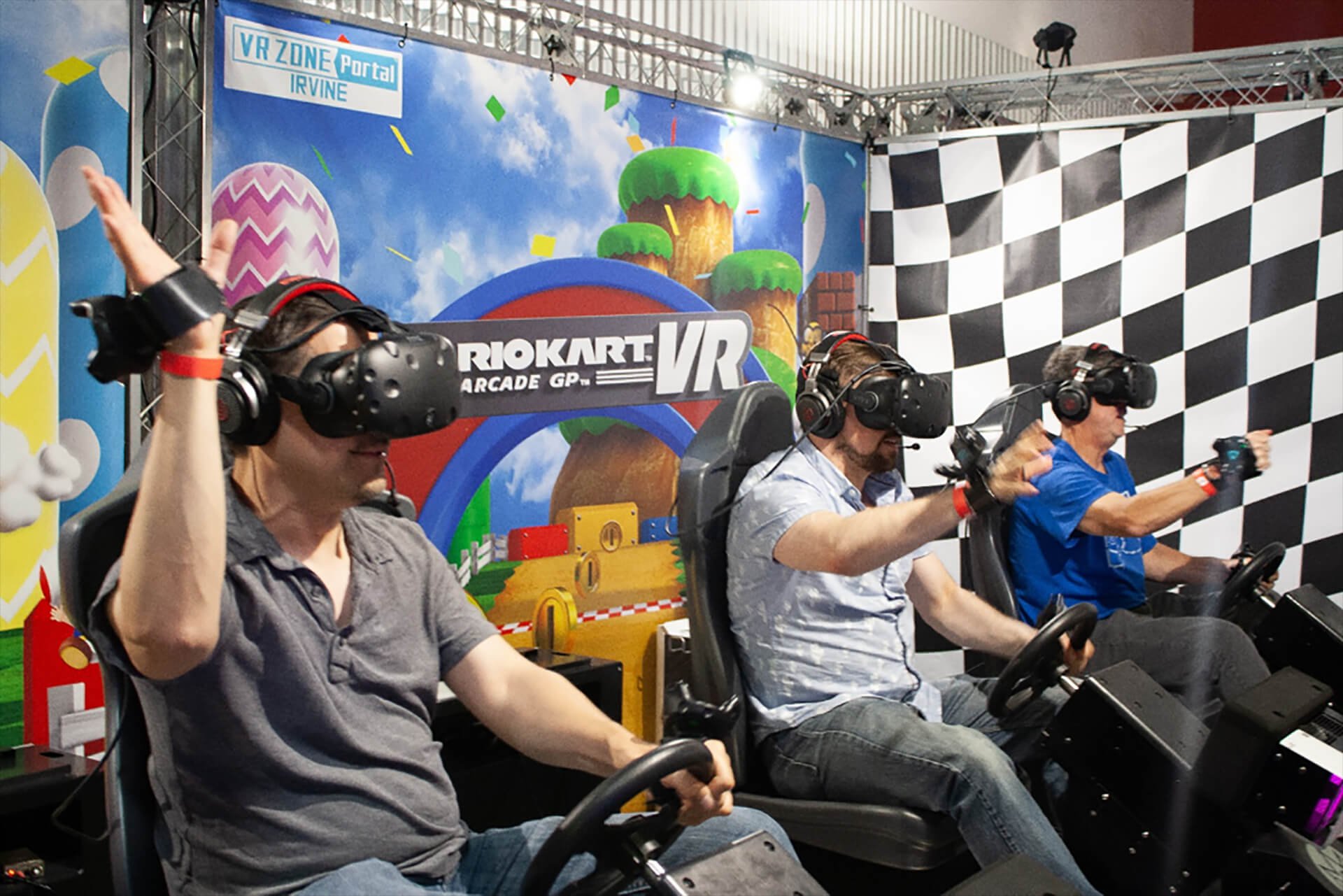 Location-Based Entertainment | Entertainment | Article

VR ZONE Portal is a one-of-a-kind virtual reality hub. Originating in Japan and the United Kingdom, this Shinjuku-style arcade experience made waves at Washington D.C.'s historic Union Station last fall. Now, you can catch it—for the time being—at K1 Speed, an indoor go-kart track and family fun center in Irvine, CA.
At VR ZONE Portal USA / K1 Speed, you can play through an exciting suite of virtual reality games, including: Argyle Shift , an exciting, futuristic mecha battle and flight simulator; Ski Rodeo , a thrilling, steep trial to the bottom of the slopes; and last, but definitely not least, Mario Kart Arcade GP VR , a thrill-packed virtual take on the arcade game.
With use of the HTC VIVE VR system, each game provides a highly immersive experience. Mario Kart Arcade GP VR not only features industry-leading graphics for players, but the ability to reach up and grab classic items like Green and Red Shells with VIVE Tracker technology to drive opponents off-course. Additionally, Mario Kart Arcade GP VR boasts haptic feedback capabilities, creating a truly four-dimensional experience that allows players to feel every twist and turn.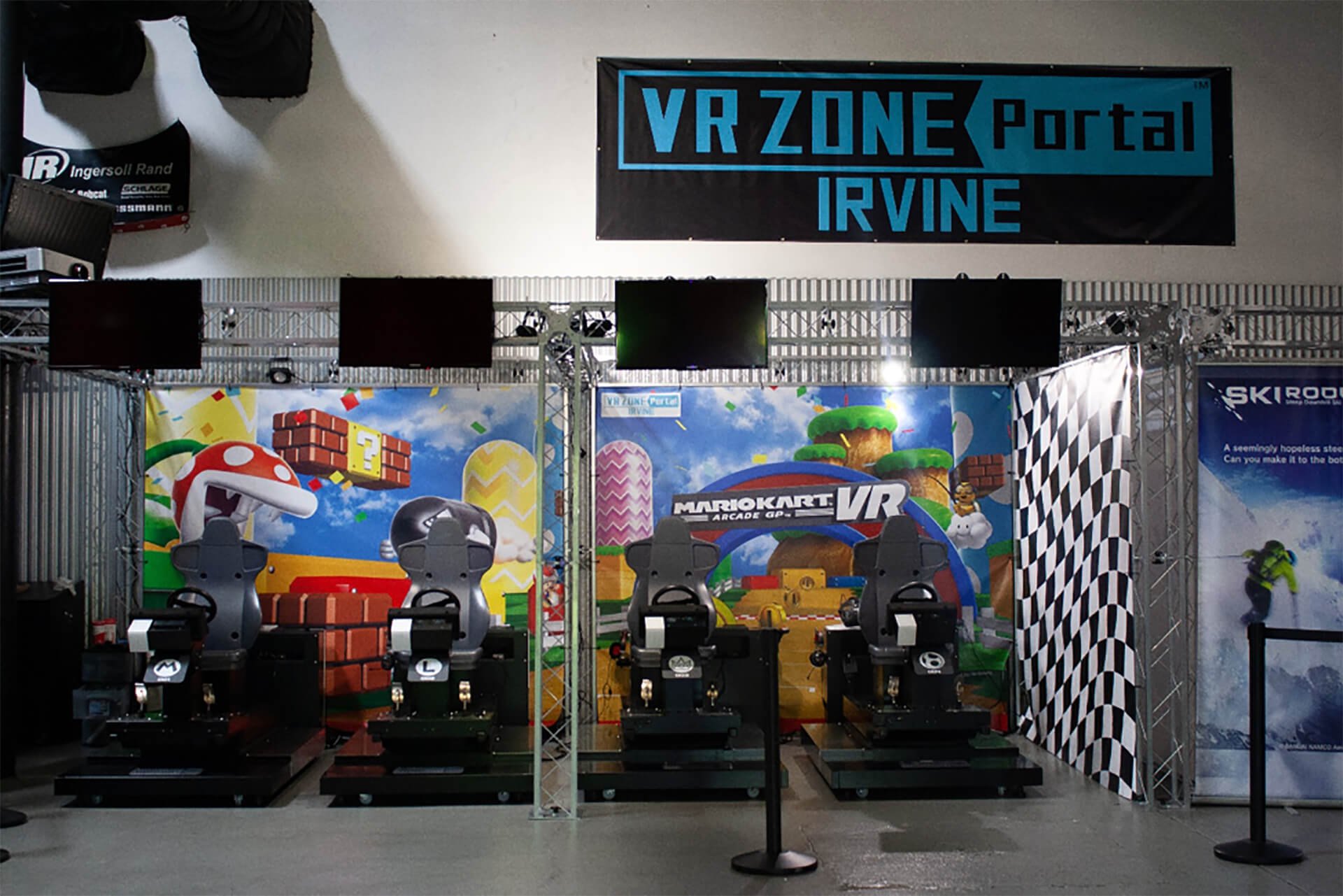 Experience the Mario Kart VR phenomenon now at VR ZONE Portal USA / K1 Speed in Irvine, CA. For more information, please visit: https://www.k1speed.com/
Nick Iftner, Virtual Reality Sales Manager at BANDAI NAMCO Amusement America, says "There is no doubt that Mario Kart Arcade GP VR is one of the most immersive games on the market. With this game, virtual reality joins forces with one of the most popular IPs in the world to create a must-have experience. Players finally get to feel as though they are cruising on tracks and throwing items with their favorite characters. Whether players have known Mario Kart for a long time or are new to the game, all ages will surely enjoy the racing adventure."