<< Back to Stories
The 7 Biggest Benefits of VR in Military Training
Virtual reality equips the military with faster, more effective methods of training troops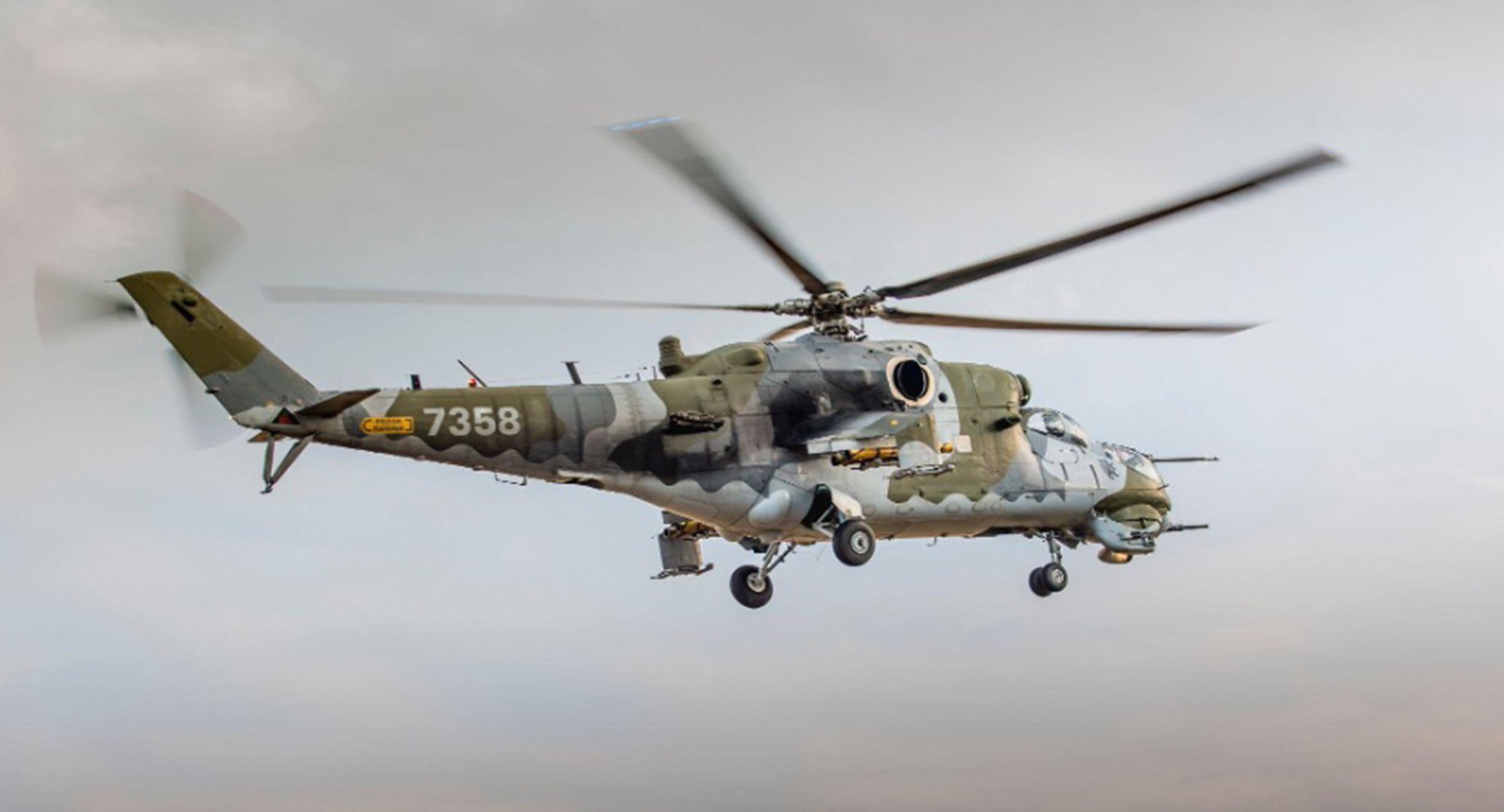 Articles | Use Case | Training/Simulation
6 min read
Virtual reality is ushering in a new era of military training as the Army [1] , Navy [2] , and Air Force [3] turn to VR in military training to enhance outcomes and increase overall readiness for countless combat and non-combat scenarios. But how, exactly, are military organizations putting VR into practice, and what benefits are they reaping? The truth is that VR's role in the military is still being defined, but the early results of VR military training have shown promise. Here are some of the ways that VR is helping reduce costs and improve results in military training.
VR in Military Training Improves Training Times
From the guerrilla tactics of the American Revolution to the implementation of Survival, Evasion, Resistance, and Escape (SERE) training programs, American military tradition has always understood the value of a well-trained fighting force. However, even basic military training takes months to complete [4] , and specialized programs can take weeks of training, if not longer, resulting in the need for faster alternatives in the modern age.
The solution, as is true for many problems, is technology. VR training has been shown to reduce the time it takes trainees to learn new skills [5] , an invaluable factor for training the next generation of warfighters. By leveraging faster training, the military can help recruits develop richer skill sets for use in the field. That should give military forces advantages in a wider variety of operations.
Improved Recall and Retention
Reality is the bane of standard operating procedure. While there are contingencies for nearly every reality a soldier may face in the field, remembering and applying them in the face of trying circumstances is a feat in itself. Acute stress negatively affects memory recall [6] , making it more difficult for soldiers to remember operating procedures when they're most likely to need them. The stakes are high; ensuring that a soldier can act confidently in high-stress situations can be the difference between life and death.
To help soldiers prepare, military training has traditionally gone to great lengths to emulate what a warfighter will encounter in the field. However, there's a limit to how accurate that depiction can be in physical training spaces. The application of VR in military training not only solves the issue of accurately depicting complex situations, but studies have shown VR can improve recall accuracy by 8.8% versus other training methods [7] . The results are better with fewer resources expended.
Cost Efficiency
The Army introduced the Occupational Physical Assessment Test (OPAT) to reduce the expense of trainees that fail to complete training, but it still costs between $55,000 and $74,000 to send a US Army recruit through basic and advanced individual courses [8] . That hefty price tag is an economic strain, especially if a trainee drops out of or fails training. Military VR training can reduce the large costs associated with training in several ways:
Lower equipment costs . Because VR military training is facilitated in a virtual environment, it takes fewer materials and munitions to complete training scenarios. As a result, equipment costs are dramatically lower. While the Air Force could spend large sums developing a training module from a decommissioned plane, VR can offer the same training benefits with a fraction of the resources.
Reduced housing costs. If VR training successfully shortens training times, the amount of money required for food and housing is lower.
Lower medical costs. The chances of a trainee being seriously injured during a VR training scenario are nearly zero. The lower risk factor reduces the cost of medical treatment and the number of trainees potentially failing due to an injury.
As VR military training becomes more advanced, each branch will likely find new ways to further reduce costs associated with training.
Scalability and Adaptability
Adaptability is a core value of each US military branch. Warfighters understand that best laid plans often go awry, but that can't inhibit them from completing an objective. Traditional training can prepare recruits to adapt to some scenarios, but VR military training expands the scope far beyond what was previously possible.
VR training allows for the creation of customized scenarios and simulations to meet the unique requirements of different military organizations and roles, whether for combat, engineering, or any other need. These systems are highly flexible and can be updated to reflect changes in any operational environment, such as weather conditions or time of day. This adaptability makes VR training an ideal solution for military organizations looking to prepare personnel for a wide range of real-life operations.
Additionally, VR training scenarios can be run repeatedly without prolonged setup periods and additional materials, making it possible to practice a particular task until trainees achieve mastery. For instance, paratroopers could repeatedly run practice jump simulations without getting an airplane in and out of the sky.
A collaborative case study by Street Smarts VR and HTC VIVE found that adaptable, risk-free VR training solutions help trainees achieve maximum readiness. See the complete case study to learn more about how realistic, detailed scenarios improve training results.
Improved Situational Awareness
Nothing is more important than keeping a clear head in high stakes situations. Soldiers need to know what's happening around them and the best way to respond. But that unshakably high level of situational awareness is difficult to teach because it requires an advanced knowledge base. Trainees must understand their equipment, environment, capabilities, and various outside factors before fully grasping the "what to do" and "when to do it" of any given situation.
However, VR can help develop situational awareness skills by reinforcing a trainee's ability to assess information within an immersive scenario. VR training is infinitely repeatable, so trainees can undertake the same scenario multiple times to develop their ability to prioritize and process information for better results.
Real-Time Feedback
The image of a drill sergeant barking orders at recruits has become synonymous with basic military training in pop culture. While media depictions and reality might not align perfectly, the imagery makes it easy to understand why drill sergeants exist: Recruits need feedback, and drill sergeants provide it. Drill sergeants certainly know how to get their point across in a way that will stick, but VR can help streamline the delivery.
In virtual reality scenarios, trainees can receive feedback from trainers as soon as they make a decision. The instructor doesn't even have to be in the same physical location as the trainees to be able to monitor their progress and respond in real-time. The on-the-spot feedback improves overall readiness and effectiveness in real-world and virtual scenarios, as trainees can apply what they've learned immediately. That's important because feedback has been shown to improve trainees' confidence judgment [9] , the metric used to measure their confidence in a decision they've made.
Improving confidence judgment has also been shown to improve retrospective confidence [10] , which trainees use to determine the skills they're competent in and what they need to improve on more accurately.
Ease of Adoption
Virtual reality is a reliable and ubiquitous way of training recruits to do their jobs, but most importantly, it's easy to implement. The best virtual reality training solutions emphasize simplicity and customizability, allowing trainers to adjust modules to their needs without complex procedures. The result is fine-tuned training that demonstrably improves outcomes and is easy to implement.
With the many benefits of virtual reality in military training, adoption is likely to increase in the coming years. Platform developers that create VR military training curriculums in VR environments are well-positioned to take advantage of the increased interest. A partner with experience in the VR space is invaluable when it comes to navigating the particular needs of military clients. HTC VIVE has experience with aiding the military with their need for VR training. Our platform can facilitate a wide variety of complex scenarios and help developers push the bounds of what's possible. Contact us today to learn more.
Not ready to contact us? To learn more about how the military is using VR in the modern age, read our article " The Ultimate Guide for VR in the Military ".

_________________________________________
[1] Source: US Army, https://youtu.be/E6SfnRhEiTQ
[2] Source: Breaking Defense, https://breakingdefense.com/2020/12/project-avenger-vr-big-data-sharpen-navy-pilot-training/
[3] Source: Department of Defense, https://www.ehstoday.com/safety-technology/article/21255004/vr-training-for-ensured-safety-and-knowledge-retention
[4] Military.com, https://www.military.com/join-armed-forces/length-of-basic-training-and-your-first-paycheck.html
[5] PwC, https://www.pwc.com/us/en/tech-effect/emerging-tech/virtual-reality-study.html
[6] National Library of Medicine, https://www.ncbi.nlm.nih.gov/pmc/articles/PMC7879075/
[7] University of Maryland, https://obj.umiacs.umd.edu/virtual_reality_study/10.1007-s10055-018-0346-3.pdf
[8] US Army, https://www.army.mil/article/207956/opat_reducing_trainee_attrition_avoiding_millions_in_wasted_training_dollars_officials_say
[9] Science Direct, https://www.sciencedirect.com/science/article/abs/pii/0749597888900015#preview-section-references
[10] National Library of Medicine, https://pubmed.ncbi.nlm.nih.gov/28934588/