<< Back to Stories
The Ultimate Guide for VR in the Military
Everything you need to know about the deployment of virtual reality in the military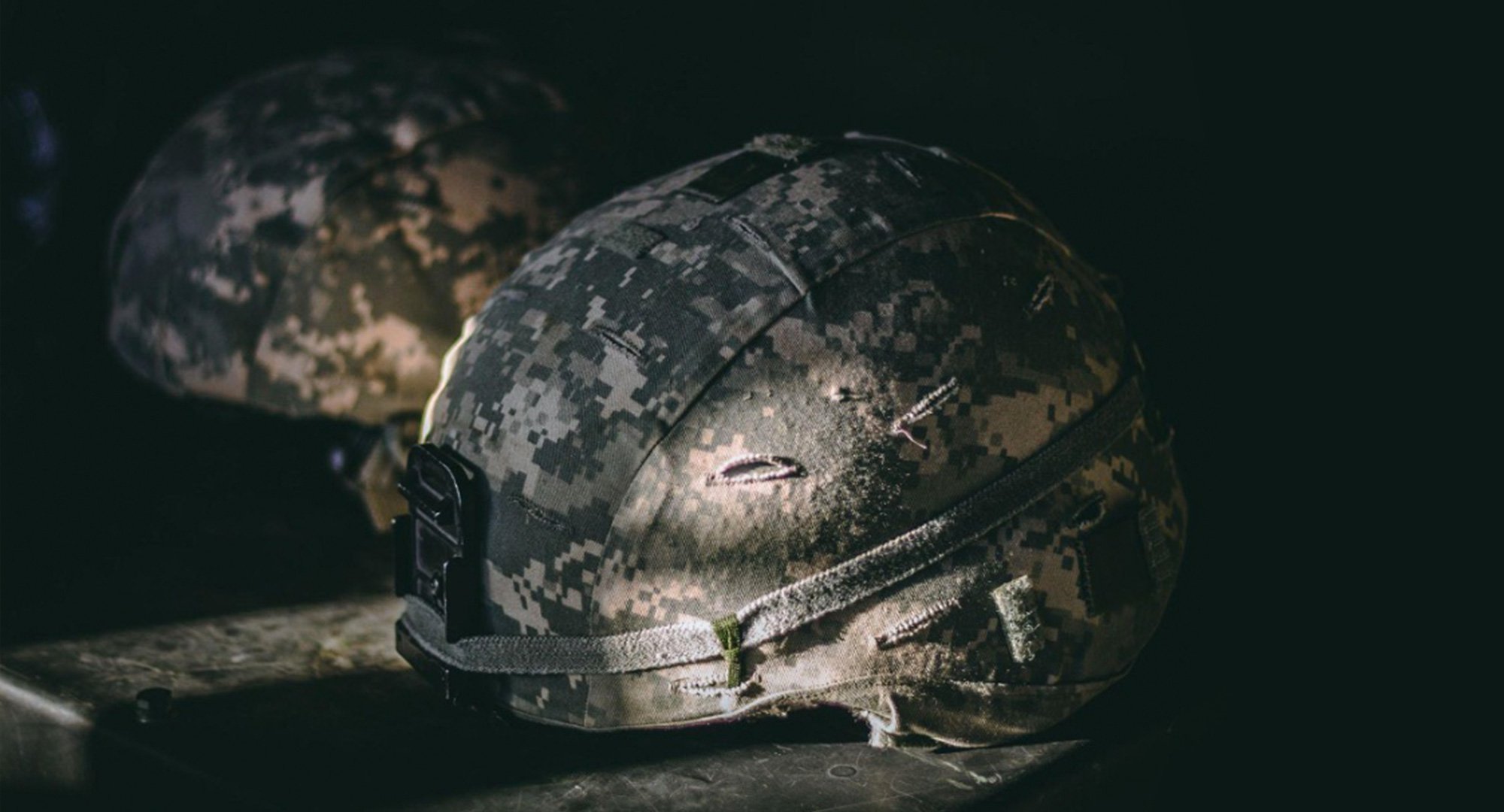 Articles | Use Case | Training/Simulation
7 min read
For years now, the three biggest branches of the US armed forces have grown increasingly interested in virtual reality. Investments have swelled, and VR in the military is now more prominent — and more effective — than ever before. VR's ability to render real-world scenarios presents unique opportunities for applications across the military; its high-tech gleam draws in potential recruits; and its immersive power and flexible deployment make training faster, more effective, and more affordable.
If you're interested in designing military virtual reality tools or programs, this guide will walk you through typical use cases for the technology, how different branches use it, and what you need to keep in mind when putting together your own offering.
The Biggest Benefits of VR in Military Training
Traditional military training requires lots of specialized equipment that varies across and within the different branches of the military. Much of that equipment is expensive and single-use. Training is also a time-consuming process that struggles to accommodate different learning styles, making it hard for trainees to retain everything they need. Virtual reality in the military makes it easier to address many of these issues.
Improved Training Times
Each military branch is different, but basic military training typically takes months to complete. VR has been shown to reduce how long it takes trainees to learn new skills, which allows trainees to exit training with deeper and broader familiarity. It also enables them to reach the field in less time without sacrificing competency.
Improved Recall and Retention
Virtual reality's immersive nature lets trainees experience scenarios that can be rendered in remarkably life-like detail. Because these simulations so closely mirror what they will encounter in the field, trainees tend to display better recall and retention of skills [1] when deployed. That's of critical importance in combat or other high-stress situations.
Scalability and Adaptability
Whereas many traditional training methods require specialized equipment, VR enables custom scenarios and simulations that meet unique training requirements ranging from combat to engineering. It even allows for changes to the operational environment, such as weather conditions or time of day. These variegated training scenarios require relatively little set-up time, making otherwise costly and time-consuming exercises such as parachuting drills cheaper and faster to execute. That allows trainees to run through them over and over to gain the necessary muscle memory in fewer working hours.
Ease of Adoption
At their best, virtual reality training solutions emphasize simplicity and customizability. Instructors can work modules into the best possible forms for their classes, creating a fine-tuned instructing process that improves training outcomes without being burdened by learning new technology.
For more on the benefits of VR in the military, read The 7 Biggest Benefits of VR in Military Training .
How VR Redefines US Air Force Pilot Training
VR has proven highly effective in Air Force recruitment, and while it's found a valuable place in the training flow for both mechanics and engineers, the technology has had its biggest impact on pilot training.
The limited training experiment Air Force Pilot Training Next, run in 2018, saw 13 Air Force pilots receive their certifications using HTC VIVE headsets [2] . That was in the early days of virtual reality training, but that didn't stop the participants from earning their wings in four months rather than the typical year. This quantum jump in training time was attributed to an increase in training efficiency, one component of which was the ability for pilots to swap seamlessly from scenario to scenario in just a few seconds. VR also carried a significantly lower price tag — around $1,000 per unit instead of $4.5 million for each legacy simulator — and provided performance and biometric insights that improved the training process.
The Air Force has continued to invest in virtual reality training, opening the Virtual Test and Training Center at Nellis Air Force Base in Nevada in 2020. This method of training provides several other benefits in the pilot-training process. Whereas traditional training mandated the manual and sometimes handwritten keeping of trainee performance data, VR technology can collect that data automatically and file it in a single, easily accessible cloud storage location. That data then makes it easier to hone in on where trainees need the most help, increasing training efficiency.
In addition to pilot training, the Air Force has employed VR to train security personnel. It used the Street Smarts VR program, powered by HTC VIVE technology, to train thousands of security personnel. The technology has saved USAF and other customers an average of 40 training hours per user per year .
For more on how the Air Force leverages military virtual reality, read Why VR Is A Game Changer for US Air Force Pilot Training .
___________________
Source: Task and Purpose, https://taskandpurpose.com/news/air-force-vr-pilot-training/
How VR Accelerates Army Training
Building, outfitting, and maintaining military training facilities that neither disturb civilian life nor violate local or state regulations is laborious and expensive. It's easy to see why the military has been exploring modern alternatives, including VR. That investment in military virtual reality has yielded many notable results, among them the establishment of the Army's Synthetic Training Environment (STE) at Fort Hood. That program combines virtual, live, and collective training modules with the goal of a portable, immersive virtual battlefield that can be updated and re-used with minimal set-up costs and limited use of expensive live ammunition.
Military virtual reality training offers many advantages over traditional methods. For one, it causes no disturbances to the surrounding area. Many programs can even be run on mobile devices or incorporate streaming cloud content, making deployment more flexible than traditional, physical training environments. Training modules can include dangerous or difficult-to-engineer scenarios and terrain, providing trainees with a diversity of experience at little cost and less risk. Money's also saved on props, single-use training items, and via virtual practice missions that help avoid the costly fallout of a mission gone awry.
VR training provides real-time performance feedback for trainees and stores that data so instructors and students alike can better understand proficiencies and areas for improvement. It  can be scaled and updated using modular software and hardware upgrades, which is much more difficult with traditional training.
For more information on how the Army puts VR to work in training, read How Virtual Reality Army Training Helps Soldiers Skill Up Faster .
What Are Some Examples of VR in Military Applications?
VR in the military sees use across several branches, including the Air Force, Army, and Navy.
Recruiting
The Air Force's Activate: Special Warfare program focuses on combat action in hostile or politically sensitive environments. The program, which began in 2021, has outfitted participants with replica gun controllers, haptic vests, and VR headsets to provide a visceral experience. The first Activate: Special Warfare tour brought in more than 1,400 recruitment leads [3] , and the program is expected to continue for at least five years.
Training
The Army's flagship VR investment takes place at the Synthetic Training Environment (STE) at Fort Hood [4] . The programs in development there replicate the operation of fighting vehicles such as the Abrams, Bradley, and Stryker, giving trainees plenty of hours to familiarize themselves with operation without needing to store, maintain, or refuel the vehicles in question.
The Navy's PARASIM training tool allows students to practice parachuting [5] . Wearing a VR headset, students are harnessed to an apparatus that lifts them off the floor and into the virtual sky, where they can rehearse the motions of parachuting and build valuable muscle memory. The system, also in use by the Army, Air Force, Marines, and National Guard, lets trainees prepare for best- and worst-case scenarios faster than ever before so that when they do eventually jump out of an actual plane, they know the motions inside and out. That saves time on practice jumps and money on fuel and maintenance.
To learn more about specific implementations of VR in the military, read What Is the Use of VR in Military Applications? 8 Examples Making the Biggest Impacts .
The Essentials of Military VR Headset Design
Military VR headsets must meet a unique set of needs to merit deployment in the field.
High-end processing power : Headsets should provide the most realistic possible experience at 5K resolution, a 90Hz refresh rate, and 3D audio. Greater realism results in more effective training.
Deep performance analytics : Analytics allow for more targeted, and therefore more effective, training. Instructors can use that data to examine how and why trainees succeed or fail on tasks and directly address any underlying issues.
High security : VR in the military must meet compliance standards, incorporating features such as single sign-on (SSO), offline configuration, and data protection. Military organizations prefer headsets with minimal foreign tech dependencies to shore up supply chains.
Streamlined UX : Training becomes faster and easier for everyone, tech-literate or not, when the user experience (UX) and user interface (UI) are clean and intuitive.
Robust customizability : Every user has different physical features, and headsets must flex to accommodate various head sizes, vision types, and inter-pupillary distances (IDP).
Infrastructure-independent performance : Headsets should be capable of functioning even in the event of power shortages, limited Wi-Fi, or other infrastructure failures.
Inside-out tracking capabilities : Inside-out tracking lets headsets function without external sensors, making them more flexible and easy to deploy across training environments.
Motion-induced sickness reduction : Reducing motion-induced sickness helps trainees stay focused on their learning and not on fighting dizziness or nausea.
Excellent accessory design and functionality : VR controllers should include six degrees of freedom (6DoF) inside-out tracking, high-frequency inertial measurement unit (IMU) data, and advanced kinematic modeling.
For more on the most critical features of headsets intended for military virtual reality use, read The 9 Must-Have Features of a Military VR Headset.
VR's growing adoption in the military means opportunities for VR designers looking to take advantage of increased interest. Any business new to designing for military purposes stands to benefit from having a proven partner in the space. HTC VIVE technology powers many of the leading military VR applications and knows how to equipment that meets the wide range of military VR demands. Contact us today to learn how we can power your program.



---
[1] Source: University of Maryland, https://obj.umiacs.umd.edu/virtual_reality_study/10.1007-s10055-018-0346-3.pdf
[2] Source: US Air Force, https://www.af.mil/News/Article-Display/Article/2849185/how-an-air-force-recruiting-commercial-became-a-popular-vr-game/
[3] Source: US Air Force, https://www.af.mil/News/Article-Display/Article/2849185/how-an-air-force-recruiting-commercial-became-a-popular-vr-game/
[4] Source: Military Embedded, https://militaryembedded.com/radar-ew/sensors/army-goes-deep-into-vrar-for-training-and-combat
[5] Source: BISim, https://bisimulations.com/company/customer-showcase/virtual-parachute-training