About
SteamVR
Base Station 2.0
Note:
This hardware is included with the full kit, but not with the headset-only package. You can purchase them separately if you don't have the full kit. To order, go to the
Accessories
section on
www.vive.com/product/
. Product availability may vary; please contact customer care with questions.
The base stations use advanced optics to help your headset and accessories maintain precise tracking in your play area.
Important:
The base stations beam signals to the headset and controllers. Do not cover the front panel with any material.
When the base stations are turned on, they may affect some nearby infrared sensors, such as those used by an IR TV remote control.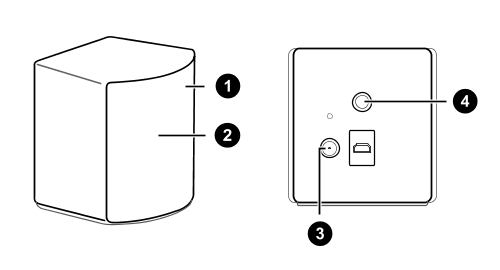 | | |
| --- | --- |
| 1 | Status light |
| 2 | Front panel |
| 3 | Power port |
| 4 | Threaded mounting hole |
Warning:
Do not attempt to pry open the base stations as doing so could injure you or damage the product.
If the front panel is cracked or damaged, stop using the base stations and contact HTC Support.
Related How-tos