What do the LEDs on the battery mean?
The battery LEDs display the current level of charge. Here is what each LED means.
When charging the battery
The battery LEDs will continuously display the current power level.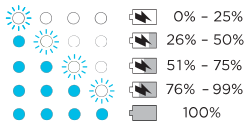 When using the headset
Press the Power button to show the power level when the headset is idle.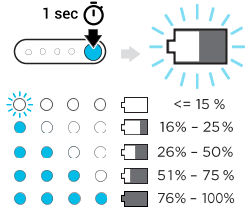 Related How-tos