Pairing the primary headset with
VIVE Manager
Pair the primary headset with
VIVE Manager
so you can use your mobile device to modify settings and install system updates on the headset.
Make sure you have VIVE Manager installed on your Android device. See Pre-setup for details.
Consult the following help topic on the VIVE Business support site for details on pairing

VIVE Focus 3

with

VIVE Manager

:
https://business.vive.com/us/support/focus3/category_howto/pairing-vive-manager-with-headset.html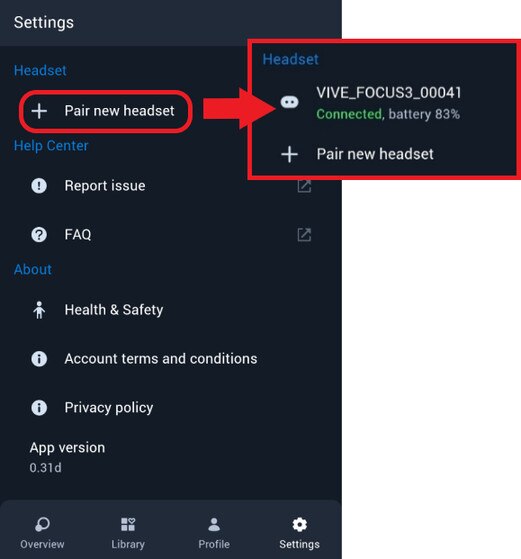 After pairing the headset, you can create a virtual map of your play area. See Creating a map for details.
Note:
Make sure the primary headset has finished the OOBE process or that a configuration package has been imported into VBC before pairing the headset with VIVE Manager. See Importing a configuration package into VBC for details.