Adjusting the IPD on the headset
Interpupillary distance (IPD) is the distance between the centers of your eyes.
Use the IPD slider to adjust the lens spacing so it matches your IPD, which will give you a clear view in VR.
On the bottom-right side of your headset, move the IPD slider right or left until the lines on the screen are in focus.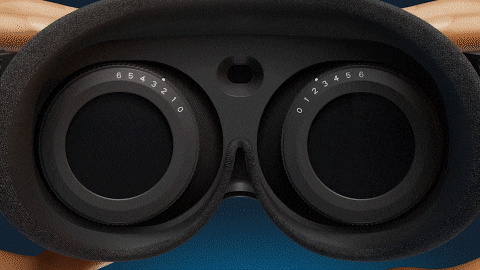 As you make adjustments, your IPD value will be displayed.