How do I prepare the headset if I'm returning it for repair?
Before sending in the headset for repair, remove the following accessories and store them for safekeeping: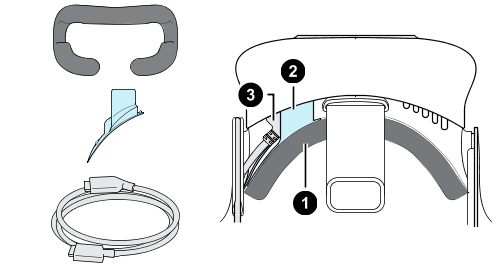 | | |
| --- | --- |
| 1 | Face cushion |
| 2 | Compartment cover |
| 3 | Headset cable |
Follow these steps to properly detach the accessories from the headset:
Remove the face cushion from the headset visor by peeling it off from both ends.

Carefully pull the flap on the left side of the headset visor to remove the compartment cover and access the headset cable ports.

Unplug the headset cable.
After removing the accessories, the headset you'll send for return should look like the following: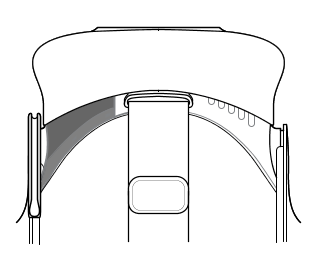 Related How-tos

Related How-tos