About the menu
The menu is your most important tool in
VIVE Social
.
Access the menu by pushing Esc on the desktop or Menu button on the VIVE controller.
The menu gives you control over your
VIVE Social
experience, including:
Navigating worlds
Changing your avatar
Managing social connections
Configuring app settings
Setting camera angles
Controlling your microphone and audio
Expressing yourself with emotes and emoji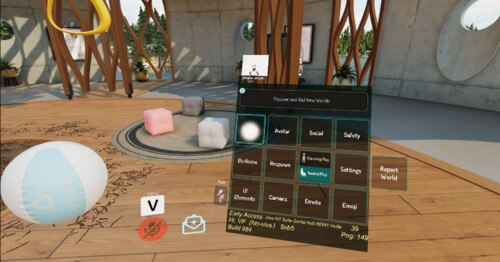 Note:
The exact settings depend on the version of the app and device you're using.