Requesting control of a 3D model
To interact with a 3D model owned by a meeting participant, you can request control of the 3D model.
Aim toward the 3D model and then select the

Request control

button
in the upper right.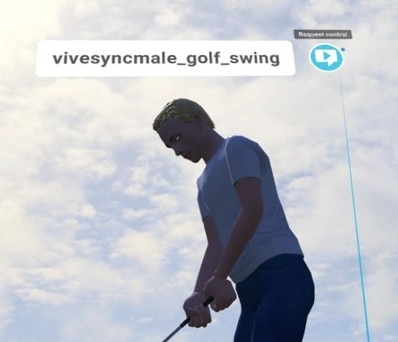 Wait for the owner to approve your request. After the owner grants you permission, you'll be able to interact with the 3D model. For details on what you can do with a 3D model, see Opening 3D models.
When you no longer need to control the 3D model, point toward the model and then select the Stop control button

.
Tip:
The owner can also remove control by aiming toward the 3D model and then selecting your profile picture.