Using Viewer mode on your computer
Viewer mode allows you to join
VIVE Sync
meetings even when you don't have a VR headset.
When you receive a meeting invitation email, follow the steps in Joining a VIVE Sync meeting to join the VIVE Sync meeting.
Here's how to use Viewer mode on your computer:
Navigating the virtual space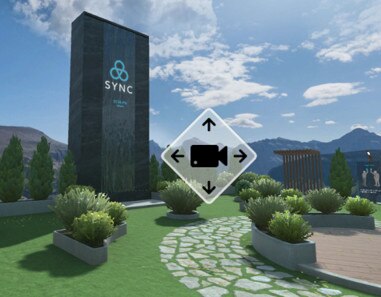 Right-click and move your mouse to turn yourself and look around the space.
Double-click to move from one point to another.
You can also use the following keys on your keyboard to move around:

w: move forward
s: move backward
a: move left
d: move right
Button controls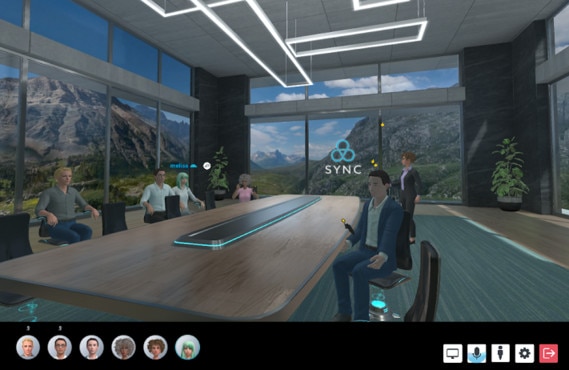 You'll find the following buttons on the bottom-right corner of the Viewer mode window:
| Buttons | Description |
| --- | --- |
| | View content shared by meeting participants in full screen. |
| | Mute or unmute yourself. |
| | Switch between seated and standing position. |
| | Change settings such as language and visual quality. |
| | Leave the meeting. |
Viewing content shared by participants
When meeting participants are sharing their content windows or casting to the big screen, click

. You can then choose which one you want to view in full screen:

While viewing in full screen, click the onscreen arrow icons to switch to the next or previous window.