Opening documents and other files
Open the

Sync Menu

, and then select

Files

.

On the left side of the window, select a category.

To scroll up or down the file list, point to the list, and then do one of the following with your VR controller:

Tilt the thumbstick/joystick forward or backward.

Press up or down on the trackpad.

You can also point to the scroll bar, and then hold the Trigger while dragging the scroll bar up or down.

Select a file, and then select the

Open

button.
Open the File Browser again from the Sync Menu to open another file. You can open several content windows at the same time.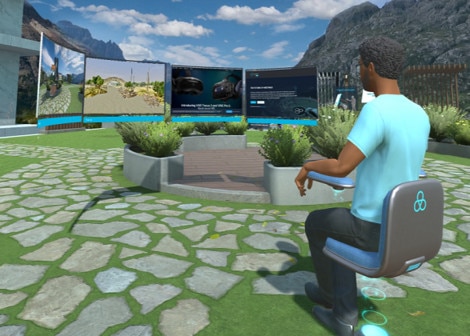 To find out how to move, resize, and share content windows, see Working with content windows.