Using Viewer mode on your computer
Viewer mode allows you to join
VIVE Sync
meetings even when you don't have a VR headset.
Joining meetings
After you sign in with your HTC account, VIVE Sync will display the Agenda panel if you have upcoming meetings.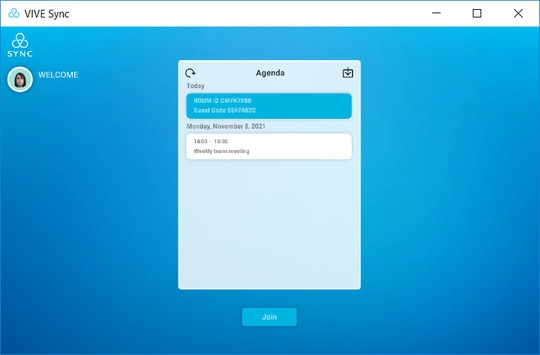 Select a meeting in the Agenda panel, and then click Join.
You may also receive invitation emails to VIVE Sync meetings. For details, see Joining a VIVE Sync meeting.
Navigating the virtual space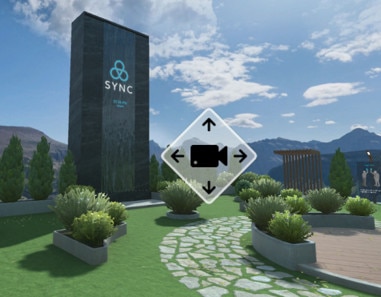 Here's how to move around the virtual space in Viewer mode:
Right-click and move your mouse to turn yourself and look around the space.
Double-click to move from one point to another.
You can also use the following keys on your keyboard to move around:

w: move forward
s: move backward
a: move left
d: move right
Viewer controls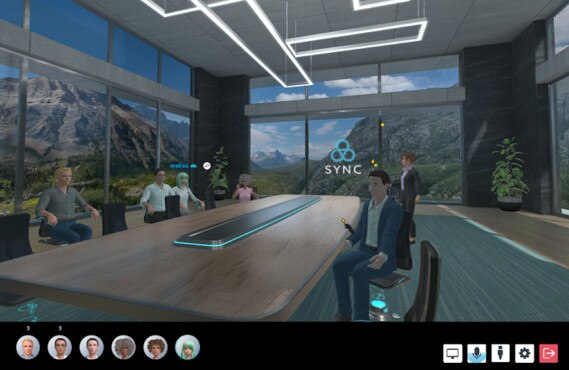 The following controls are available in the Viewer mode window during meetings:
Control
Description
View the list of meeting participants. You can start a

Private Talk

session with another participant from here.
View content shared by meeting participants in full screen.
Mute or unmute yourself.
Switch between seated and standing position.
Change settings such as language and visual quality.
Leave the meeting.
Viewing content shared by participants
When meeting participants are sharing their content windows or casting to the big screen, click

. You can then choose which one you want to view in full screen:

While viewing in full screen, click the onscreen arrow icons to switch to the next or previous window.