Using Viewer mode on your phone
The smartphone version of
VIVE Sync
supports Viewer mode, allowing you to join
VIVE Sync
meetings on your phone.
When you receive a meeting invitation email, follow the steps in Joining a VIVE Sync meeting to join the VIVE Sync meeting.
Here's how to use Viewer mode on your phone:
Navigating the virtual space
Drag across the screen to turn yourself and look around the space.
Tap to move from one point to another.
Button controls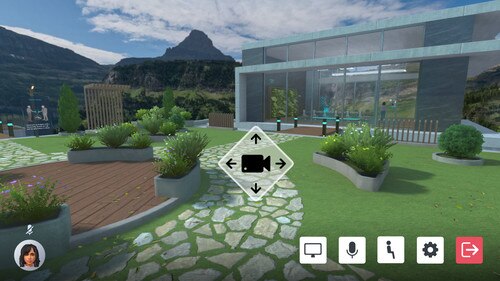 The button controls in the app are the same as the ones in the PC Viewer mode. To find out how to use them, see Using Viewer mode on your computer.