About the
VIVE

Controllers (2018)

Note:

To purchase additional or replacement hardware, click the Accessories tab on

www.vive.com/product/

. Product availability may vary; please contact customer care for concerns.

Use the controllers to interact with objects in the VR world.

The controllers have sensors that are tracked by the base stations.

Important:

The sensors on the controllers are sensitive. Do not cover or scratch the sensor lenses.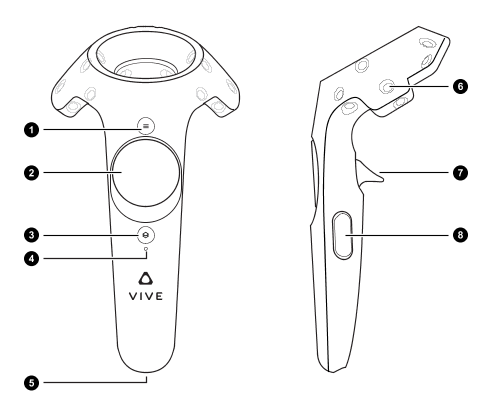 1

Menu

button
2
Trackpad
3

System

button
4
Status light
5
Micro-USB port
6
Tracking sensor
7

Trigger

8

Grip

button