Charging the headset
You can charge the headset with the AC adapter.
Charge the headset by connecting the AC adapter to a power outlet, and then connecting it to the headset.

Charging the headset while in use is not recommended.

You can charge the battery separately with the same adapter and port.
You can check the battery level by pressing the Power button on the back of the headset.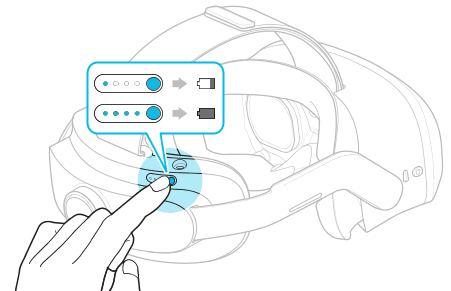 Related How-tos

Related How-tos