LBE Hybrid Mode
LBE Hybrid Mode
allows users to leverage both
VO Mode
and
LBE Mode
for 6DoF tracking in large play areas.
Approximately 90% of our LBE partners who participated in LBE social multiplayer experiences needed guidance on adjusting the fit of the headset, which is usually done in the preparation area.
However, because VIVE Focus 3 is in VO Mode during this stage, users skip the initial setup, which includes guidance on adjusting the fit of the headset. Therefore, such guidance should be provided before entering the play area.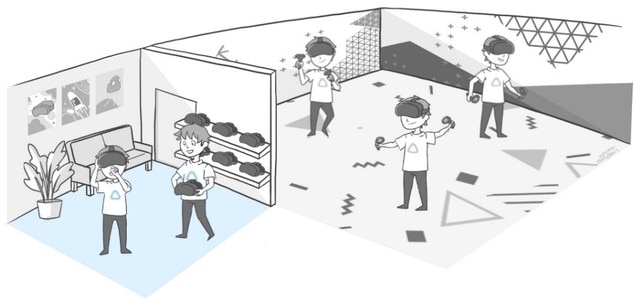 Preparation area (left)
After preparing, users will move to the play area, and their headsets will enter LBE Mode. 6DoF tracking will start automatically, without the need for the user to recalibrate the headset or start in a specific location.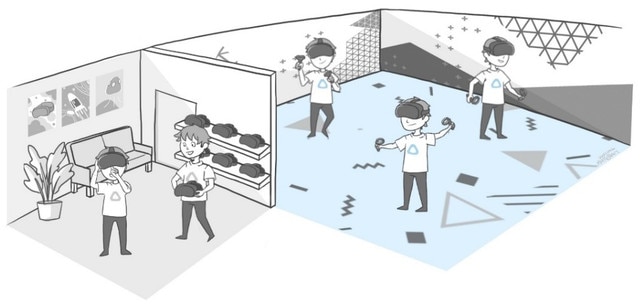 Play area (right)
LBE Hybrid Mode is ideal when lots of headsets are frequently being swapped out in VR arenas or large exhibition halls where people are constantly moving around to view artworks, play games, or participate in athletic training sessions.
For details on the requirements, see Requirements. For details on setting up LBE Hybrid Mode, see Setting up the headsets and Setting up LBE Mode and LBE Hybrid Mode.